"Empire," the hip-hop music fueled soap opera is drawing millions of viewers, and topping the Billboard charts. With 130,000 copies sold, the "Empire Season 1" soundtrack sits atop the Billboard Top 200 Album chart, besting Madonna's "Rebel Heart." This marks the first time in 5 years that a television soundtrack has achieved this stat. "Glee" was the last show to pull this off in 2010.
Fans gearing up for the show's 2-hour finale tonight can expect an all star musical line-up featuring living legend Patti LaBelle, rap icon Snoop Dogg and pop singer Rita Ora. Executive producer Lee Daniels has introduced a diverse landscape to prime-time television and much of the show's power lies within the music, at James Washington's direction.
Read NBCBLK's interview with "Empire" creator/director Lee Daniels
James Washington, who also goes by Jim Beanz has collaborated and written hits for everyone in the music industry from Whitney Houston and Gwen Stefani, to Chris Brown and Diddy. If you're one of the dedicated 15 million "Cookie monsters" who find yourself glued to the tv screen every Wednesday jamming to The Lyons' catchy anthems, you would agree that his work is the driving force behind this pop culture phenomenon.
Beanz, originally from Harrisburg, Pennsylvania started out in R&B group "Tresan," under the guidance of Jazz from '90s quartet "Dru Hill." If you're not familiar with Beanz, we got you covered.
NBCBLK contributor Alex Titus recently spoke with Beanz to learn more bout the pen that built the Empire dynasty.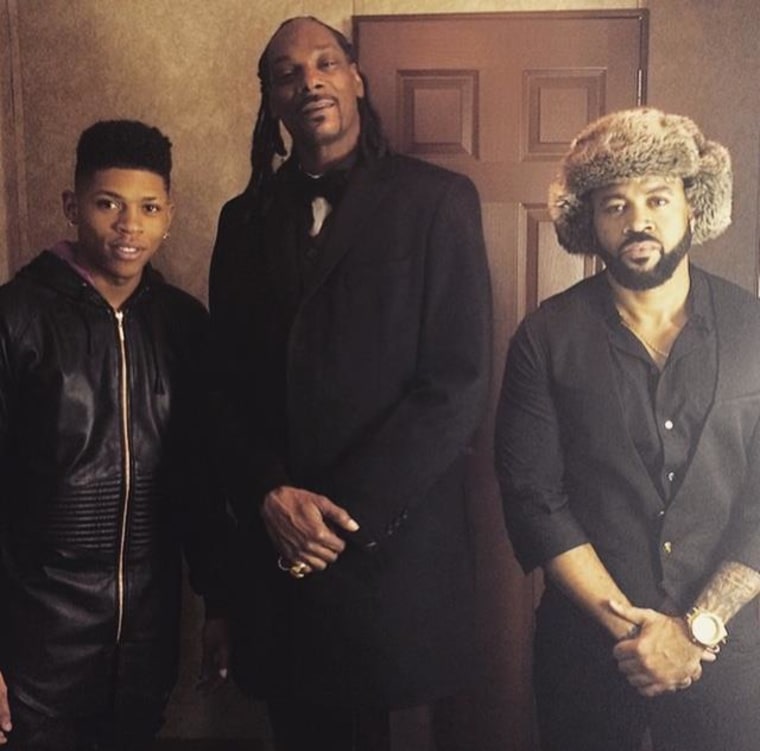 Alex Titus: Congratulations on the success of Empire! Not only does your music serve as the soundtrack to this outstanding show, it transcends in everyday peoples' lives. Just yesterday I spotted a group of young students riding the subway home from school ad-libing the chorus of "You're So Beautiful." How does is it feel to receive such a warm reception to the music you composed?
Beanz: Wow, it's been absolutely overwhelming- A whirlwind. Thousands of people have been reaching out and embracing me on social media. My follower count has been increasing by the minute. It's such a blessing. I would've never thought that all of these viewers would feel so connected and inspired by these songs. It's an indescribable feeling to receive all of this positive feedback. Many spectators have noted the writing is very strong and that's what I'm proud of most.
Songs like "Good Enough", "What Is Love" and even "Drip Drop" have generated such strong moments between the protagonists while melodically sounding like nothing else on the radio or in music. What was your creative approach?
Thank you! The fact that you noticed that — it was by design. When I was first assigned to be the point person for the music by Timbaland and Lee Daniels, they emphasized that everything had to be original. We purposely veered away from anything that sounded like it would receive radio airplay to stay more authentic.
The main focus was to bring a fresh new perspective to music. This ideology came from my mentor Timbaland and having a great team of people around me who are certainly willing to think outside the box validates this. For instance. "What is Love" starts off as an acapella and I haven't heard anything like that since the good ole' R&B days of Shai, Boyz II Men and En Vogue. Along with these records containing a nostalgic feel, these songs also tell a story of societal issues in which viewers experience on a day to day basis. Music is a universal language that everyone can relate to.
Speaking of Timbaland, you've been working with him for 10 years. What was it like when you first started working with him?
When I first met Timbaland, it was very intimidating. This is a person who has worked with all the greats like Aaliyah, Justin Timberlake and Missy Elliot. Over the years of knowing him as an individual and creating material with him, I've been able to identify exactly what he's looking for on any project we sign on for. You cannot name another producer in this business that remotely has near the same sound as he does. His resume is a testament to his talent.
You have a very impressive resume yourself. You've worked with every artist in the book — Jamie Foxx, Britney Spears and Nelly Furtado — just to name a few. Is there a difference between writing songs for artists in music industry and writing songs for a television show?
The music side and the television side are completely different worlds. It was slightly challenging in the beginning because as a songwriter I was producing for opposite platforms. When you're writing a song for radio, you can build as long as you want to get to to the climax or bridge. For television every two phrases in a song has to have enough substance to maintain the viewer's attention. You don't have too much time to get to the peak-- that special moment. One of the brilliant writers and directors of Empire, Sanaa Hamri would call me to brief me on how the songs should fit the scene and she had to instruct me with my writing.
Songwriting is not the only role you have in Empire. You also extended your talent as playing the supporting acting role of "Titan," the incarcerated rapper on Lucious's rival record label.
Fortunately, I've been able to wear many hats during this process. In addition to writing the songs, I'm also the engineer and vocal producer. Once the songs are approved for the show, I travel to Chicago to work with the artists in the studio.
There was this one particular night where I was waiting for the vocals from the rapper who was initially supposed to perform the song and he ended up dropping out of the role. The producers called me up at 4AM in the morning and begged me to come down to the set because no on else knew the music. I even tried calling one of my friends to fill in but he was too far from Chicago. Oddly enough, an hour and a half later I found myself on set performing "Hustle Hard" and shooting the penitentiary scene with Terrence Howard. That's exactly how my role as "Titan" came about.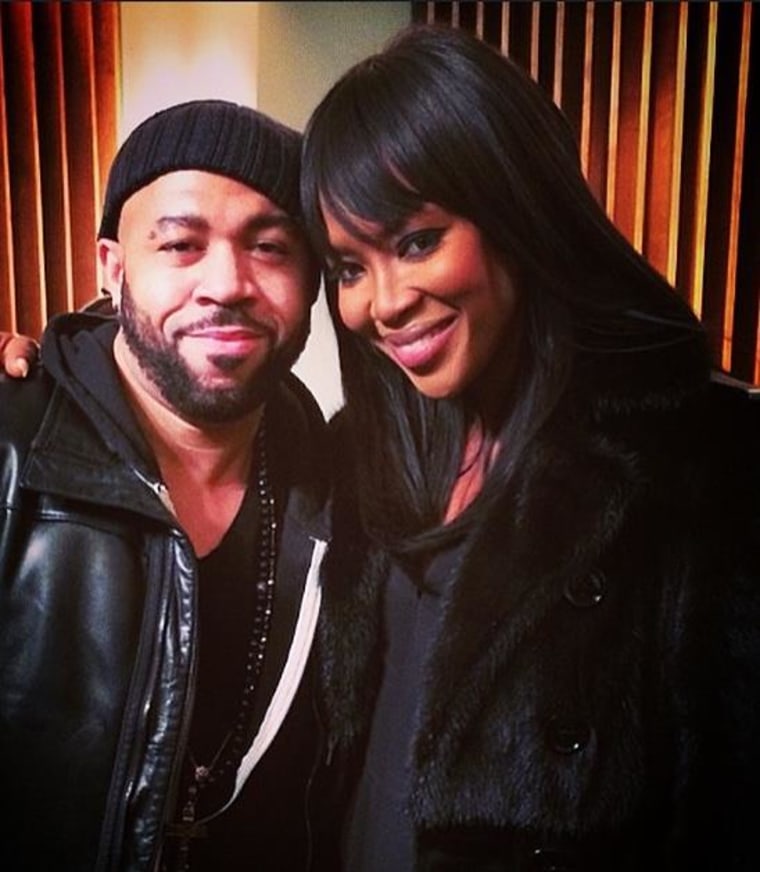 Wow, now that's what you call a blessing in disguise! Being that both Terrence and Taraji are Academy Awards nominated actors, was there any tremendous pressure stepping on set with them?
At first, I was scared out of my mind. I've never acted before and didn't know what to expect. However, Terrence immediately walked over to me and thanked me for doing an amazing job on the music for the show. He then took me under this wing and coached me on how to navigate my way with this new role. I'm very thankful for his generosity and willingness to show me the ropes. And Taraji is something else! As funny and fierce as she is on screen, she's as sweet as a cookie off camera.
Is acting something that you would like to continue to pursue in the future?
I haven't thought that far ahead. Just taking each moment as it comes. On the finale, Titan gets out of jail, so we''ll see from there on if everyone is feeling that. If this role leads to more acting gigs then I guess I'll have more to add to my repertoire.
I've noticed that in R&B and Hip-Hop music, many songwriters and producers who play the behind the scenes role often emerge to the forefront and persevere to have stellar careers as recording artists. Sevyn Streeter, Tank and even Pharrell are all prime examples. Is this something you're looking forward to doing?
A long time ago, Timbaland always used to mention to me that I should become an artist, but at the time I didn't have the confidence. All the greats have started under someone. Pharrell was under Teddy Riley and Timbaland was Devante's (Jodeci) protege. If you surround yourself with the greats, then it'll be destined to happen. I see it as a natural progression. Currently, I just want people to know who I am, recognize my talent and what I can bring to the table.
Are there any other songwriters or producers in an genre that you're eager to work with?
There are two producers who I just brought into my camp — Troy Boi from London and J. Nixx from Philly. I'm dying to get in the studio with them. I'm at a place right to know where I want to bring back real feel good music. I'm hoping to start working with artists who are more daring and spontaneous with their ideas. Right now, all music on the radio sounds so similar. Every song happens to be a trap beat with someone yelling on the hook. It's boring to me. It's not everyone, there are some unique artists out there.
In some cases, consumers can be are so stuck on trends and trends become the new blueprint for what they think the standard should be. There are amazing vocalists out there who know how to arrange the hell out of a song but they're not getting the correct amount of exposure because they don't fit the criteria for outer appearance.
I hope to bring it back to '90s R&B — when we had unique artists like Kelly Price, Faith Evans, Mary J. Blige. Bacnk then, you didnt need an image, it was strictly about the music. Even record labels like Bad Boy, So So Def were all about unity between artists and releasing quality music. I hope the world starts to open their eyes again and accepting talent as opposed to heavily observing an image.
It was recently announced that your fellow co-star Jussie Smollett, who plays Jamal Lyon was signed to Columbia Records. Are you going to be collaborating with him for his debut album?
Jussie and Yazz, who plays Hakeem, have become brothers to me. Both of them are in the beginning stages of working on their debut albums. At two different times, they both contacted me to see if I could contribute and of course I would. Seeing how people are appreciating them for the music and as well their acting chops is simply amazing and I'm beyond excited to accept the opportunity to work with them.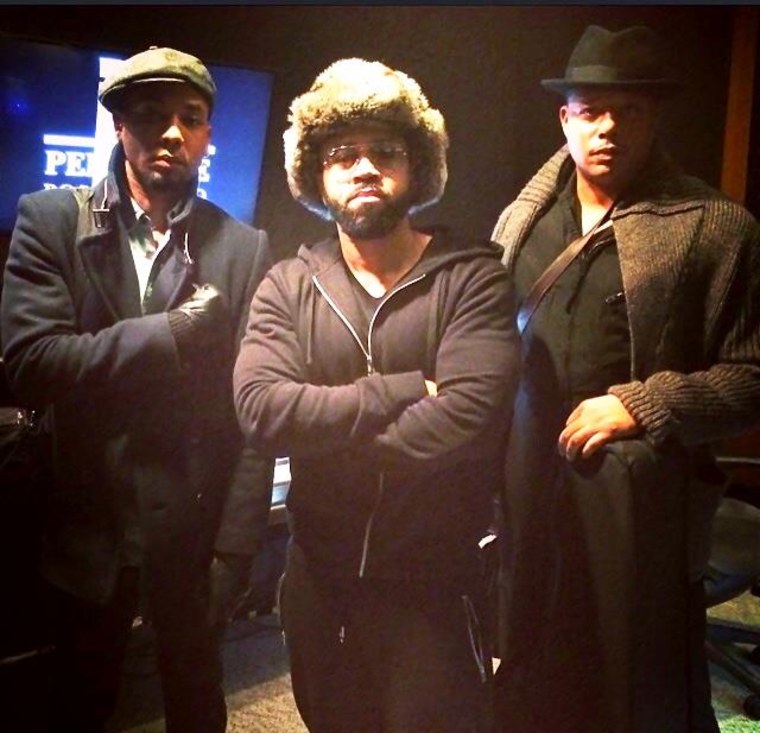 Being that sampling is much apart of cultivating today's hiphop records-- What are your thoughts on the recent Marvin Gaye- Pharrell lawsuit?
Personally speaking, I love Marvin Gaye and I admire both Robin Thicke and Pharrell. Besides the fact that both of the songs have cowbell, I don't hear a melody that was copied at all. Different people have different perceptions. Musically, I don't hear any similarities. To each it's own.
I feel that "Blurred Lines" was a great song and it's sad that it had to come down to this point. The judges ruling was probably a blessing for Marvin's family. This might put a damper on sampling from more traditional records. Us younger songwriters and producers are gonna have to be extra careful now because 7.4 million dollars is a lot of money! (laughs)
What do you think of the recent comparisons to other television ensemble shows like "Power" and "Glee."
Whenever someone sees something new, they try to compare it to something else. It's human nature. The media always plays the labeling-comparison game whenever something becomes successful. There's no problem with that at all. However, "Empire" has become successful because of the village of talented people standing behind it. The cast is dynamic, the script is well written and the production is tight. Lee Daniels, Danny Strong, Sanaa Hamri have taken an excellent lead in carving a path for this show. I just hope that we as a collective people continue to support our own so we can open doors for more shows. In this day and age, folks think that there can only be one top spot.
There have been rumors of Denzel Washington, Will Smith and Mariah Carey making guest appearances next season. Who would you like to collaborate musically with for Season Two?
I would love to see artists of superstar quality. Madonna would be awesome and I honestly hope that Janet Jackson will make a cameo on the show. That would be completely unexpected. I know for a fact that Diddy would do an amazing job and 50 Cent.
Justin Timberlake would be dope too. As a matter of fact when Timbaland and I started writing, "Good Enough", which represents a pivitol moment for Jamal's character, we were sonically targeting "Cry Me a River" — which ironically Timbaland produced. We wanted to recreate that same type of gloomy, somber mood — so with that in mind, I think having Justin Timberlake as an musical act would be a fantastic fit. Hopefully the momentum progresses into Season 2. I can't wait.
[This interview has been edited and condensed for clarity]