TULSA, Oklahoma — When Nehemiah Frank started a website and media company dedicated to telling the stories of the black residents in Tulsa, Oklahoma, the 33-year-old received some backlash for not having a journalism degree.
But Frank, who was born and raised in Tulsa — Oklahoma's second-largest city, said the community needed a new vision to keep young people engaged. And he's just the person to do it.
"You get this idea in your head and you're like, "oh well I'm just going to let that sit there for a little bit, maybe I should do something with that. Nah, people wouldn't think it's cool or legit,'" he said. "But the community needed a voice in the new age in this digital era. I just felt like we were missing that."
The Black Wall St. Times takes its name from the Greenwood area, once known as Black Wall Street for its thriving business sector.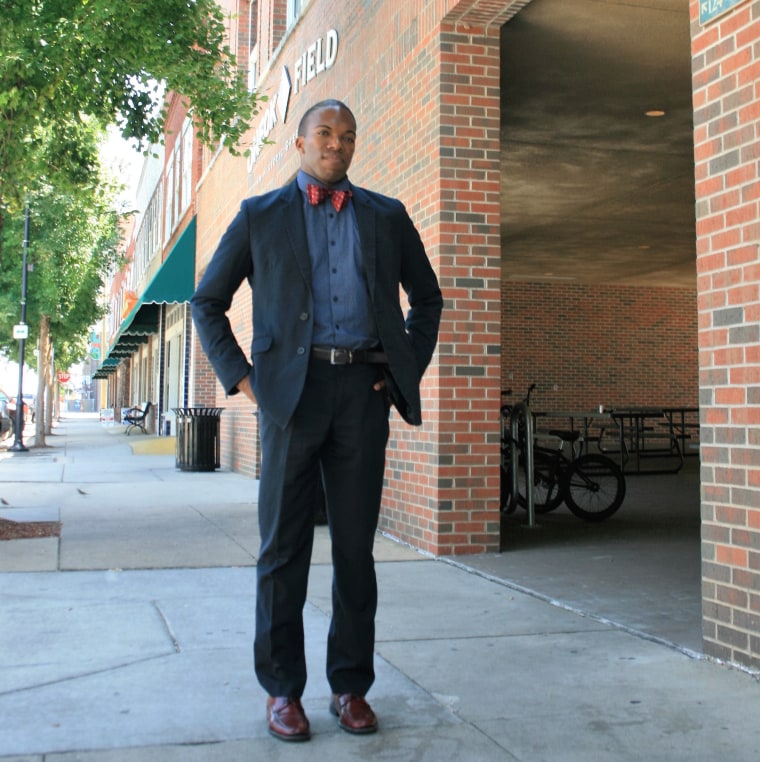 "It was incredible. It was the jewel of the west," Frank said of Greenwood. "When everyone else in the Jim Crow south was living in poverty that is equivalent to third-world countries, these people were driving cars. They were educated, sending people to college. They were doctors, lawyers."
All that changed in 1921, when a race riot tore through the Greenwood area, destroying businesses and killing as many as 300 people and injuring hundreds more. Now Greenwood is reborn, and it's starting with people like Frank.
Related: With 'Kuso,' Flying Lotus Fuses Punk Rock Filmmaking Sensibility in Directorial Debut
He noted that there were numerous black-oriented publications in the 1920s, but today there was a single media outlet in Tulsa catering to African-Americans before he started his site.
"A lot of these young people are lost because they are looking to their phones for information and the information that they're receiving is from a white perspective," he said. "Those white perspectives aren't always culturally competent to black issues, so I figured this is something that needs to happen. No one else is doing it."
The Black Wall St. Times, which launched in June, seeks to tell the history of Greenwood and north Tulsa, its people and their aspirations, Frank said.
"We need to have representation in the media and we don't have that," he said, later adding: "A lot of African-Americans are left out because they don't have information. So talking about sickle cell, which is a disease that disproportionally impacts African-Americans, is something they know about. They're not going to talk about sickle cell in mainstream media in Oklahoma. They're going to talk about ALS. But that thing doesn't affect us; this is what affects us."
While Frank initially funded the operation himself, he has since received a grant and plans to move into a business incubator soon and hire additional staff. He already has ideas for engaging younger people, including a Black Excellence series and a talk show that will be a blend of politics and comedy, "so people can digest it," he said.
Related: 'Midnight, Texas': In a Show About Outsiders, TV Insider Monica Owusu-Breen Finds a Home
Tulsa, which is still reeling from several officer-involved shootings involving black men, needs to have a campaign to end racism in the city, he said.
"I think the biggest thing is people can look at themselves and say, 'I have a racial bias against someone.' That's where the healing begins."
The black community, meanwhile, he said, needs more self-awareness. "I think that we have been focusing on the other for so much in this town. Oh, the white people aren't going to give us this, and if we try to get something, they're going to take it away because that's what they do. Who's going to tell them they're lying…the whites are saying we're not even focused on you, we're focusing on ourselves and that's the reason why their community looks the way it does," he said.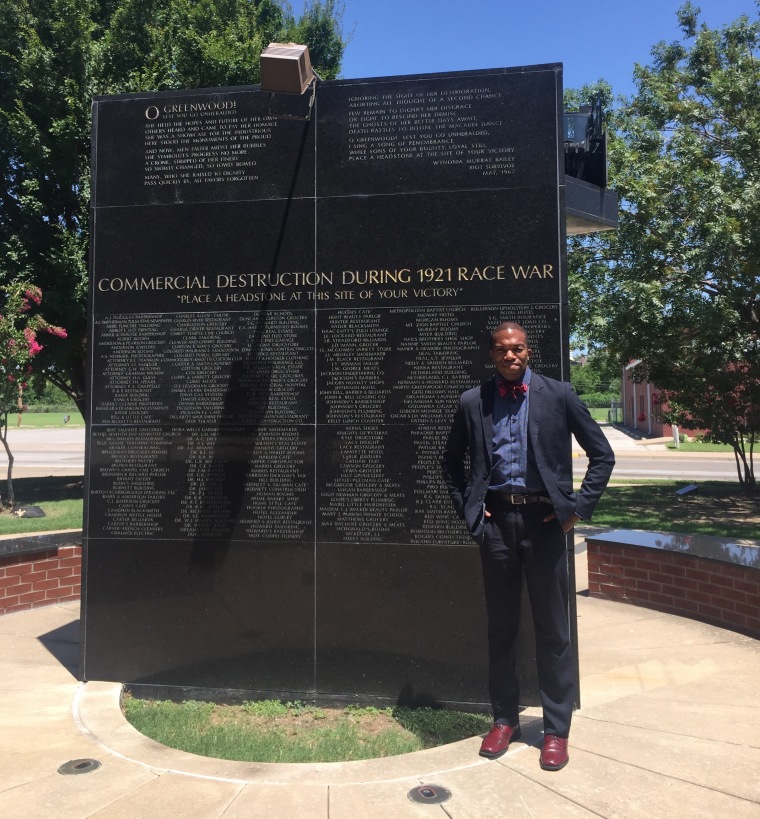 Does he believe there are policies in place that keep certain people from getting ahead? "Absolutely, I do believe there is structural racism. I think that it's slowly going away. I wish it would happen faster," he added.
Shalon Renee Youngblood said she enjoys reading the positive things happening in her neighborhood at The Black Wall St. Times site as well as the unedited videos.
"It enhances the community because it is showing people, both young and old, all the positive things that are happening as even the people who live in the community sometimes believe all the bad things that are said because that's all the media coverage usually shows," said the 38-year-old independent contractor for mental and medical health.
Shelley Free, a police officer in Tulsa, reads The Black Wall St. Times for perspective, she said.
"It has opened my eyes to many elements of my community that I was previously less informed on," she said. Free said mainstream media in Tulsa has a difficult time covering diverse issues facing minority communities and disenfranchised people and has a history of muting people of color and downplaying the race riot.
"The Black Wall St. Times intelligently brings forward these issues of disparity and discrimination in a cohesive way, attempting to offer solutions rather than just complain about the problems," she said.