20 years, 11 albums and 10 Grammy nominations later, Meshell Ndegeocello honors the past and looks to the future with her latest musical pursuits.
Meshell Ndegeocello has worked with just about everybody who's anybody in the music business --from rock and pop royalty such as The Rolling Stones, Prince, and Madonna to jazz and soul luminaries like Chaka Khan, Terrence Blanchard and Cassandra Wilson. Her illustrious catalogue also includes collaborations with Billy Preston, John Mellencamp, Missy "Misdemeanor" Elliott, Redman, Lizz Wright, Lalah Hathaway, Zap Mama, Cody Chestnut, Toshi Regon and many others. Yet, the Berlin born, Washington DC- reared musical wunderkind is still under the radar.
And have her tell: she wouldn't have it any other way.
"At the end of the day, 20 years down the line, you're only left with yourself and your music," Ndegeocello, 46, said during a rare interview with NBCBLK as she prepared for her sold out show for Lincoln Center's American Songbook series.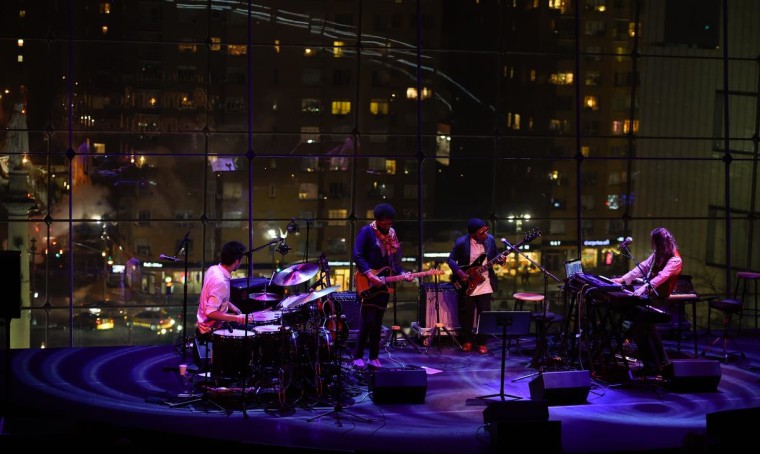 The 10-time Grammy Award nominated everywoman (she's a singer/songwriter/poet/rapper/bass player) first hit the national spotlight in 1995 when her critically acclaimed opus 'Plantation Lullabies' garnered a Grammy nomination for Best R&B Album. Competition with Tevin Campbell, Luther Vandross, Anita Baker, Gladys Knight and Boyz II Men proved to be too stiff for her that year (The Motown quartet's sophomore opus 'II' took home the prize) but Ndegeocello didn't let that deter her.
"Once you wise up and see how that works, you'll see that other people's accolades don't take away from the quality of the music," she shared in reflection of that heyday. "So, I just try to maintain quality and positivity throughout all of it. "
For the Lincoln Center American Songbook series, Ndegeocello performed a tribute show to the late great music legend Nina Simone, whose previously-recorded works served as the inspiration for the 2012 album 'Pour une Ame Souveraine: A Dedication to Nina Simone.'
"Whenever I deal with this music, it's just more about her and reminding people of her musical prowess, also reminding people of her struggle — especially with what's going on in the music industry today about how artists don't own their publishing or their royalty rights," she said. "I think of it as an education just to remind people of those that came before us and have gone through the same struggle that we still have now and just to make connections."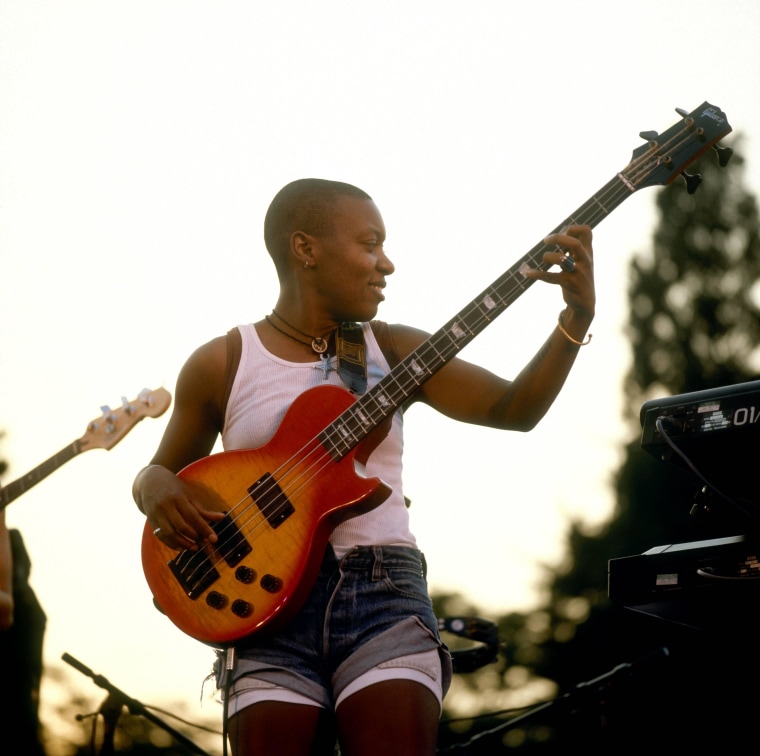 Much like Simone, the woman born as Michelle Lynn Johnson has boldly defied categorization, developed an international cult following and forged her own path within the music industry throughout the years. On the album and during the show, using different octave ranges and various musical arrangements, Ndegeocello breathes a renewed and fervent spirit into Simone staples including 'Four Women,' 'Be My Husband,' 'The House of The Rising Sun' and 'Nobody's Fault But Mine.'
"Well, it's funny [because] I got it from her," she explained of her own ability to transform a song and make it all her own. "Nina [was] great at that. I mean look at her version of 'Please Don't Let Me Be Misunderstood.' I think [The Animals] have sold more records but hers is the quintessential version. Her ability to take a Leonard Cohen song ('Suzanne') and make it her own is a testament of her improvisational ability and greatness and that's definitely the one thing I try to celebrate with her is that she's the one who inspired me to look at songs just as songs and try to put your own character inside of them."
This season, Ndegeocello joined a motley mix of acclaimed musicians who cut loose for the American Songbook series, including Tony Award winner Billy Porter, Broadway veteran Norm Lewis, 'Orange is The New Black' star Lea Dalaria, drag performer Joey Arias, and conscious rapper Talib Kweli.
"There's a presence that looms that's larger than anything that I can imagine when you say Lincoln Center," Ndegeocello, who said she hasn't played at the storied institution in years, beamed.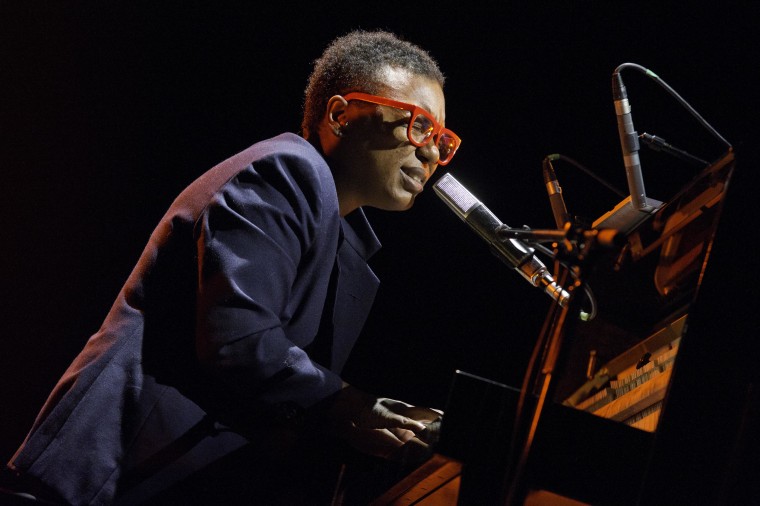 Her most recent album, 'Comet, Come To Me' was released last year via the independent French label Naïve Records, featuring a futuristic rendition of Whodini's 1985 hip hop classic 'Friends,' which she also performed for Lincoln Center's American Songbook.
Looking ahead, Ndegeocello likes trying her hand at producing. Two of her recent production collaborations (Jason Moran's 'All Rise: A Joyful Elegy for Fats Waller,' Ruthie Foster's 'Promise of A Brand New Day') were nominated for Grammys this year.
Up next, she's working with acclaimed sax player Marcus Strickland on a new opus for Blue Note Records. "He's amazing and he's making something that's kind of along the lines of the Robert Glasper record where it's improvisational music but will have a few vocals and I'm trying to make him something interesting and compelling," she revealed.
She also wants to teach.
"I mean I'm just trying not to end up in Vegas," Ndegeocello quipped.
"I feel just lucky to be here," she continued. "I've had a great experience and next year I'm trying to head into education because now it's time to help others see their ideas to fruition. I'm just happy to be here and live the life I've had and I've seen a lot."
"And I'm also okay with 'this too shall pass,' 'this too ends,' and 'all things come to an end,' so I'm trying to find other things that keep me excited and interested in life."
"I know a lot about recording and I know a lot about Sonics and I just want to be helpful and try to get the best out of artists," Ndegeocello added. "And also it's good to have people around who may see things that you may not see in yourself, Ya know?"