"Midnight, Texas," is a remote place, a world all its own. Within its borders you can find a witch, an angel, a vampire, an assassin, supernatural beings and humans with powers and pasts – and a handsome psychic new to town.
It's where outsiders come together to find a home and form a bond against those who would do them harm.
For Monica Owusu-Breen, executive producer and show runner of "Midnight, Texas," which airs on NBC, that theme feels familiar. "I've never walked into a room and felt completely like I fit in," she told NBC News. "There's not very many half-Spanish, half Ghanaian women in the world, so I get this idea of feeling different and finding your tribe, finding the people who, whether or not you're exactly the same, you get one another."
She includes the show's actors in that tribe. "We all got that – feeling that you don't fit in the regular world. We're sitting there in Albuquerque [where the show was filmed] all of us, and we all felt that we're the 'midnighters' in the middle of a world that feels different."
It's a theme that is "hopeful and lovely," Owusu-Breen said. "In this country we're so angry and separated it's a reminder that we all live in the same space." NBC was open and encouraging about making it a diverse cast, she said. "I think that's where we get our power and metaphor."
Owusu-Breen has loved supernatural and horror since she was a child, she said, evident from her successful career in television as either executive producer, co-executive producer, supervising producer, producer, co-producer, executive story editor, writer or a combination on shows such as "Lost," "Fringe," "Marvel's Agents of S.H.I.E.L.D," "Revolution" and "Alias," as well as the family drama "Brothers & Sisters."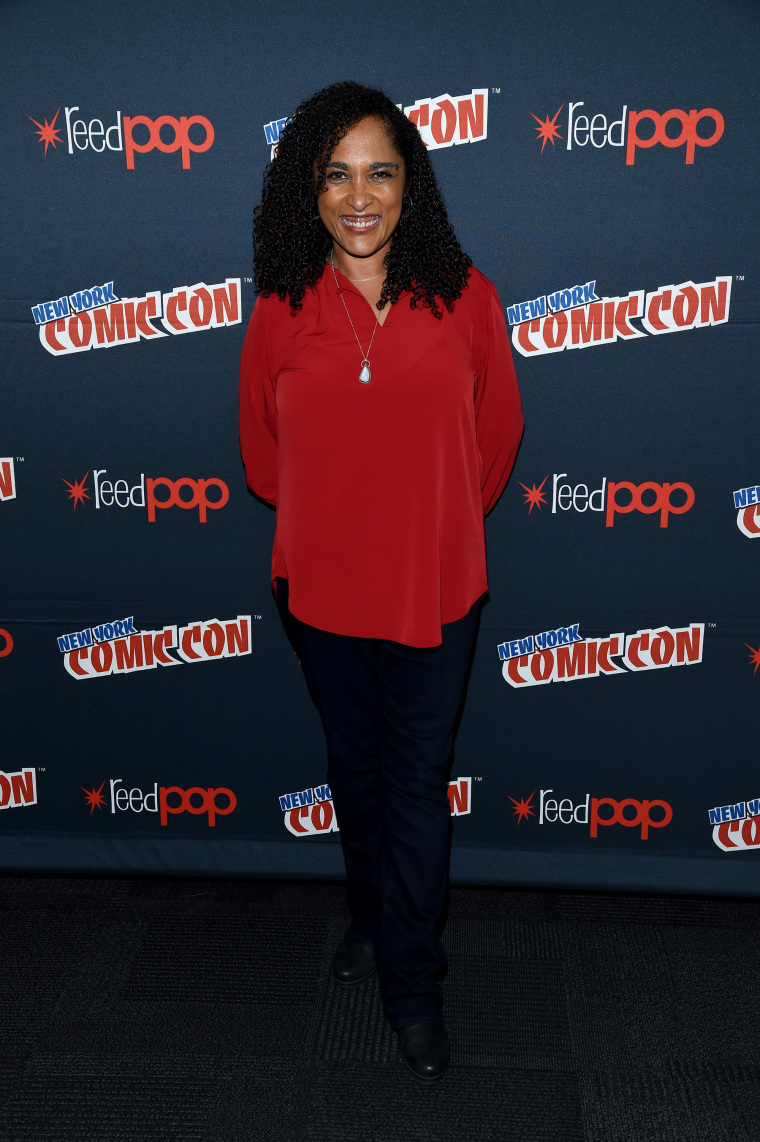 You use fantastical stories to explore themes that would be harder to tell if it were a realistic view, she said. "It's a way to 'Trojan horse' darker stories through genre — I also make it fun."
Television itself is a touchstone for Owusu-Breen, who was born in England, lived in a small town in Spain and settled in at the age of 8 in the Coney Island section of Brooklyn, N.Y., where she grew up. "I was a kid who would watch television constantly — in fact, I learned how to speak English watching television," she said, identifying with all the characters, "whether it was Fred Flintstone or Lucy or the Brady Bunch."
Related: Grey Worm From 'Game of Thrones' Transforms as Musician Raleigh Ritchie
"Yes, I wanted to see myself reflected, but if I didn't it wasn't as if I didn't understand the characters."
Things have changed "in how I've felt as an African-American woman in this industry from when I started until now," she said. "Partially it's because of politics and partially because there is so much media out there."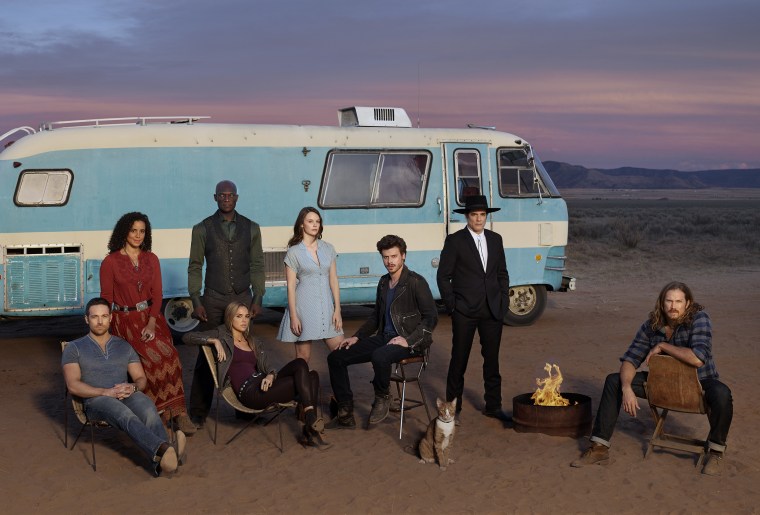 "One of the things I love about 'Black-ish' and "Fresh Off the Boat,'" she said, is that those TV shows are "all so culturally specific," with feelings that are universal and yet true to each character and experience.
For someone who's been doing this for 17 years, Owusu-Breen said she is "blown away" by the diversity of shows from "The Handmaid's Tale" to "American Gods."
Though her career path has been circuitous, once she got there, "it felt like a shoe that fits." As a daughter of immigrant parents, she admitted, "being a TV writer feels like the weirdest, most foreign thing in the world. Being an astronaut actually feels more achievable."
After graduating from Brown University, she coordinated music videos before realizing that was not what she was meant to do.
Related: Directing in Color: Tasha Smith: 'The Difference is I'm Here and She's in Jail For the Rest of Her Life'
Procrastinating while writing her PhD dissertation for the graduate program in television and media studies at University of California San Diego, she jumped when a friend asked, "Hey, you want to write some scripts?" Within a year she and her then-writing partner had a manager and within two years their first staff job on the television show "Charmed."
"When we first started, I chose to take out Owusu from my middle name, just so no one made assumptions about anything," she said, wanting people to read her work and then decide. "Now you know my writing," she said, "and you're not going to not give me a job if I use Owusu."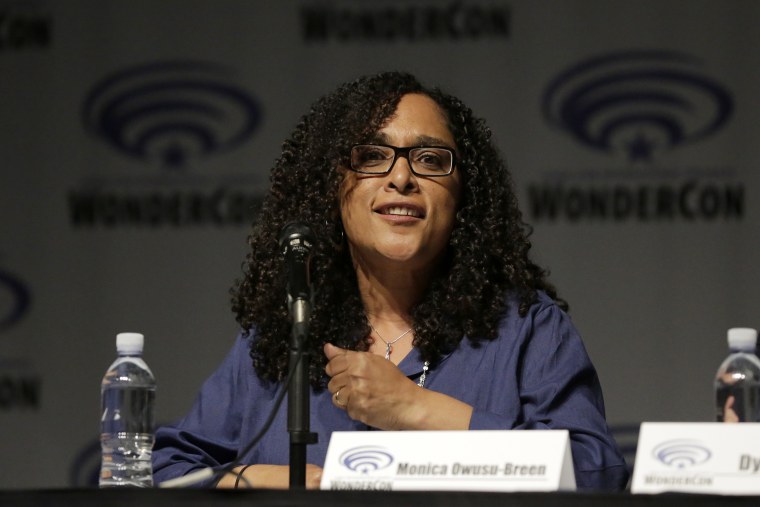 The journey to "Midnight, Texas," started when she was looking to take her mind off things after her mother, mother-in-law and dog died in the same month "two and a half Septembers ago." Her producing partners and agent sent her the books by Charlaine Harris, also author of the series on which HBO's "True Blood" was based.
"The books were about this remote town in the middle of nowhere and this psychic who moved to that remote town," said Owusu-Breen. "And my mother lived in a tiny little town in the middle of nowhere and my mother-in-law was a psychic who moved to a small town, and I thought I'm just going to follow the signs here."
Related: Analysis: 'Detroit' Touches Raw Nerve but Tells an Important Story
She described Charlaine's world as "just captivating and weird and fun." TV fan Monica promised viewers that "if you watch the 10 episodes, you will have a satisfying ending; there's a turn and you see where the show can go if we're lucky enough to get another season."
Owusu-Breen, who is married with two sons, 19 and 12 years old, said she has recently started mentoring young writers. "I want to encourage those kids who don't think this is a real career – this is a real career as much as anything else is."
"The one great thing about being a writer, especially when you feel like you don't fit in or feel that you look different or are different is, you don't have to talk — the words do it for you."