WASHINGTON — Taj Jackson dreamed of college after graduating from a Maryland high school in 2014, but didn't think his family—headed by a single mother who worked multiple jobs—could afford it.
Then they both learned about a national nonprofit called `Year Up.' It provides young adults in urban communities with skills training, work experience, educational opportunities and mentoring, aimed at helping them achieve professional careers within a year.
"We learned soft skills like email etiquette and mock job interviews," said Jackson, who credited `Year Up' with easing his shyness and instilling confidence. "I've developed leadership skills."
Jackson completed the program in 2015 and is now gainfully employed in the IT industry. He's enrolled in community college and expects to earn his Associate's degree in Information Systems this December. He's already planning to pursue a Bachelor's degree at a state university.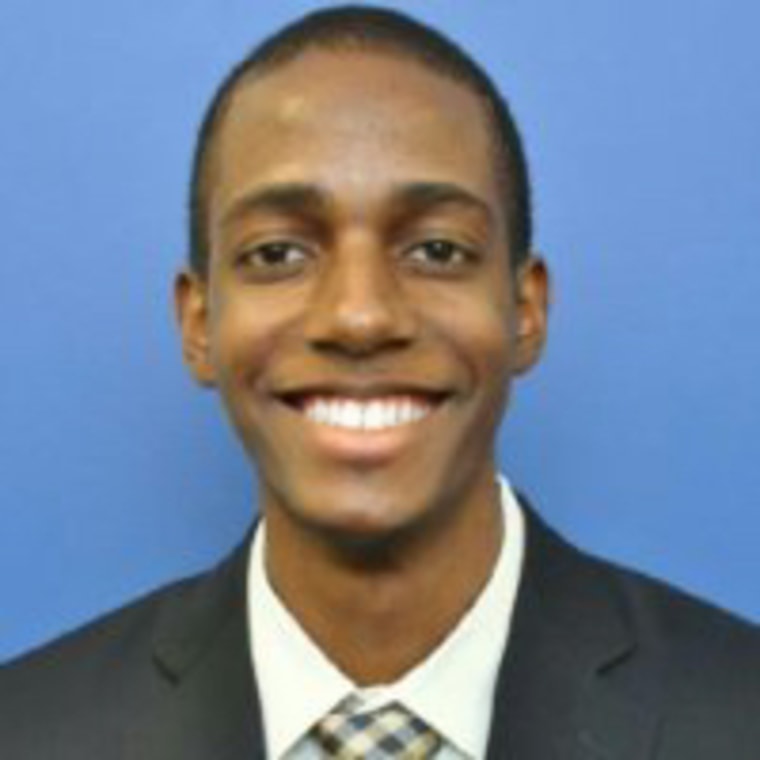 The 21-year-old visited Capitol Hill recently to share his story with members of Congress. The House Committee on Education and the Workforce convened a panel discussion that explored the business case for employers to hire individuals sometimes known as `disconnected' or `opportunity youth.'
The terms refer to young people ages 16 to 24 who are not in school and aren't working. Federal data indicates there are approximately five to six million `opportunity youth' across the U.S.
Who are these teens and young adults, who belong to the cohort of millennials and Generation Z?
"The Economic Value of Opportunity Youth," a 2012 report from the federal Corporation for National and Community Service, indicates that opportunity youth are racially and ethnically diverse, and reside in both cities and rural areas.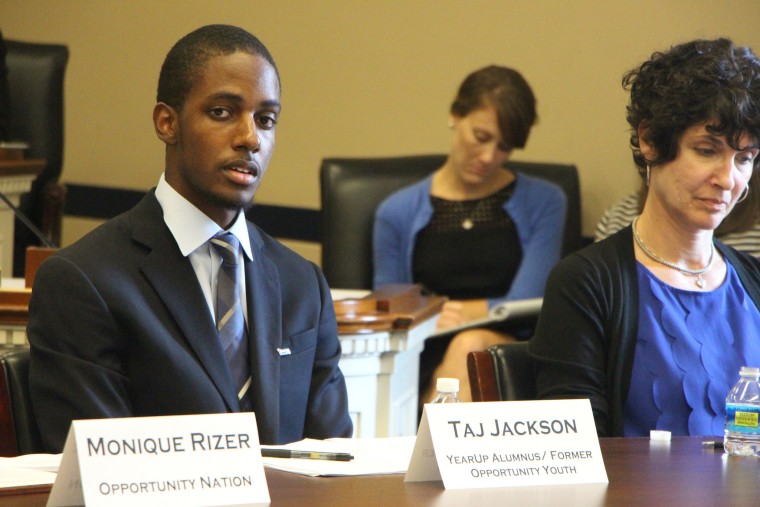 Moreover, these young people are overwhelmingly male, low income or impoverished, and live in racially segregated neighborhoods.
They may be caregivers, teen parents, or have aged out of the foster care system. Still others face challenges that range from disabilities, to substance abuse, to involvement with the juvenile justice system.
"Youth disconnection is an issue in communities all across the country and for all sorts of young people," said Rep. Bobby Scott (D-VA), Ranking Member of the House committee that hosted the forum. "The reasons behind disconnection differ from place to place and young person to young person, but we do know one thing: federal investments make a difference. Investing in young people makes a difference."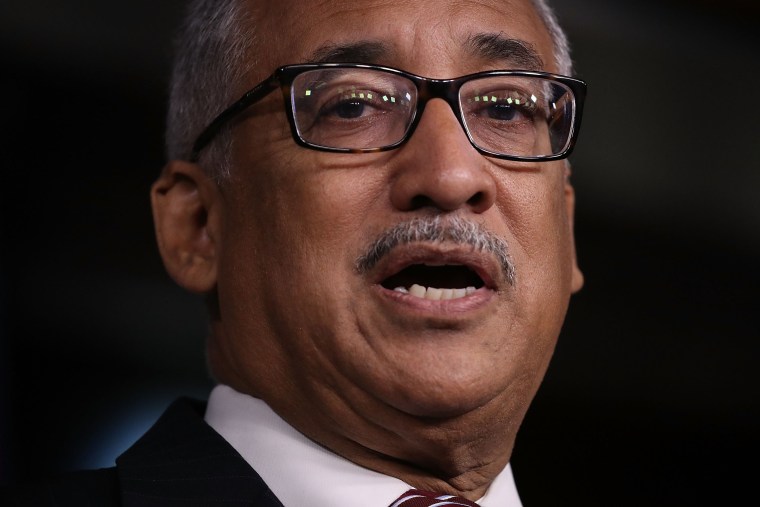 In an interview with NBC News, Rep. Scott spoke passionately about the issue. Back in March, he and fellow committee Democrats introduced H.R. 1748, the `Opening Doors for Youth Act of 2017.' The legislation seeks to connect at-risk and opportunity youth with employment and educational opportunities. Elements of the bill include:
Authorizing $1.5 billion in formula grants (state administered programs) for subsidized summer jobs for youth ages 16 to 24 who are in school and out of school.
Authorizing $2 billion in formula grants for partially subsidized year-round jobs for youth ages 16 to 24 who are out of school and work.
Authorizing $2 billion in competitive grants to assist communities that have high rates of youth disconnection, namely by funding partnerships to establish or expand community-based systems that provide opportunity and at risk youth with comprehensive pathways to education and training. They'd also receive support services needed to overcome individual barriers.
The bill has more than 50 co-sponsors in Congress, as well as support from corporations and dozens of groups that range from The Forum for Youth Investment to the U.S. Conference of Mayors.
Despite those endorsements, the legislation does not yet have companion legislation in the Senate. Hill insiders say numerous measures have stalled due to partisan gridlock in the Republican-controlled 115th Congress.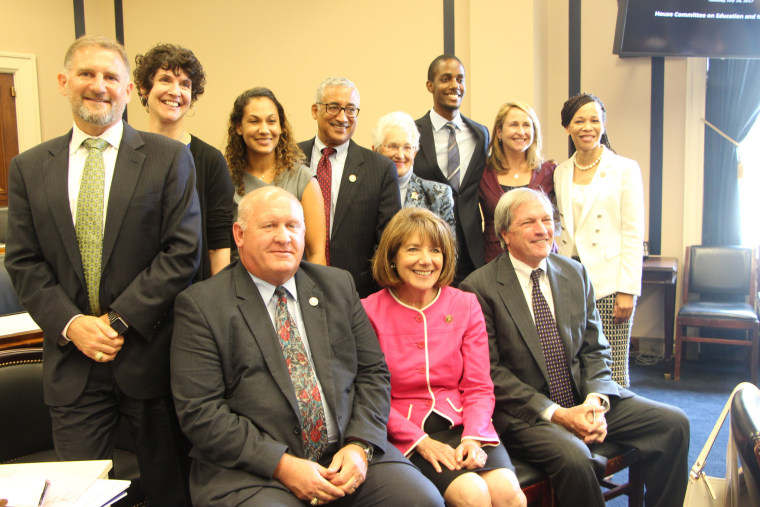 Rep. Scott vowed to push forward in continuing to seek a Senate sponsor. During the recent Congressional panel, youth advocates and business leaders shared insight with members from both sides of the aisle.
Said Rep. Virginia Foxx (R-NC) who chairs the committee, "This is certainly not a one district issue."
Indeed. Experts say the issue of opportunity youth impacts not only individuals but the country. Young people lacking entry-level work experience and post-secondary credentials often have trouble transitioning into the labor market. That can be costly to them, local communities and the overall economy.
The federal report revealed that young people who aren't in school or the workforce can cost taxpayers some $93 billion annually and $1.6 trillion over their lifetimes in lost revenues. There are also increased expenditures on social services, including health care, public assistance, and incarceration.
RELATED: Snowday Food Truck Gives Incarcerated Youth a Second Chance
"Opportunity Youth represent tremendous potential and talent for our communities, economy, and society," said Monique Rizer, executive director of Opportunity Nation, a national campaign comprised of hundreds of organizations who work to expand economic mobility for youth and families.
While young people need opportunities to reconnect with education and employment, she said, employers are increasingly seeking workers with a specific set of skills to meet the demands of a changing economy.
"Opportunity Youth are people with untapped talent we can't afford to lose."
Across the nation, there have been increased calls for businesses of all sizes to prioritize the hiring of opportunity youth. For certain companies it's a matter of social responsibility; for others, an investment their next workforce. Business leaders representing Starbucks and Gap Inc. told the Congressional committee, for their organizations, it's both.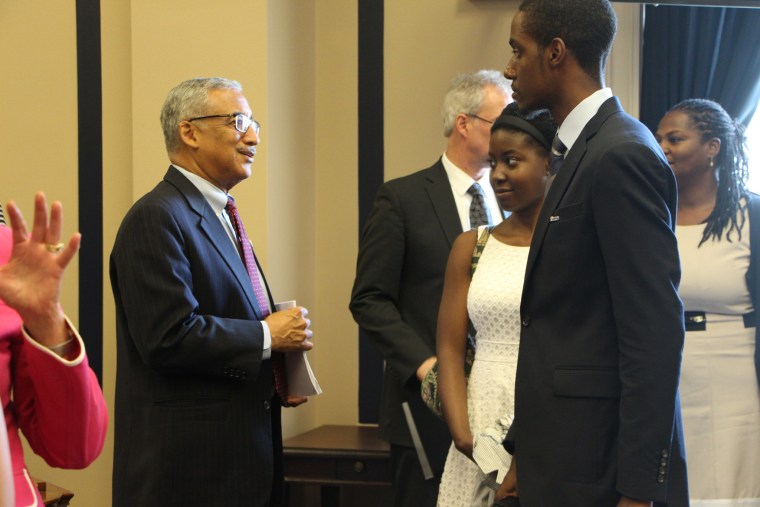 "Ultimately, our business has benefited from the hiring of these youth. We've seen the impact they have on our stores in the form of retention and excellent service," said Lt. Colonel David Oclander, Director, Opportunity Youth, Global Social Impact at Starbucks. "But our commitment to opportunity youth doesn't end with a job offer because their barriers don't go away when we hire them. Oftentimes, this is a first job for our partners, so we help them build soft skills, like discipline and teamwork."
Gail Gershon, Executive Director for Community Leadership at Gap Inc. (parent company of Gap, Old Navy, Banana Republic, etc.) echoed that sentiment. One of the company's initiatives, `This Way Ahead' is a paid internship and life skills program for teens and young adults from underserved communities.
"Not only do participants gain confidence and marketable job experience, we've found graduates who are hired stay with our company twice as long as their peers and have higher engagement scores," said Gershon.
More employers are increasingly recognizing the business value of hiring, retaining and advancing opportunity youth, said Nicole Trimble, Executive Director of the Impact Hiring Initiative at FSG, a global consulting firm.
"Across the nation, we are working with large and small businesses unlocking the value of this hidden talent pool and sharing best practices with other companies," she said. "Everyone benefits from using business to address a social problem—the workers, the community, and the businesses."