MINNEAPOLIS — Minneapolis City Council members unanimously confirmed a new police chief on Friday after his predecessor was ousted following an officer's fatal shooting of an Australian woman who had called 911 for help.
Medaria Arradondo, a 28-year veteran of the Minneapolis Police Department, became the city's first black police chief in a vote that was greeted by lengthy applause. The Minneapolis native told council members he was determined to serve "the 400,000 bosses that I'm responsible for."
Arradondo, 50, replaces Janee Harteau, who stepped down after the mayor asked for her resignation following the July 15 shooting of Justine Damond.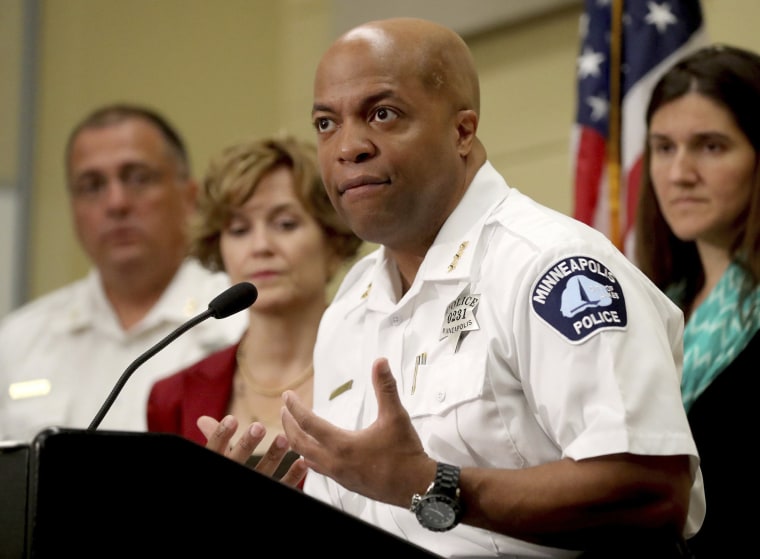 Damond had called police to report a possible sexual assault behind her home. She was fatally shot as she approached the responding squad car in the alley. Investigators said Damond was unarmed when she was shot once in the stomach by Officer Mohamed Noor.
His partner, Matthew Harrity, told investigators that he was startled by a loud noise right before Damond approached their police SUV. Noor has declined to be interviewed by investigators.
The state's investigation of Damond's death continues. A spokeswoman for the state Bureau of Criminal Investigation declined Friday to give any detailed update.
Related: Minneapolis Police Chief Resigns in Wake of Fatal Shooting of Bride-to-Be
Neither officer's body camera was switched on at the time of Damond's shooting, drawing widespread criticism of the department. Harteau was absent from the city for several days following the shooting, and was forced out just a day after her return. Mayor Betsy Hodges said she had lost confidence in the chief.
Harteau's tenure also included the 2015 death of Jamar Clark, a black man who was fatally shot in a confrontation with two officers. The officers ultimately were not charged in the case. Clark's death sparked weeks of protests.
Arradondo had been the interim police chief. Before Friday's confirmation vote, Hodges said Arradondo "will be a chief and leader who will not only ingrain changes made in the department in recent years, he will move forward with his own inspiring vision for transformation."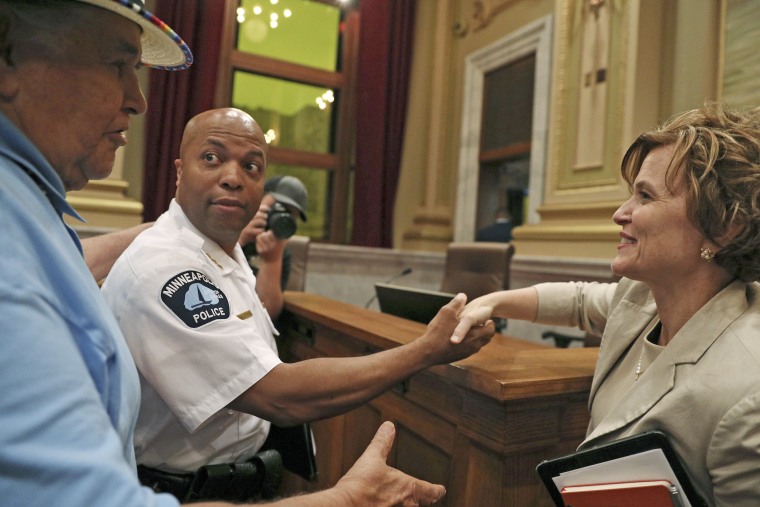 Arradondo has held various posts in the department, including patrol, internal affairs and inspector. Harteau named him chief of staff in 2014, where he became heavily involved in community outreach.
His status as a department lifer made some people question whether an outsider would be a better choice to take over the department. Council Member Linea Palmisano, who represents the ward where Damond was killed, voted for Arradondo but said her support depends on how well the department performs in the future.
"We have to set clear measurable objectives and move past platitudes," she said.