In Burnsville, Minnesota, Eric Childs has found a way to help young people understand and embrace black history: comic books.
Childs, 41, is the owner of Mind's Eye Comics, the only black-owned comic book store in the state. Since taking ownership of the store nearly two years ago, Childs has made it his mission to promote literacy for children and to encourage them to learn about black history through comic books. The stories of historic figures like Frederick Douglass, Nelson Mandela and James Brown line the shelves of his store alongside the typical superheroes.
Black history, Childs said, "shows what humanity is capable of overcoming."
"It's important for a lot of minority youth, black youth, to understand that we have a history here that is richer than just slavery — that there are also a lot of great achievements that have been made," he said.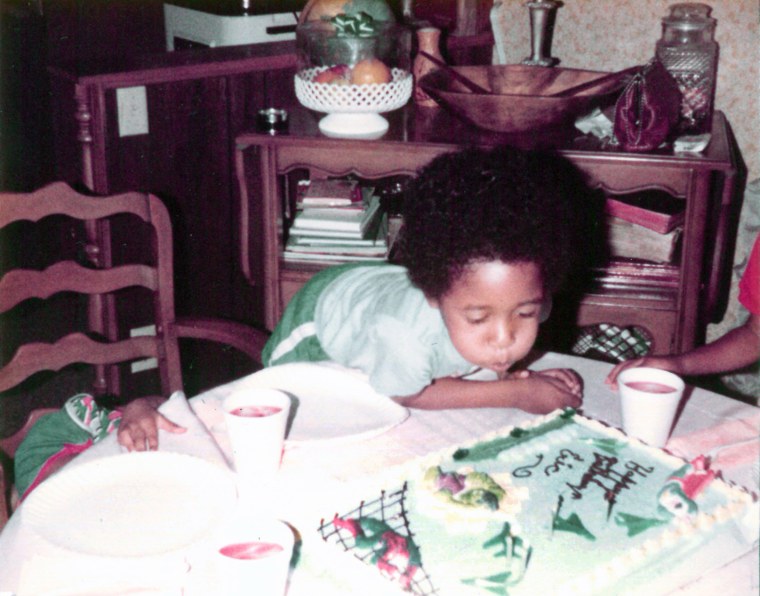 Though his parents encouraged him to read as a kid, Childs said he didn't care for it until he discovered comic books. Today, he describes himself as "an advocate of literacy."
"I've always appreciated and understood that people can use this," he said. "It's a vessel to help overcome a lot of hurdles as far as education."
Childs said he donated more than $2,000 in comic books to youth and after-school literacy programs last year, and he hopes to work more with school districts in the future.
Sheena Howard, an associate professor at Rider University and the author of "Black Comics: Politics of Race and Representation" — winner of an Eisner Award, the comic book industry's Oscar, in 2014 — said graphic novels are becoming an increasingly popular means of conveying history.
"For one, it combines visual storytelling with words lending itself to literacy and more engaging ways of engaging with history," she said in an email. "For black kids, this combination is twofold: They get to see themselves represented and they get to learn about black heroes of the past and present."
"It's all about bringing more people into the fold of reading, learning and becoming more educated about American history," she added.
Childs, who grew up in Kansas City, Missouri, said he was attracted to comic books because they emphasized the value of sacrifice and of helping others.
"Comics were an escape. It was something that I did. It was wonderful. You get to see people with special abilities go against great odds and overcome them, and to be something more than yourself," he said. "It was just great for me."
Nationwide, black characters in comic books are quite popular and Marvel Comics has published books with a dozen African American superheroes including Black Panther, Brother Voodoo, Luke Cage and Bishop.
In recent weeks, Childs has seen a dramatic increase in demand for the historical comics, which he attributes to an increase in awareness that such comics exist. Currently, he said, the shop sells 20 to 40 copies a week — nearly as many as its most popular titles, which sell roughly 50 to 60 issues a week. While Black History Month may be coming to a close in the next few days, these comics won't be going anywhere.
"Our history is rich," Childs said. "There's so much that doesn't get talked about, and this is a great medium to talk about those things."