A candidate for the Mississippi House of Representatives shot his estranged wife at her job Tuesday within minutes of being served divorce papers, then turned the gun on himself, authorities said.
Carl Robinson walked into Williams Medical Clinic in Potts Camp on Tuesday morning where Latoya Thompson was working at the front desk as a receptionist and shot her, Marshall County Sheriff Kenny Dickerson said.
He then jumped a counter at the clinic, which is in far north Mississippi about an hour southeast of Memphis, and apparently fired another shot, the sheriff said.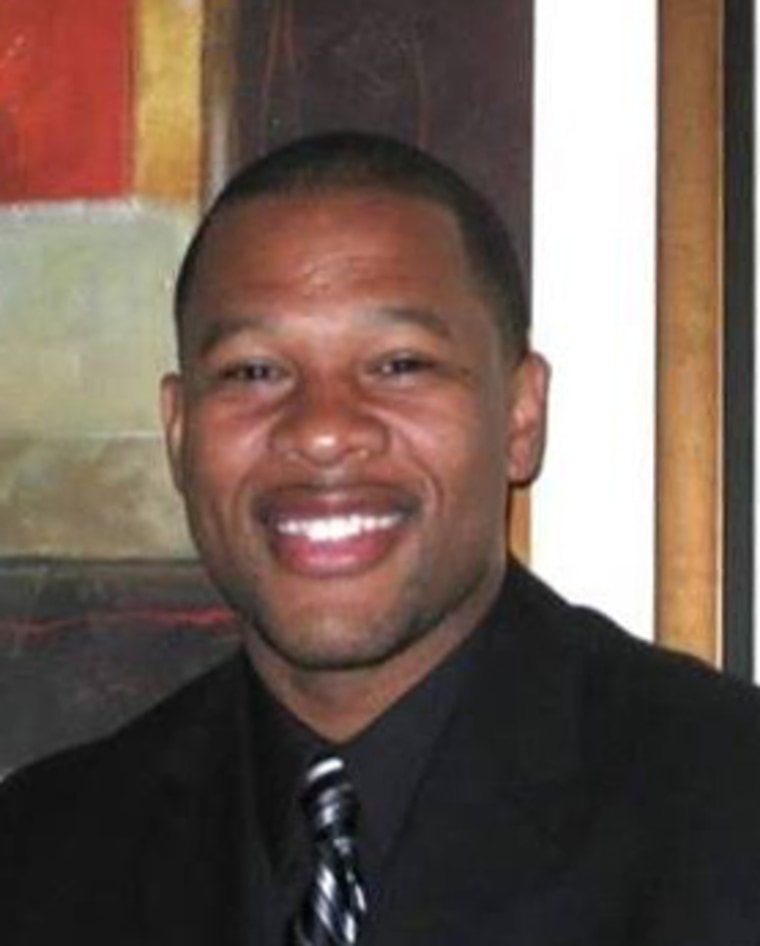 "Then he killed himself and fell dead beside her," Dickerson told NBC News.
Thompson died before a helicopter could land to transport her to the hospital, according to the sheriff.
Officers responded to the clinic just after 10 a.m. following a call that a suspect had shot one or more people.
"We found the shooter dead from what appeared to be a self-inflicted gunshot wound to his head," Dickerson said, adding that it is believed to be a "domestic-related" incident.
Robinson, 43, and Thompson, 33, were in the process of getting a divorce, and he had been served divorce papers about a half-hour before the shooting, the sheriff said.
Robinson was running for the District 5 seat in the Mississippi House of Representatives. He was set to be on the ballot for the Aug. 6 Democratic primary election.