Ever since Misty Copeland was named the first Black female principal dancer for the American Ballet Theatre, she has balanced the part of role model, activist and ballerina
In her memoir, "Life in Motion: An Unlikely Ballerina," Copeland spoke of the racism experienced within the world of ballet. Copeland sat down with President Obama for Essence and held a frank discussion on the sanctity of Black Girl Magic and Black Lives Matter movement. She has embraced her responsibility to be a role model for young Black girls.
RELATED: Misty Copeland: 'I'm a Black Ballerina With Black American Experiences'
So it should come as no surprise that she has chosen to stand in public disagreement with the pro-Trump statements made by Under Armour's CEO.
Kevin Plank, CEO of the sports-wear brand, spoke positively of President Trump's "pro-business" stance, while on CNBC's "Fast Money Half-Time Report," Plank who has been CEO since 1996 stated, "To have such a pro-business president is something that is a real asset for the country…People can really grab that opportunity."
When questioned on the Trump administration's dedication to building a wall along the United States and Mexican border, Plank responded saying, "He wants to build things. He wants to make bold decisions and be really decisive."
Copeland cited her disagreement with Plank through an Instagram post on Thursday. The caption read: "Those of you who have supported and followed my career know that the one topic I've never backed away from speaking openly about is the importance of diversity and inclusion. It is imperative to me that my partners and sponsors share this belief."
Copeland said she's spoken privately with Plank on his statements but is still requesting for the CEO and Under Armour to "take public action to clearly communicate and reflect our common values" so as to continue with their ties to one another.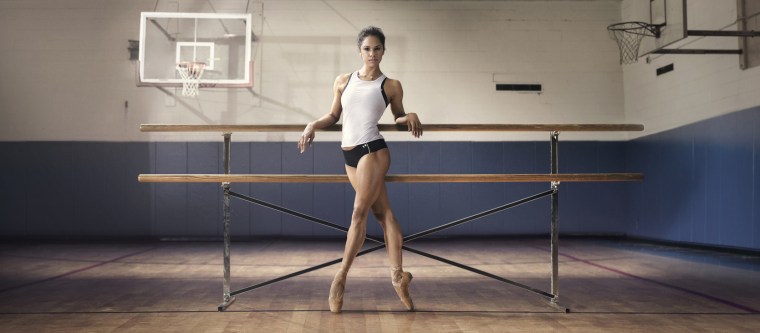 Warriors point guard Steph Curry and Dwayne 'The Rock' Johnson have since followed suit in condemning Plank's comments. Curry threatened to leave Under Armour, telling The San Jose Mercury News, "If I can say the leadership is not in line with my core values, then there is no amount of money, there is no platform I wouldn't jump off if it wasn't in line with who I am…If something is not in line with what I'm about, then, yeah, I definitely need to take a stance in that respect."
RELATED: Mattel Honors Ballerina Misty Copeland As New Barbie 'Shero'
Plank was known to be friendly with President Obama. The two were spotted golfing in Owings Mills at the Caves Valley Golf Club twice last year. In 2011, Under Armour created a "signature" shoe design for President Obama, which featured the presidential seal on its tongue.
Under Armour is not the first major corporation to indicate their support for Trump. Elon Musk, the chief executive of Tesla - who currently sits on President Trump's economic advisory board - as well as Travis Kalanick, the chief executive of Uber, who withdrew from the board earlier this month, both have indicated support of Trump. In a statement published on Uber's website, Kalanick defended his joining the board saying, "in order to serve cities you need to give their citizens a voice, a seat at the table. We partner around the world optimistically in the belief that by speaking up and engaging we can make a difference." Fortune reports Uber has suffered an approximate loss of 200,000 users.