A Philadelphia mom recently launched a GoFundMe campaign to get children's books featuring African-American Muslim children to West Philadelphia schools. Melanie Bartlett, who is raising her own daughter as a Muslim, has already raised over $6,000 and is still growing.
The campaign is backed by the West Philadelphia Coalition Against Islamophobia (WPCI), a grassroots group that fights against and raises awareness about Islamophobia. Bartlett's husband, Aziz, is on the board. She volunteered to take on the role as the head of a subcommittee that would take on this project.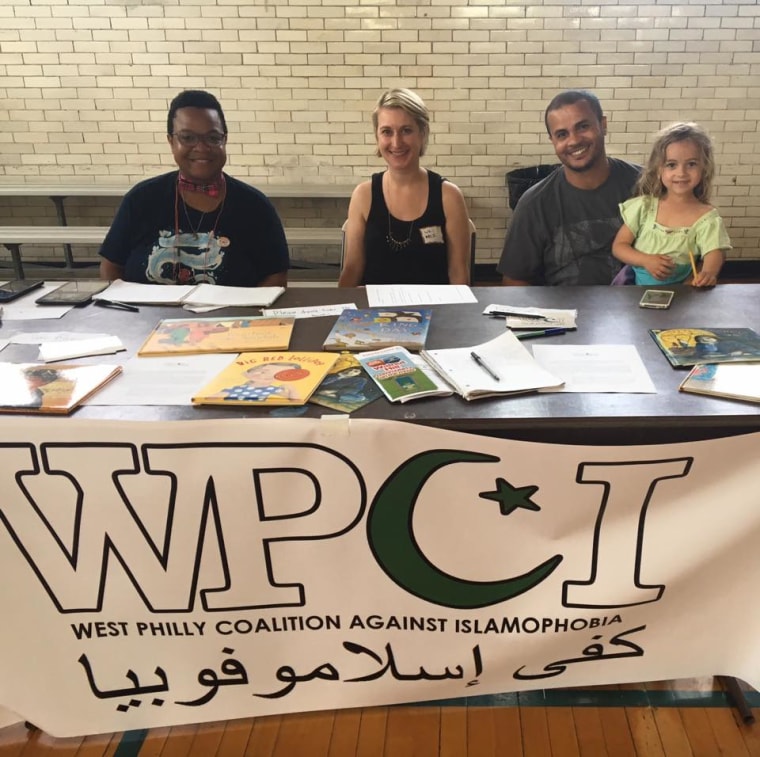 "For me, this is a very personal thing," said Melanie Bartlett. "Although I'm a social justice activist, I'm also thinking about my daughter. You hear about these stories of kids being harassed. What can I do to help protect my child and others in our community?"
"Through this book campaign, we hope to introduce students to other narratives about children from other countries, immigrants and refugees, and also American Muslims." — Melanie Bartlett
The campaign lists books they intend to purchase on their GoFundMe page. According to the page, "a donation of $50 can buy 8 books." The group has teamed up with national bookstores as well as neighborhood bookstores, like Bindlestiff Books. Books are being offered to specific schools with lesson plans to be used in classrooms, as well as for their libraries.
Bartlett hopes to get as many books as possible into these schools before Ramadan, so teachers can incorporate them into lesson plans to reach students about the holiday. The effort is focused solely on West Philadelphia schools, but Bartlett has plans to follow up on the project after Ramadan.
"Once the books are in the school, there are other ways we can work with the school and our neighborhood connections to make sure they are used. We've started talking to local children's librarians about doing a Muslim-themed story time. Helping people bridge connections and meeting new people strengthens our community," said Bartlett.
Related: This Independent Bookstore Wants to 'Counter Islamophobia Through Stories'
Elizabeth Deegan, a board member of the WPCI, said that the community's reaction has been "really positive" and she hopes that these books will develop into lesson plans about representation and diversity for schools.
"I think it's important to note that the books themselves aren't explicitly religious. They just happen to have Muslim characters. It's a nicer idea to show that representation matters," Deegan told NBCBLK.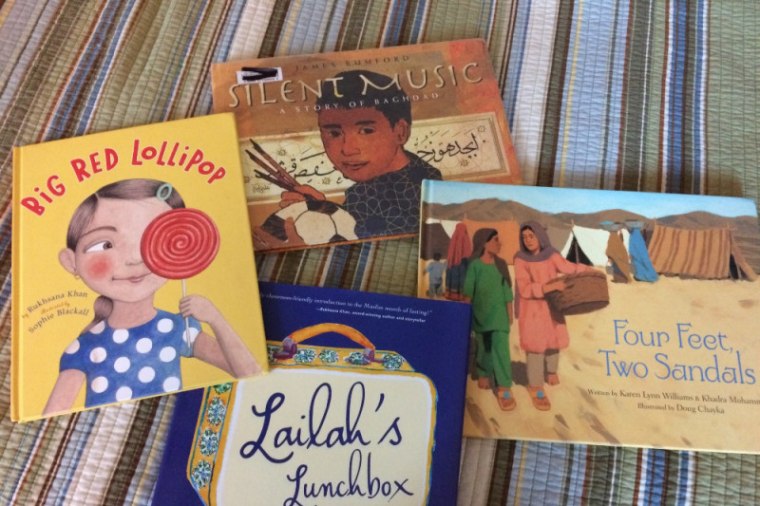 Outside of its efforts in school this year, the West Philadelphia Coalition Against Islamophobia plans to coordinate a Sojourner Truth march, throw a community fair to bring people together, and plan a refugee dinner to allow refugees in the West Philadelphia area to meet and share stories. Deegan hopes this will create a more cohesive and accepting community.
Related: Students Collect Love Letters to Counter Islamophobia
"Beyond [the political climate right now], I think [Islamophobia] has been an issue that has plagued our country for years and years. It hasn't necessarily been addressed yet, but I'm glad it's starting to get attention now," said Deegan. "I think one of the best ways to address [Islamophobia] is to change the mindsets of the people in your own community."
"The need to address Islamophobia is not going away on its own," Bartlett added. "Children who only hear snippets of the news may begin to believe that people in [Middle Eastern countries] are our enemy. Through this book campaign, we hope to introduce students to other narratives about children from other countries, immigrants and refugees, and also American Muslims."