Sanya Gragg wears a lot of hats. She is a wife, mother of three, former social worker, and most recently an author.
Gragg published her first book Momma, Did You Hear the News? in April. The book is centered around "Little Avery," a young boy who witnesses the police shooting of an unarmed Black man.
This traumatic incident prompts Avery's parents to have "the talk" with him and his brother, but unlike your usual coming-of-age conversation, this talk is centered around what to do when you're having an encounter with the police.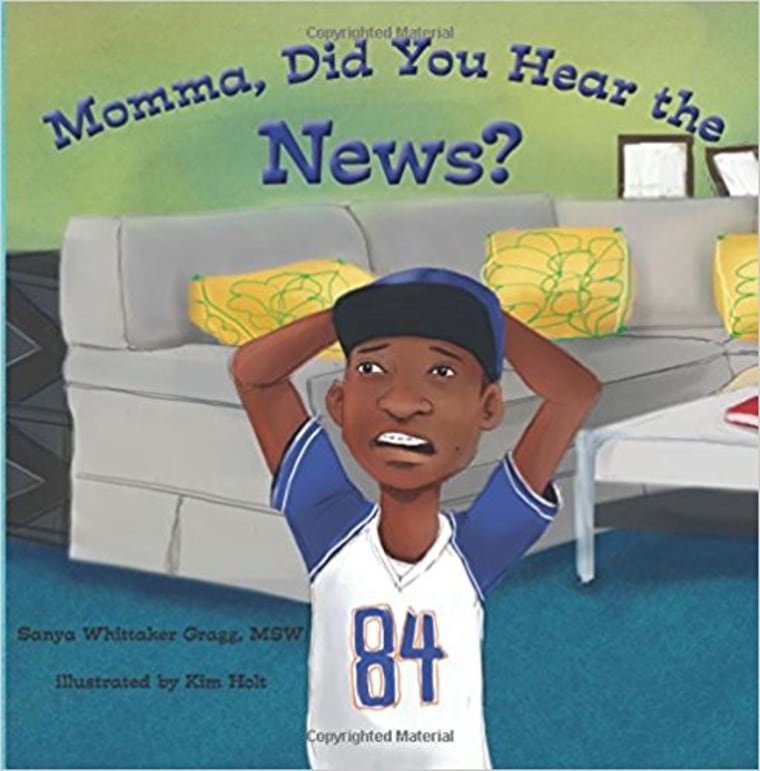 The aim of the book is to help teach young Black boys how to do just that. In the story, dad comes up with a simple catchy mantra for the boys to remember when they're being approached by the police: "Memorize the 5."
A – Always Use Your Manners
L – Listen and Comply
I – In Control of Your Emotions
V – Visible Hands Always
E – Explain Everything
These five practical steps are meant to help guide Black and brown boys through their interactions with police. All five steps are of equal importance but Gragg especially wanted to clarify step five. "Explain Everything refers to any movement you may make. As in if your ID is in your wallet explain that you need to reach for it," she said.
Related: #EyeSeeMe: Black Owned Children's Bookstore Instills Pride and Positivity
Gragg also throws a rhyme in there to help it really stick, "A to the L to the I-V-E, come home ALIVE, that is the key!"
"Momma, Did You Hear the News?" reached #1 on Amazon's Hot New Releases in the Children's Prejudice and Racism category and is currently sitting at #34 in the "Growing Up & Facts of Life," Children's Book category on Amazon. It also boasts a perfect rating of 5 stars.
In the book Gragg also makes references to the killings of Trayvon Martin and Tamir Rice. Little Avery says to his parents, "One boy was eating skittles. Dad, I like to eat them too!" and "One boy was holding his toy gun."
Although "Momma, Did You Hear the News?" was designed for readers between the ages of 4 and 8, the book tackles a heavy matter and addresses a serious concern for a lot people within the Black community.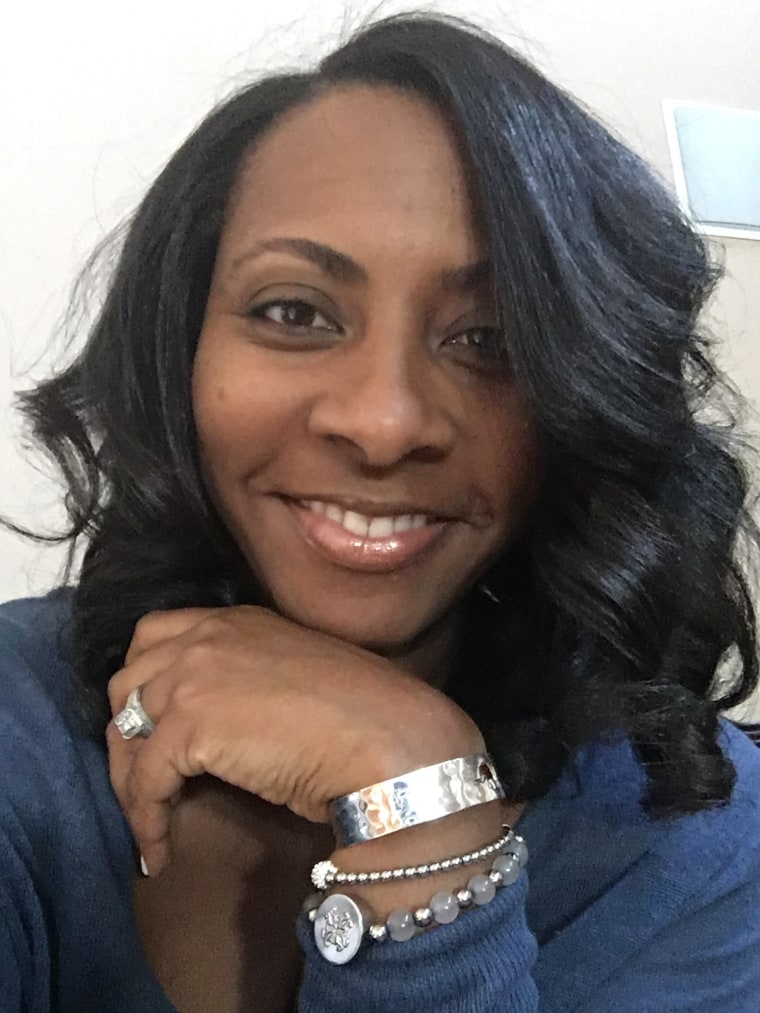 NBCBLK had the chance to catch up with Sanya Gragg after the release of her book. This interview has been edited for clarity.
What inspired the book?
I have two sons (centered around Avery who is on the cover) and worry about them every single time they walk out the door!! I knew that I was not alone and I knew that parents all over the country were having this talk every single day. I just wanted to try and help with that conversation.
Is it ever too soon to have the talk with your boys?
I think parents are having this conversation much sooner now. It used to be "the talk" Black parents would have right before their teens started driving. But now our sons are being approached just walking to the park. So we HAVE to have the conversation sooner rather than later.
Also, kids have access to social media and these images are being shared and posted on a daily basis. As parents we MUST have this conversation!
What do you hope people will take away from it?
I know that this is not a guarantee. Unfortunately, we know Black individuals can still "Memorize the 5" and do everything I talk about in this book and still end up in a horrible situation! That was really disheartening to me as I wrote this book, and so I began in my mind to compare it to wearing a seat belt. Your chances of walking away from a car accident are much greater if you are wearing it, right??
Same with my book... I KNOW you may still end up with an officer who just has a problem with you because of how you look. But I strongly believe that if you do these things your chances of survival are much greater. And as a mom, I just need you to walk through that door ALIVE!!
I also hope those who are making decisions in law enforcement will continue to see that we are doing our part! We need them to do their due diligence as well.
We need to make sure officers are getting properly trained on de-escalation methods, are taking time off when there are mental health concerns, and are working harder to know the people in the communities they are policing!
Related: 'Barbershop Books' Help Black Boys Identify as Readers
Did you anticipate the book's success or were you surprised at all?
The idea for this book originally came to me in my prayer closet. So, I honestly wasn't worried about the "success" per se, but felt like it must be part of my life's purpose.
I'm just a regular mom with brown babies even though they are over 6 feet tall! Success to me is helping other moms help get their brown babies home...ALIVE!
One other side note, I have two pages in the book that talk about the fact that all policemen are not bad. It talks about them having families and wanting to get home safe at night too.
I am not anti-police, just anti-police brutality.