A $50 million fundraising campaign is under way to expand and renovate the iconic Motown Museum, where artists such as the Temptations, Stevie Wonder, and the Supremes got their start.
The campaign aims to expand the Detroit-based museum dedicated to telling the story of how Berry Gordy borrowed $800 from his family and created a world-renowned music label with some of the most well-known musicians in modern history.
"The Motown story just at a basic level is one of the greatest stories of enterprise, entrepreneurship and creativity," Robin Terry, Motown Museum CEO, said. "It's the American success story. It is all of that. It's one of the greatest influencers on our culture in our lifetime and so our vision is to really create a space that is respectful of that kind of institution."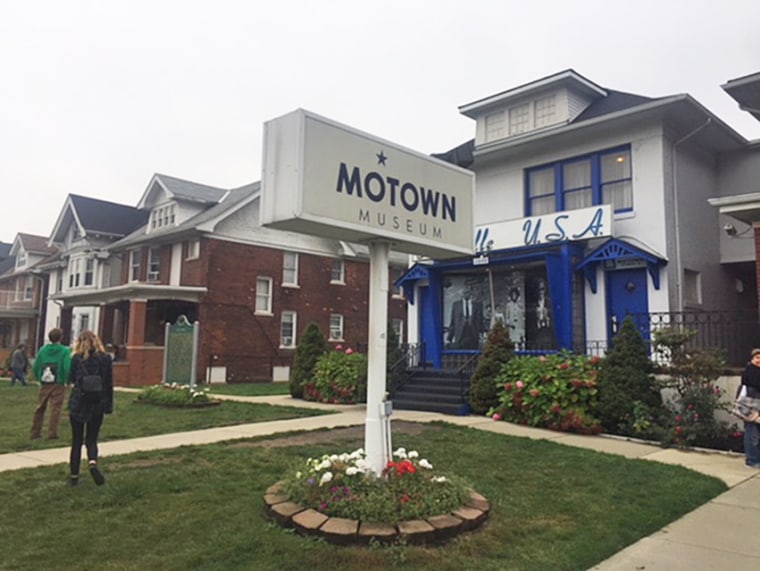 Terry added that the museum will be expanded into a 50,000-square-foot entertainment and education experience.
Visitors currently are allowed to enter and view two of several houses, along Grand Boulevard in Detroit. While details about the museum's expanded exhibits and layouts are still being crafted, the fundraising campaign, according to Terry, will build an additional 40,000-square-foot space behind the homes with new exhibits.
It's an expansion project that's expected to help revitalize the local neighborhood that has seen blight over the years through the generation of at least 250 jobs — 200 construction and 50 permanent jobs.
Related: 'The Soundtrack of Our Lives': Doc Celebrates Music Man Clive Davis
"It's about inspiring entrepreneurship and being a source for those who are interested in pursuing business ownership, so I hope it not only creates permanent jobs on our campus but also elsewhere," Terry said.
Launched last October, the campaign has seen donations from foundations as well as individual givers, she said.
"Having a diverse donor base couldn't be more important to us," Terry said. "Motown is a community story, but it is a national community and a global community story, so we want to make sure that even in the funding and all that it takes to build a really powerful experience and tribute, it's important it be as diverse as the music that came from these homes and the people who celebrated that music."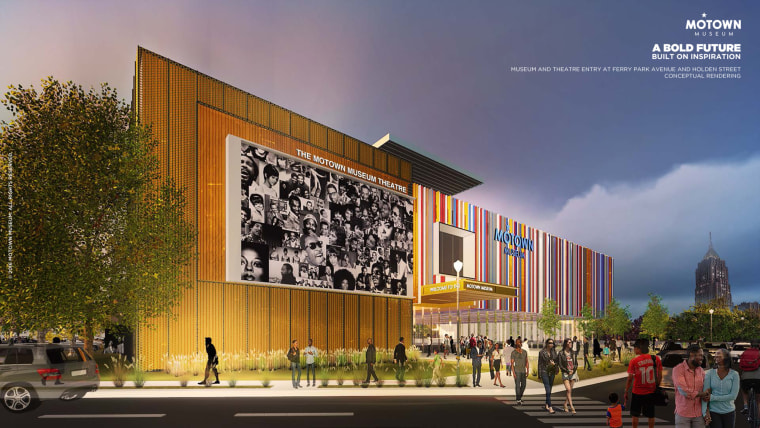 The expanded museum will allow more visitors to learn about the Motown experience. It will also expand the programming options available.
According to Paul Barker, director of fund development and community activation at Motown, the museum currently accommodates about 30 people every half hour, leaving many visitors unable to enjoy the experience.
"We're expanding in terms of giving back to the community and exploring their ideas but also accommodating those who come from far and away," Barker said.
Related: An American in Paris: Shola Adisa-Farrar Is Unifying Borders Through Music
One way the museum hopes to reach the community is through a young adult entrepreneurial pitch competition, which Barker said doesn't have to be about music or the museum. In the spirit of the museum's full story, the competition will give young adults the opportunity to pitch an idea and see it come to fruition.
"It just has to be a good idea and they have to want to make it happen, because I can tell you when Berry Gordy went to his family for an $800 loan to make music, they were not, they were kind of like, junior? Because that equivalent today would be about $8,000. It took a lot of risk but a lot of drive, and that's what we're trying to encourage here," Barker said.