On Sunday, award-winning R&B soulstress Mary J. Blige will step onto the grandest stage of entertainment when she performs her Oscar nominated song, "Mighty River," at the 90th Academy Awards in Los Angeles.
The Bronx-born, Yonkers-bred Queen of Hip Hop Soul will also be sitting in the audience, among the glitterati, as one of the esteemed contenders in the Best Supporting Actress category for her role as Florence Jackson in Dee Rees' acclaimed Netflix drama "Mudbound."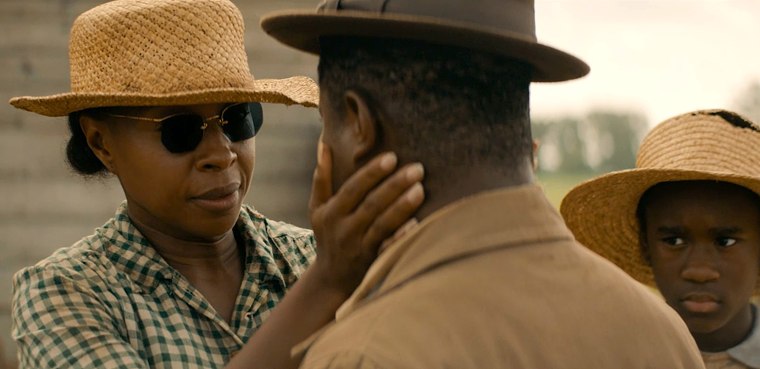 With her two nods, the "No More Drama" singer makes history as the first person to be nominated in an acting and song category for the same film.
"I didn't anticipate any of this," she told Deadline about the nominations, adding: "I just knew I was part of a very powerful, important film, and I was happy to be a part of it."
Though Blige is in great company with a few other legendary singer/actresses who have been nominated for their acting roles — such as Ethel Waters, Diana Ross, Bette Midler, and Queen Latifah — she stands out on her own for the song "Mighty River," which was co-written with Raphael Saadiq and Taura Stinson.
Saadiq previously worked with the nine-time Grammy Award winning artist — most notably co-writing and producing "I Can See in Color," which was featured in the multiple-Academy Award nominated 2009 film "Precious."
Blige's previous acting roles include Tyler Perry's "I Can Do Bad All By Myself", the Tom Cruise-headlined "Rock of Ages" and a 2016 appearance on the television drama "How To Get Away With Murder?" In 2015, she starred as Evillene in NBC's "The Wiz Live!"
Kenny Leon, who directed her in the star-studded, multiple Emmy Award-nominated television event told NBCBLK that Blige is "always authentic, always truthful and always magical."
"Mary J. is the real deal," the Tony Award winner added. "What an amazing talent and an even better human. She is so deserving of these Oscar nominations and I could not be more proud or happier."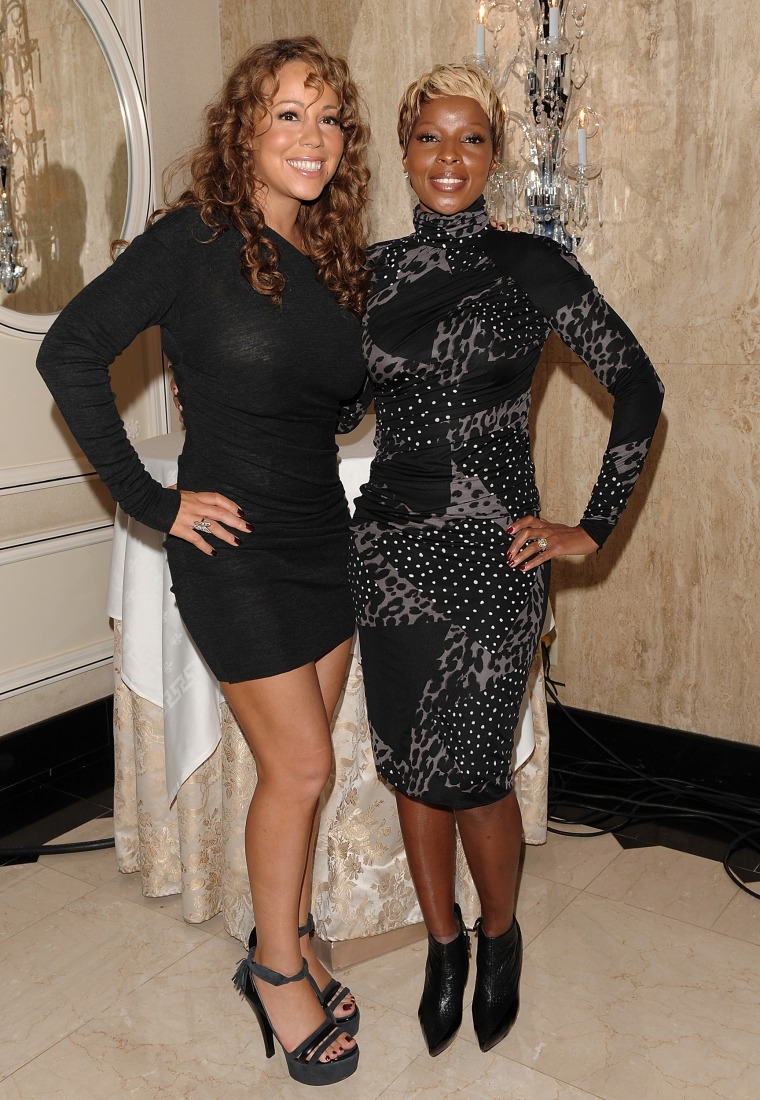 Since her 1992 "What's The 411" debut, the Sean "Diddy" Combs protégée has connected with a largely female, mostly urban audience with her style of street savvy Rhythm & Blues. Popular songs such as "Real Love," "Be Without You" and "I Can Love You" hit all emotions of unrequited love, heartbreak and redemption.
Award winning marketing and public relations expert Jaqueline Rhinehart worked with Blige as an executive at Uptown Records during the promotion campaign for her 1995 "My Life" album. She worked with Blige again at Arista Records for 1996's "Waiting to Exhale" soundtrack, which yielded the Top 5, platinum selling hit "Not Gon' Cry."
"I've been impressed with Mary's depth of soul, guarded vulnerabilities, directness and her hard-won evolution," Rhinehart told NBCBLK. "I recall during that period I suggested to addressing music journalists that their empathy and criticism should follow the coverage of a modern Billie Holiday - with respect for her gift regardless of how incoherent they thought of her personal life.
Rhinehart said when they first started working together, Blige was at the turning point of her life and career.
"The "My Life" album was not just a commercial hit, it was her soundtrack. That was a period of pivotal growth. I am proud and honored to have been close enough to contribute and bear witness to her continuing evolution," she continued. "When I saw her last I told her: You are 'My Personal Oprah'."
As a sharecropping matriarch in the World War II era Mississippi based film, Blige tapped into a deeper instinctive state and received some of the best notices of her career with "Mudbound".
"I learned that I'm a really powerful woman," she told "New York" magazine about the role. "I mean, other than just being Mary J. Blige, the superstar, I learned that I'm powerful because I don't have to say much to be heard."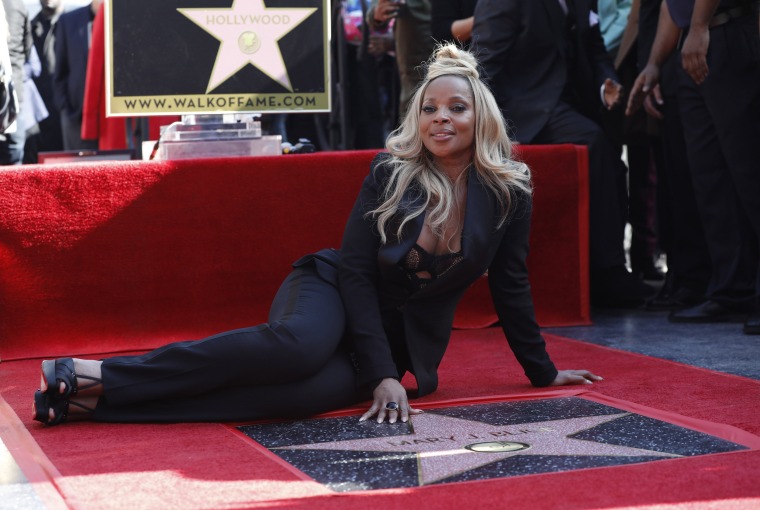 But win, lose or draw, Hollywood continues calling.
On her 47th birthday in January, Blige received a star on The Hollywood Walk of Fame and has since booked a new acting gig. It has also been reported that Blige has signed on to star on the upcoming Netflix superhero series "The Umbrella Academy," which is currently filming.
And with the Mar. 23 release of "Sherlock Gnomes," audiences will get to hear her voice again — this time in her first big animated feature film.
"If Mary J. Blige wins an Oscar this year, it will be a game changer and also signal that the Academy is mindful of the greater need for diversity," Philadelphia's WRNB-FM radio personality Dyana Williams told NBCBLK.
"Even with her two nominations, this next level career reinvention has her soaring and is welcomed by her longtime and new admirers."