It's hard to believe "The Blacklist" series regular, Dembe Zuma, did not exist in the original script. Played by actor Hisham Tawfiq, it's difficult to imagine a Reddington without the loyal and protective Dembe by his side.
"I remember going in for that audition and there were no lines. I basically had to create my own character just from the foundation that they gave me. So I took all of that from my life," said Tawfiq.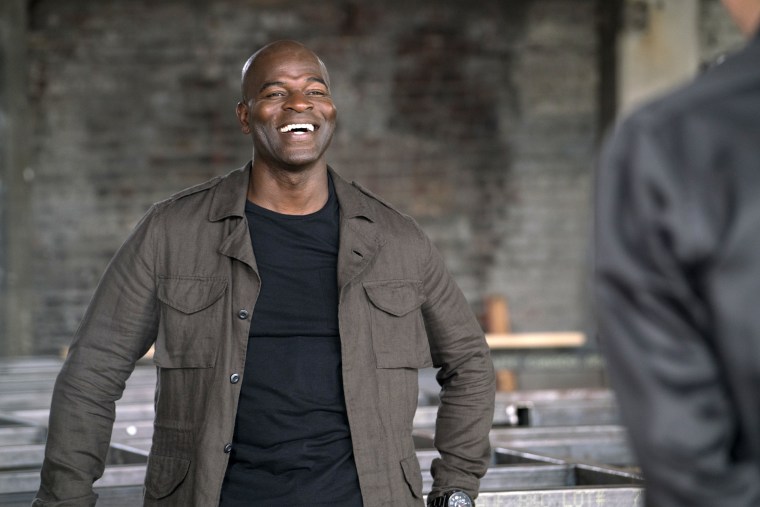 His story is the epitome of giving of yourself to serve your community. He is aptly named Hisham which in Arabic means "generous" or "one who shares." While this is a popular name in the Middle East, it was not as popular in Harlem where Hisham grew up. Although it was a source of ridicule at times, he understood that he was destined to stand out and lead others.
The Harlem-native drew inspiration from his experiences as a platoon leader in the Marine Corps, with the New York City Fire Department and his relationship with his father. He served in Operation Desert Storm, was a corrections officer at a prison, and a firefighter for twenty years.
Those roles informed his discipline and stillness for his role as Dembe.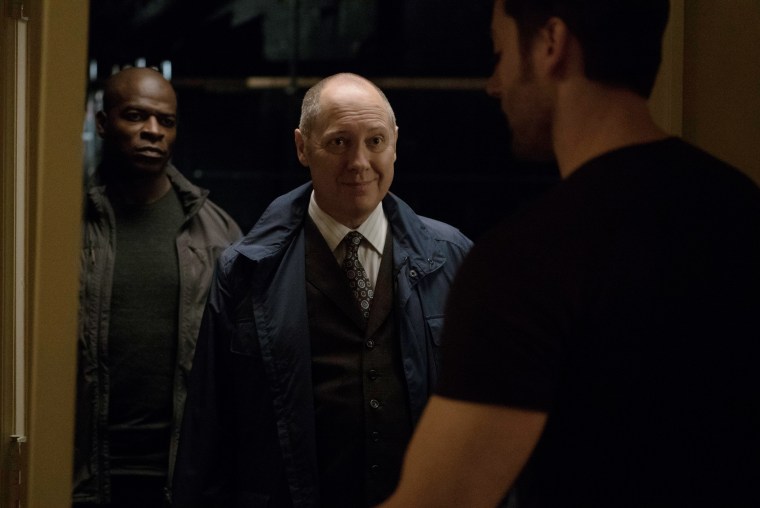 He says that receiving his invitation to join the fire department "was like hitting the lotto." Excited to give back to the community of Harlem, Tawfiq proudly served for 20 years and was one of less than 200 African-Americans in the department. "A lot of my time in fire department was heavily involved in recruitment process of going out and hitting the high schools and the streets and just spreading the word about the job so that the ranks of people of color could grow."
One of his biggest influences was his father. Tawfiq was born and raised Muslim by his father who was a religious leader in his community. "My father had tremendous insight into what was required in the communities we live in and what is required especially as marginalized people," he said, adding that his father felt it was "a tremendous need for people to lead and for people to have intelligence and for people to have courage and to stand their ground no matter what their beliefs were."
Tawfiq continued, "So I was trained with that since I was born. I saw how he lead and I saw how he spoke many languages and I saw how he was able to move with different cultures and different races and so I got all of that from him."
The actor explained that as a religious leader his father was revered by many people and so he channeled the loyalty of his community toward his father and applied it to his character's relationship with fugitive Redd.
Muslim characters are largely absent on television and Muslim characters that also identify as African-Americans are even fewer. "I made my father an Imam. I made him Muslim and I made myself Muslim. I took all of my experiences and when I went into that audition. It was basically an interrogation of who I am, what I am about, and why would I be so loyal to Redd."
Related: Yvonne Orji Hopes 'Insecure' Gives Viewers Confidence
In one episode he even read a Muslim prayer, which he noted, "made it even more of a dream come true to be able to show this Muslim character, this African-American character who even though was a criminal in some sorts still had this moral compass and allegiance to Islam, which was one of the reasons he is this upstanding, righteous and loyal and trustworthy guy."
Tawfiq hopes that with the promotion of Dembe's character the show will be able to tackle some of the misconceptions of Islam and Muslim Americans. While he feels that the media is principally responsible for demonizing Muslims in this country, he still believes it can also be used as a tool to knock out those false illustrations.
"One of my torches that I'll be carrying to the grave is spreading the word about the beauty of Islam," he said.
He is now serving as a loving father to his son who is 16. "With my son, I struggled for a while thinking I could fill my father's shoes and I could do everything he did with me with him, and I found out I couldn't, and I had to create my own footsteps and footprints."
Related: OpEd: Dear Black Parents, Investing in Swimming Lessons Saves Lives
However, like his father, he is sure to teach him the value of honesty, self-worth, courage, and leadership just like his father instilled in him. "Growing up in Harlem and seeing so many people fall victim to pit-holes, whether it's drugs or crime or just not having guidance... I knew that one of the major reasons I had the success I had -- even with my father passing when I was a senior in high school -- is because of his strong leadership because of the example that he set," Tawfiq said. "In seeing that, I knew important the role of a father and especially a black father."
Unabashedly a member of #TeamLawrence and a self-proclaimed "sci-fi warrior dragon geek," Tawfiq loves to tune into and live tweet shows like "Insecure" and "Game of Thrones." Tawfiq enjoys comic books, dragons and all things GOT.
Tawfiq has made his character so captivating that viewers have been begging for a spinoff to learn more about the stoic bodyguard. "There's a lot that can be explored," he said, musing that as a former child soldier, one idea would be a storyline created around a trip back to Sudan. One thing is for sure, the possibilities for this renaissance man are limitless.
"The Blacklist" Premieres on Wednesday, September 27 at 8/7c.