At a standing room only event at the National Press Club in Washington on Tuesday, the only two Muslim members of Congress, Reps. Keith Ellison (D-Minn.) and Andre Carson (D-Ind.) spoke in detail on the casual bigotry against members of their faith during the political rise of Donald Trump.
Rep. Ellison became the first member of the Muslim faith in history to be elected to Congress in 2006. In 2008, Rep. Carson arrived after a special election to represent Indiana's 7th district following the death of his grandmother, Julia Carson, in late 2007.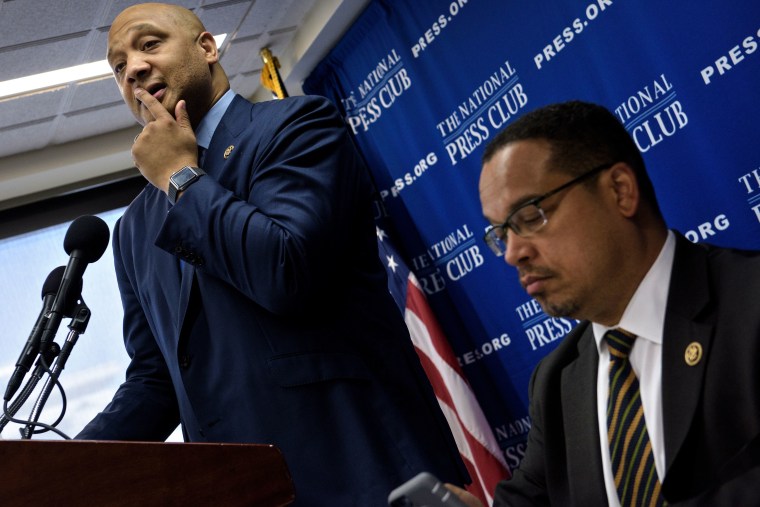 While the Congressmen have faced discrimination in their day, they say that the presidential campaign of real estate mogul Donald Trump would appear to have made the situation worse.
On December 8, 2015, Rep. Carson received a death threat to his congressional office in Washington. This came just days after Trump's campaign declared a new policy: that all Muslims be stopped from entering the U.S.
"Donald J. Trump is calling for a total and complete shutdown of Muslims entering the United States until our country's representatives can figure out what is going on," a press release posted from Trump's site stated. Five months later Trumphas not backed away from the policy.
"It's not just Trump," Rep. Ellison pointed out, saying that Newt Gingrich and Herman Cain made similar statements during the 2012 campaign. "The political season that we're in attracts candidates who will say anything to achieve electoral success," Rep. Ellison added.
"One of the scariest moments of this election was when a man named Frank Gaffney was added as a top aide to Senator Cruz," Ellison told reporters.
Gaffney is a former Reagan Administration official and founder of the Center for Security Policy. He's also been described by the Southern Poverty Law Center as "one of America's most notorious Islamophobes."
The Congressmen explained the that mainstreaming of anti-Muslim bigotry has real consequences and is antithetical to what the founding father's mandated in the First Amendment of the Constitution in the free exercise clause and the establishment clause.
"What is the fallout? Make no mistake about it these things have consequences. I remember when the ground zero faux controversy was going on, a man got into a cab asked the driver if he was a Muslim and the man began to stab," Rep. Ellison said.
Ellison is the Co-Chair of The Congressional Progressive Caucus which focuses on issues of income inequality, labor and equal pay.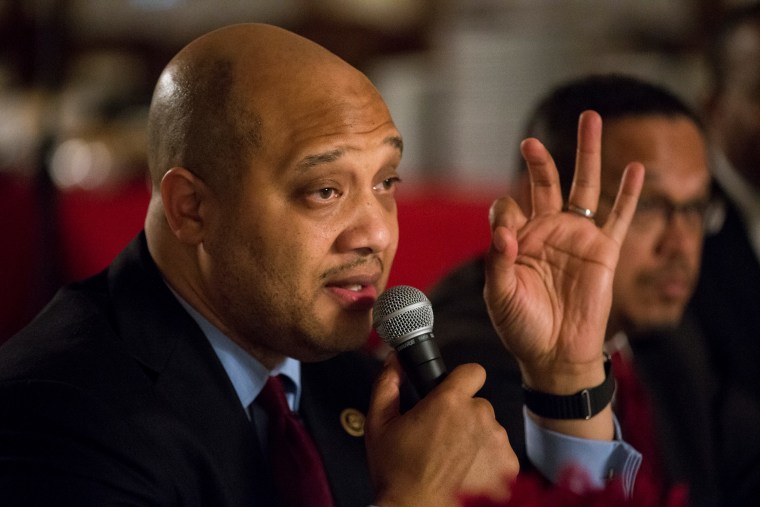 "I think it is incomplete to say he [Donald Trump] is appealing to people's bigotry. What he's really doing is appealing to people's tribalism and defining the tribe as white working class people," Rep. Ellison continued.
"He's saying that if you're in that group you're us and if you're not in that group you're out. He's doing two things and once when he starts spewing hate at Mexicans, people with disabilities, women. It's very important to talk about his unbridled misogyny. But it's a tribalistic, paternalistic impulse… that's what he's trying to do," said Rep Ellison.
RELATED: Racial and Religious Identities Collide Leaving Black Muslims Overlooked
Rep. Carson, who is a former law enforcement officer, mentioned the many members of the Muslim faith in law enforcement, public office and the U.S. military as he pointed out that one of the issues is that there is currently no organized political identity for the 8 million Muslims in America.
Like many other minority groups in America, the lack of organized advocacy has led to a lack of leverage on candidates such as Trump when they treat a group as a scapegoat for political purposes.
"I've read most of Mr. Trump's books. I've met Mr. Trump. His personal persona betrays his rhetoric which concerns me. I think the kind of Machiavellian maneuvering that we're seeing — he is speaking to a portion of our population that is disillusioned with their government. They feel like they're getting a smaller piece of the American pie," Rep. Carson said.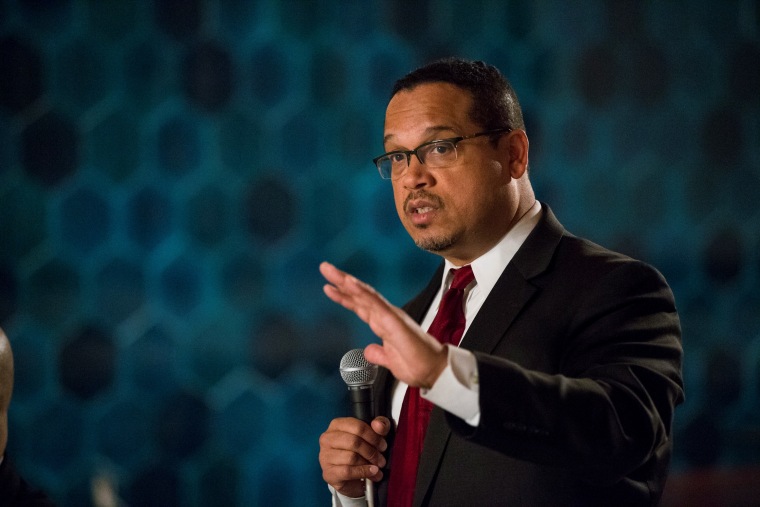 Carson pointed out that as a businessman Trump has been around the world and has done business with members of the Muslim religion.
"That saying about 'Make America Great Again' is a form of meta-messaging to a certain segment, we're talking about our white brothers and sisters, largely blue collar," Rep. Carson added.
Rep. Carson was named to the House Intelligence Committee in January 2015 by House Democratic Leader Nancy Pelosi (D-Calif.) The political right in the Twitterverse and in conservative media expressed outrage at the move. Several members of the House, namely Reps. Joe Crowley (D-NY) and Xavier Becerra (D-Calif.) pushed back and supported Carson's appointment to the Committee and against bigotry against Muslims.
Reps. Carson and Ellison have been active this 2016 presidential cycle. Yesterday Ellison, who has endorsed Sen. Bernie Sanders (I-Vt.) was named to the Democratic National Committee's platform committee. Rep. Carson, who has endorsed former Secretary of State Hillary Clinton has been on the trail for he in Indiana.