A 19-year-old Minnesota woman made history in the state's Miss USA beauty pageant over the weekend, becoming the first contestant to compete in a hijab and burkini.
Halima Aden, 19, didn't win the competition — she made the top 15 in a contest of 45 — but she still took the showing as a victory.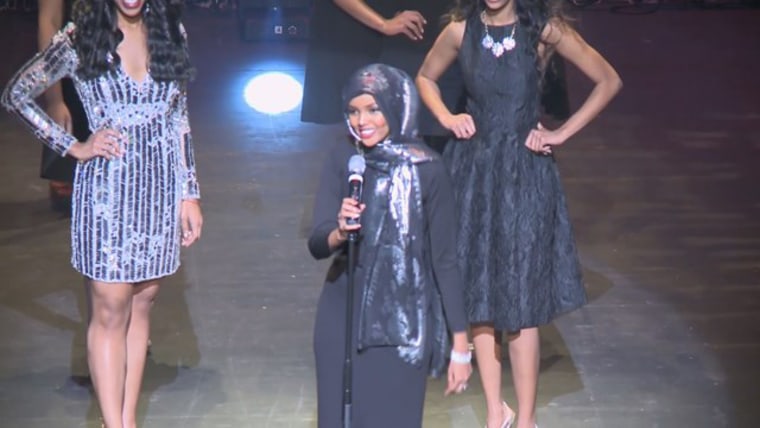 "This is a big win for us," she told NBC affiliate KARE. "I'm the first to do this, and I'm hoping to see more Muslim women wearing burkinis, being celebrated."
Aden is Somali and was born in Kenya but moved to Minnesota as a child, the station reported, adding that she made the decision to compete in traditional Muslim clothing to inspire others.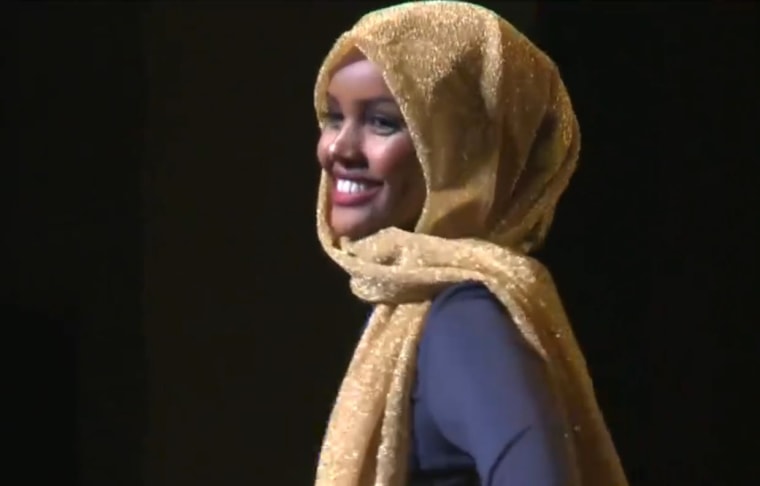 "Be who you are," she said. "It's easy to feel like you have to blend in, but it takes courage to live your life with conviction and embrace the person that you are."
The pageant's co-executive director, Denise Wallace, told the station that the message seemed to work.
"I think for Halima standing on the stage this weekend she is showing other women that they too can do that and that it's possible for them," Walllace said.