In an age where teachers must compete with a tiny screen in the palm of a pupil's hand, it's no surprise that some instructors are getting creative and using Hip-Hop as a teaching tool.
Erica Buddington, David Yancey, Michael Bonner and Kristin Chavis have all received national media attention and acclaim for dropping bars during their lessons. Their approaches are being marketed as unconventional and novel. However, the teachers we spoke to say the utilization of popular hip-hop chart toppers as pedagogical tools is inventive but not original.
"Teachers have been connecting music and education for years," David Yancey, a Middle School Social Studies teacher in Conyers, Georgia, told NBC News.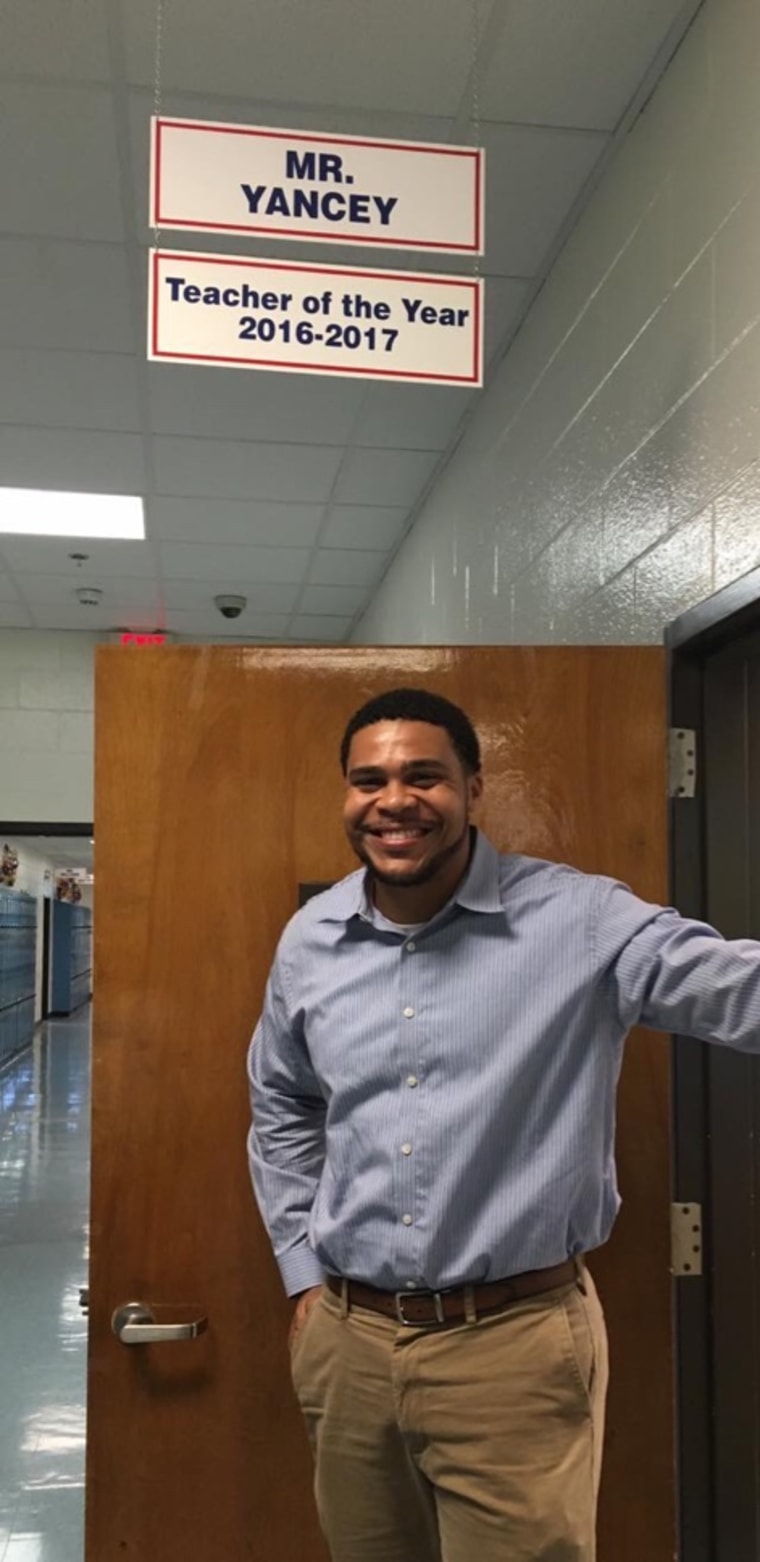 In March, news crews swarmed the small community just east of Atlanta to celebrate Yancey for using the Migos hit, "Bad and Boujee" to teach about the Civil War.
A few months prior, Ellen DeGeneres introduced us to Michael Bonner, a teacher from North Carolina who figured music could help his struggling students.
Kristin Chavis, a high school biology teacher in Shreveport, Louisiana made headlines for how she utilized the repetitive nature of rap to help students learn the class material.
Most recently, Erica Buddington, a New York City educator, made headlines for borrowing Cardi B's "Bodak Yellow" to teach geography.
Yancey is currently in his ninth year of teaching. In that amount of time he has figured out what works. "I know my kids and I know what my kids want to do," he said. "They do not want to do eight grade social studies. They want to be engaging what is on their iPhones. I'm trying to bridge that gap."
But he is cautious when agreeing that the use of music is not novel. He is concerned that if the message is framed as though the practice has been around forever, then it will deflate the good being done now.
"The critics are going to abound. They are going to say that it is not going to work for kids; that we are just placating what society is telling us," he said. "Any dynamic teacher can change the hearts and minds of the young people. An aware dynamic teacher is going to go with the ebbs and flows of their set of kids."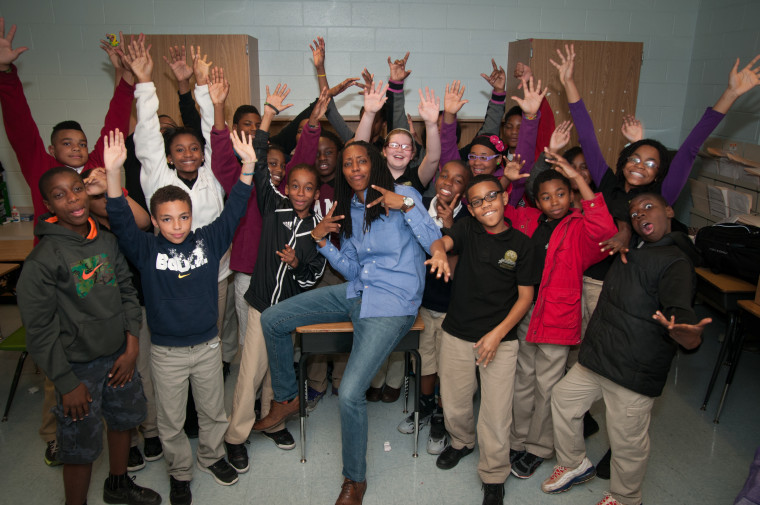 Bettina Love, associate professor of Educational Theory & Practice at the University of Georgia, told NBC News that black people have been teaching this way since…well, forever.
"This goes way back. This goes back to our ancestors who used Negro Spirituals as a means of delivering coded messaging to get out of bondage," Love said. "It is the way our ancestors taught and they called it good teaching. Black teachers used rhymes and encouraged their kids to express themselves -- to tell the stories that were important to them."
Related: Lena Waithe Soaks Up Her History-Making Emmy Win and Calls Out TV On Its Queer Problem
She is happy that teachers are receiving their recognition due. But, she is skeptical.
"I am always skeptical when popular culture thinks that we have somehow figured out how to teach our kids," she said. "This is what happens when white culture finally picks up on something that black folks have been doing for a really long time."
Love lectures extensively on the use of Hip-Hop in civic education. She believes that Hip-Hop has its place in education as a means of not simply reaching young black students, but validating them and their culture. For her, using rap to teach only scratches the surface of what students needs to learn. And it is through Hip-Hop education that young, black students become more successful because they are allowed the chance to embrace not just who they are, but how they express and what they have to say.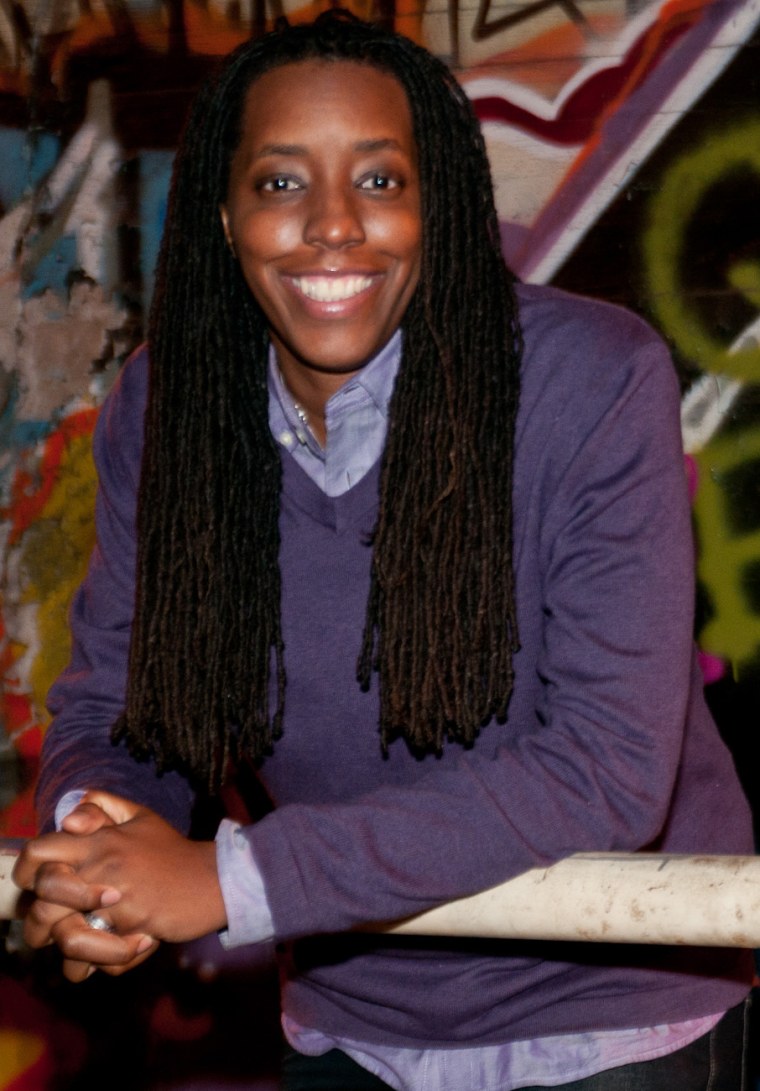 But if the teacher knows nothing about black culture, she advises that they not start with Hip-Hop as a teaching tool.
"You have to know something about black expression. You have to appreciate it and love it," she said. "There has to be some cultural matching and cultural appreciation. I tell people all the time, its not just simply bringing it into the classroom."
She also believes that not every teacher should be doing Hip-Hop education or using Hip-Hop to teach.
"We have to be very careful about how we talk about Hip-Hop education and how we marshal in something as powerful. In the wrong hands," she said, "It becomes a gimmick. It becomes useless pedagogy. It becomes, 'Oh I am doing Hip-Hop, that means I love black children. I am not racist.' No, what you are doing is, you are just appropriating."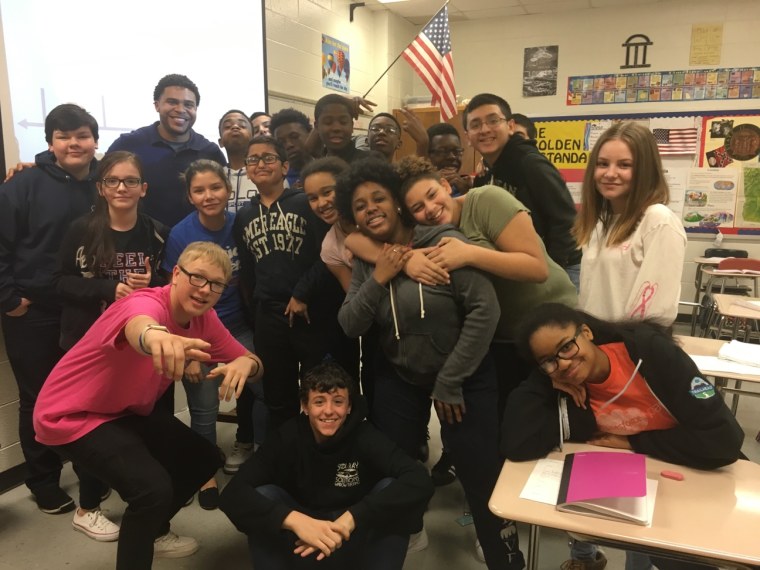 Veronica Tinsley, one of Love's doctoral students at UGA, agrees that connection is important for educating students. She said the students teachers are dealing with today are unconventional.
"Many years ago there was not a need to make sure that students were engaged due to the lack of technology," she told NBC News. "One thing that I would say that I have gained from Dr. Love is that if you are teaching something that you are passionate about, it can be felt and infused into students."
Hip-Hop in the classroom is, in some respects, an invitation, said Tinsley who also teaches in Atlanta, Georgia.
"Hip-Hop provides a way for students to interact with what they are studying in a way that is interesting and meets their interest," she said.
All in all, Yancey's use of rap is a means of triggering his students – to get them to make connections and to think like historians.
"I tell them, 'even if you don't have a teacher who is going to use raps, you can still think like a historian. You can still make logical inferences and make connections,'" he said. "It is crazy what you can do when you spark a creative mind."