Fifty years later, the scene from Selma's Bloody Sunday march still leaves a dark stain on United States history. Four months from its anniversary commemoration, the NAACP says the march for voting rights is not yet finished.
As Congress prepares to go back into session, hundreds and thousands are expected to put their feet to the pavement this summer to join the NAACP in "America's Journey for Justice" to demand federal protection of civil rights for all Americans.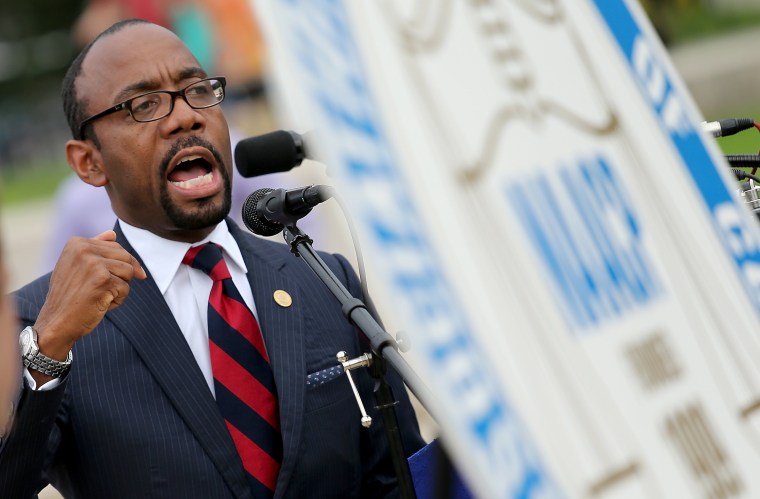 The march will kick off Saturday at the foot of the Edmund Pettus Bridge, the setting for Selma's Bloody Sunday, and will culminate in a rally at the nation's Capitol where they plan to shout: "Our lives, our votes, our jobs, our schools matter."
"This is not a joke," Quincy Bates, Southwestern Region Organizer at NAACP, said. "It's the middle of the summer. It's 100 plus degrees. We're marching for our lives, our votes, our jobs, our schools. We're demanding real policy reform and we need support from everyone in our country."
Along the journey, marchers will stop at schools and churches in Georgia, South Carolina, North Carolina and Virginia to focus on a number of issues, including education, criminal justice and voting rights. The NAACP plans to hold teach-ins.
Their ultimate goal: restore the Voting Rights Act. Two years ago, the Supreme Court overturned a key part of the 1965 law. The 5-4 ruling allowed nine states that have a history of discrimination at the polls to change voting rules without prior federal approval.
Justice Ruth Bader Ginsburg wrote a dissenting opinion. Critics say the ruling opens the gates for discrimination against minority voters. In response, members of Congress introduced a bill last year to strengthen the act.
"Fifty years ago, they gave us the right to vote and fifty years later, we're being challenged again," Bates said. "This is my turn. This is my time. They did it for me and I will be doing it for someone else."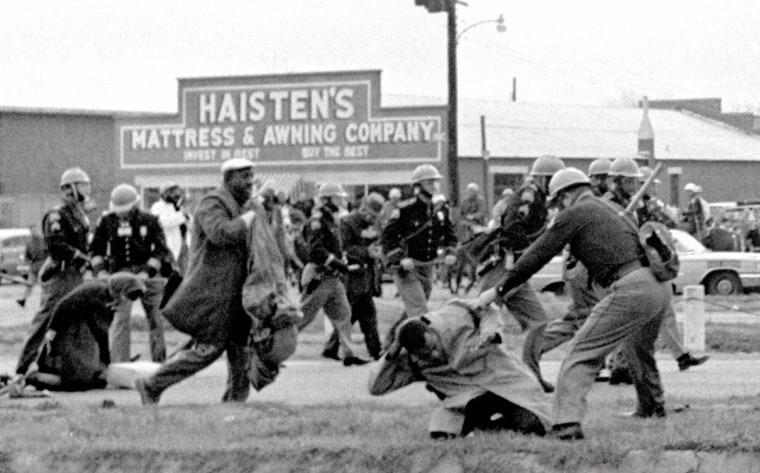 With timing on their side and a firm refusal to be ignored, marchers are focused on getting physically prepared for the 860-mile journey.
"We have been doing a lot of walking and drinking a lot of water," Bates said.
Bates will be on the ground for most of the journey. Those that will not be able to attend the march are getting involved in other ways.
Erin Gaddis, Texas NAACP Youth and College Division president and senior at Baylor University, is mobilizing youth in her state to push for the reauthorization of the Voting Rights Act and the End Racial Profiling Act.
She said millennials play an important role in shaping collective action on these issues. In her view, youth involvement and action in the march will put more political pressure where needed.
"When they see us coming together on these certain issues, it helps them to understand that this is something that we're serious about," Gaddis said. "This allows for the space for us to have some more conversations about the individuals that we don't know outside of the Mike Browns and Trayvon Martins."
With the fate of the Voting Rights Act still in question, the recent cases of police encounters in Texas and Cincinnati which led to the deaths of Sandra Bland and Sam DuBose respectively brought Bates and other people to a breaking point.
"We are being attacked," Bates said. "Our conscious has been heightened because of the different criminal injustices that we've been experiencing. It's the perfect time to let them know that we will not stand for these different injustices in our community."