The head of the NAACP Legal Defense and Educational Fund is looking for answers after she claims an Amtrak employee asked her to give up her seat on the train to accommodate someone else, on the weekend of Martin Luther King Jr. Day.
Sherrilyn Ifill garnered support on social media Friday after she tweeted about the incident, claiming a conductor asked her to move with no explanation on her train ride out of Washington D.C. to Baltimore on Friday. Although her tweet was liked by nearly 50,000 accounts and retweeted more than 11,000 times, Ifill said she didn't hear back from Amtrak until nearly a full day later.
"There are no assigned seats on this train," she said in her original tweet Friday. "The conductor has asked me to leave my seat because she has 'other people coming who she wants to give this seat.' Can you please explain?"
Ifill wrote that when she later spoke to the agent who asked her to move and the lead conductor, they said "she wanted to keep empty seats at the front," apparently contradicting what she told Ifill earlier.
"I laid out the facts and made clear that I know that it is absolutely contrary to policy and unacceptable to pick one passenger from an unassigned seat and demand she move," Ifill said in a tweet thread Friday.
Social media users were perturbed by the incident and showed support for Ifill in numerous responses, some even comparing the incident to when civil rights icon Rosa Parks was told to move to the back of the bus in 1955.
Amtrak said in a reply tweet Saturday that it attempted to reach Ifill numerous times to no avail, though the NAACP official disputed the claim. Ifill said that not only did they have access to her on Twitter, but the company had her email address for the ticket information as well as her contact information provided as a Select Executive Plus customer.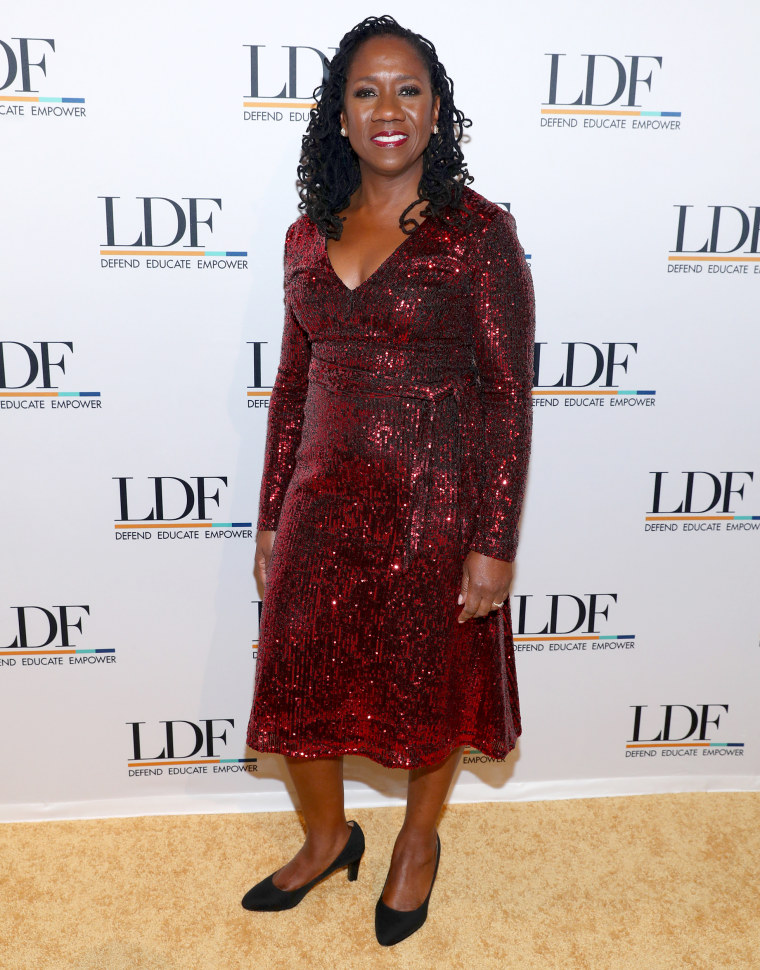 Ifill tweeted that the lack of contact was either "system failure or lack of effort." The Amtrak account then apologized to Ifill in a subsequent reply on Saturday.
"As of today, we're changing our policy about how we respond on social media to ensure we're faster and more transparent," the account said.
The company and Ifill did eventually connect in a conversation that Ifill described as respectful and apologetic. Amtrak officials promised to investigate the incident, according to Ifill's retelling of the conversation.
But she also said that the long silence from the company suggested additional problems, as the company was publicly responding to other customer complaints on Twitter the evening before she heard from them.
"Someone determined that I would not receive that courtesy," Ifill said Saturday. "That silence continued this a.m. despite the fact that from my conversations w/top officials my tweets had been read last night."
Amtrak did not immediately respond to a request for comment from NBC News.
The company was already facing scrutiny after an NPR report on Friday detailed a disability advocacy group's complaint that they were being charged $25,000 for tickets that normally cost $16 per person. Adam Ballard, who works for Access Living in Chicago, said the group required five wheelchair seats but the train to Bloomington, Illinois, only had three.
"But always in the past, no matter what kind of assortment of people and devices we had together for our group, it was never a problem to get everybody on board," Ballard told NPR.
Amtrak told NPR that the charges were part of the cost to remove existing seats as part of a recent policy update, as the company could no longer absorb the cost of reconfiguring its train cars. It also said it would work with Access Living to accommodate its group members, though it may require some people taking separate trips.
CORRECTION (Jan. 21, 2020, 4:55 p.m. ET): An earlier version of this article misstated the name of the organization Sherrilyn Ifill is president of. It is the NAACP Legal Defense and Educational Fund, not the NAACP's Legal Defense and Educational Fund. The NAACP LDF and NAACP are separate groups.