Jessica Nabongo's thirst for travel has taken her across the globe
Name a country. Nabongo says she's been there, and her vivid Instagram feed has 160,000 users who have followed along.
Jessica Nabongo's stamp-riddled passports and scores of vibrant photographs offer a glimpse of her journey to every country on Earth. On Oct. 6, Nabongo arrived at her final destination, Seychelles, and became the first black woman to document her visits to all 193 countries.
A woman of color, Nabongo stood out in countries she described as homogenous, but she said most people welcomed her with open arms.
"We are more similar than we are different," she said. "Truly, we're all human beings. That may sound very simple, but I think a lot of people have forgotten that."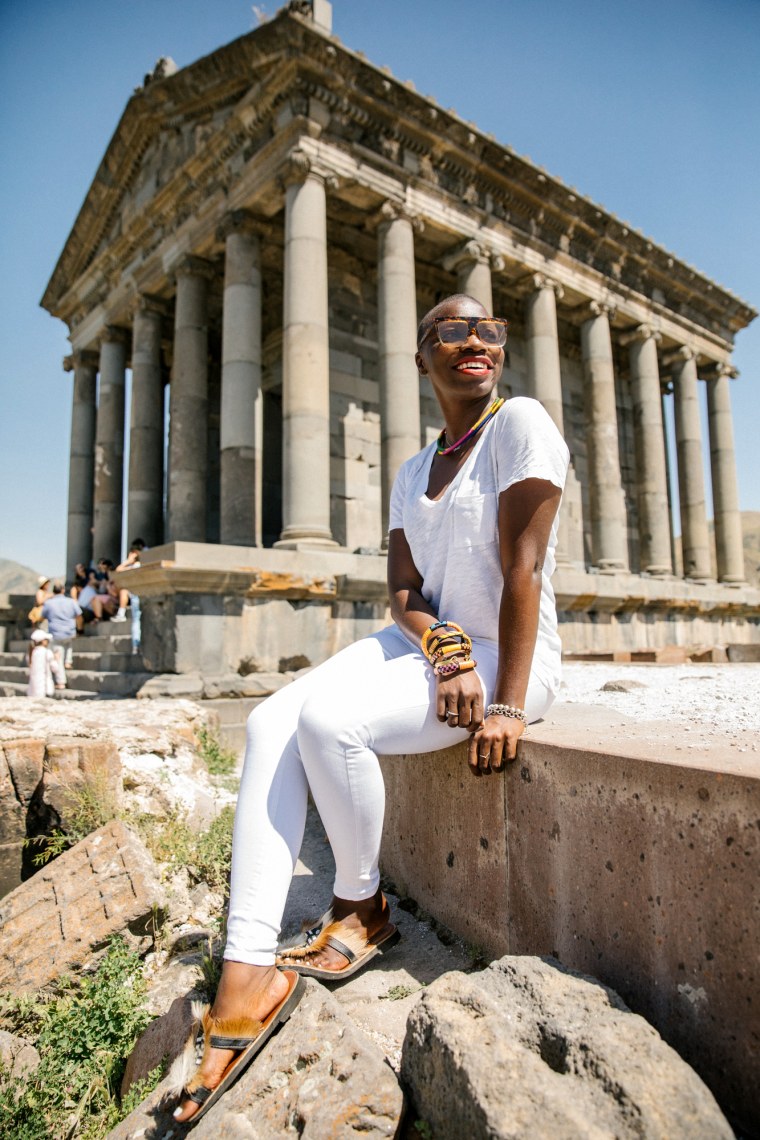 Nabongo was born in Detroit to Ugandan parents and discovered her insatiable travel bug on family vacations to destinations like Jamaica, Mexico and the Bahamas. It's stuck with her ever since.
She spent two years working at a pharmaceutical company in Michigan before her appetite for travel became too intense to ignore. This time, she packed her bags and moved to Japan to teach English.
"It was that move to Japan that opened everything up for me," she said. "I had never been to Asia, so getting on a plane where no one looks like me and landing in a place where I couldn't even make out the characters to pronounce the words was a huge culture shock."
From Japan, Nabongo went to England to study at the London School of Economics. She decided then that she wouldn't move back to the U.S. for three years — which then turned to seven. Her next job with the U.N. took her to Benin and Italy.
By the time Nabongo decided to embark on her worldwide journey in 2016, she had already been to 60 countries. Three years later, she can cross off all 193 countries from her list, in addition to two territories, Vatican City and Palestine.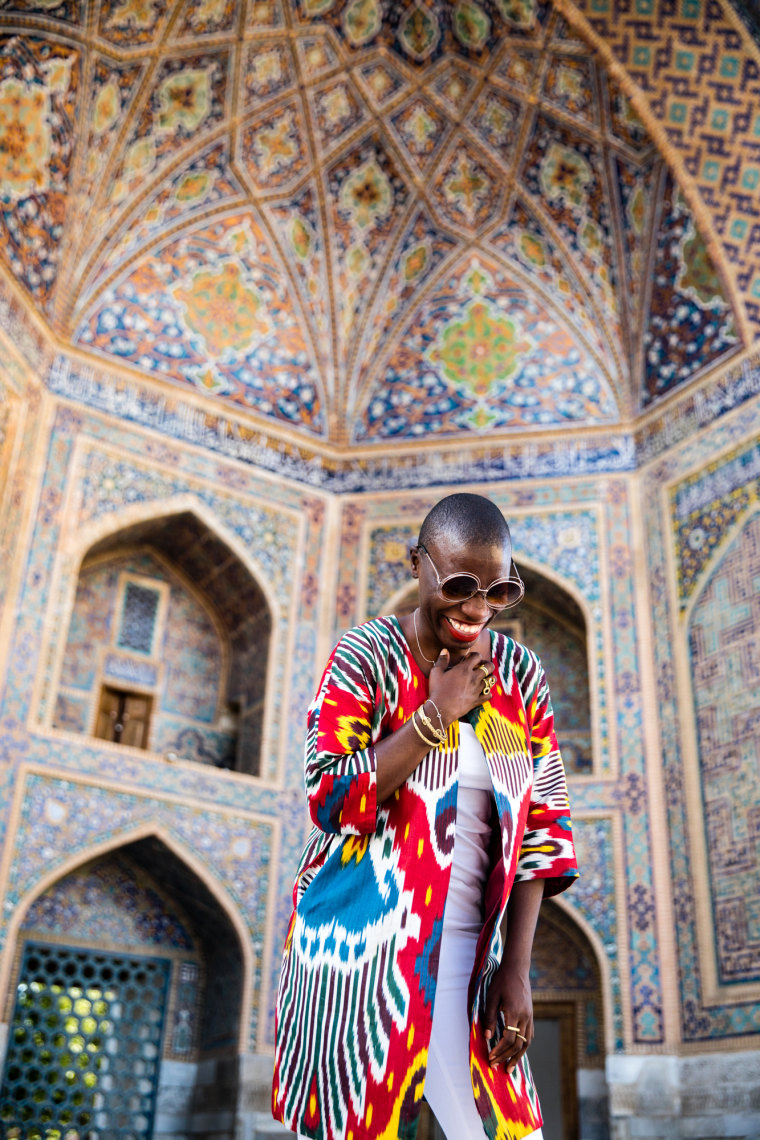 "No matter where you go in the world, even with a lack of language, you can still communicate," she said. "Who cares about national borders or economic status? We all want love and community. We all want the same things."
The vivid collage of images that fills her Instagram feed is one testament to her extensive travels and has amassed over 160,000 followers. But she said it's about more than just the photographs.
"It's about changing the narratives around a lot of black and brown countries and a lot of the negative stereotypes that we have about them," Nabongo said. "Some people travel to a place to confirm what they thought they knew about it."
Nabongo said her perspective on travel is different because she took the time to understand each culture. She sipped beers with locals in the Central African Republic, ate fresh fruit with women in Macedonia, and was welcomed into more homes than she can keep track of.
"There are very few places where I didn't feel welcomed. I've been in people's homes in Iran, Cuba, Iraq, Jordan," she said. "People are welcoming, and they're happy to have you in their country."