British actress Naomie Harris was initially hesitant to take on the character, Paula, a berating, crack-addicted mother, in Barry Jenkins' critically acclaimed feature film, "Moonlight."
"That was partly because I didn't want to portray anything other than a positive image of black women," Harris said during a roundtable press stop in Atlanta. "There was judgement in there... about addiction."
Harris, 40, is completely different from Paula; she doesn't drink, smoke or even care to consume coffee. The co-star of "Skyfall," "Spectre," "Southpaw," "Miami Vice," "28 Days Later," "Mandela: Long Walk to Freedom" and two films in the "Pirates of the Caribbean" franchise conducted a tremendous amount of research to become her troubled character.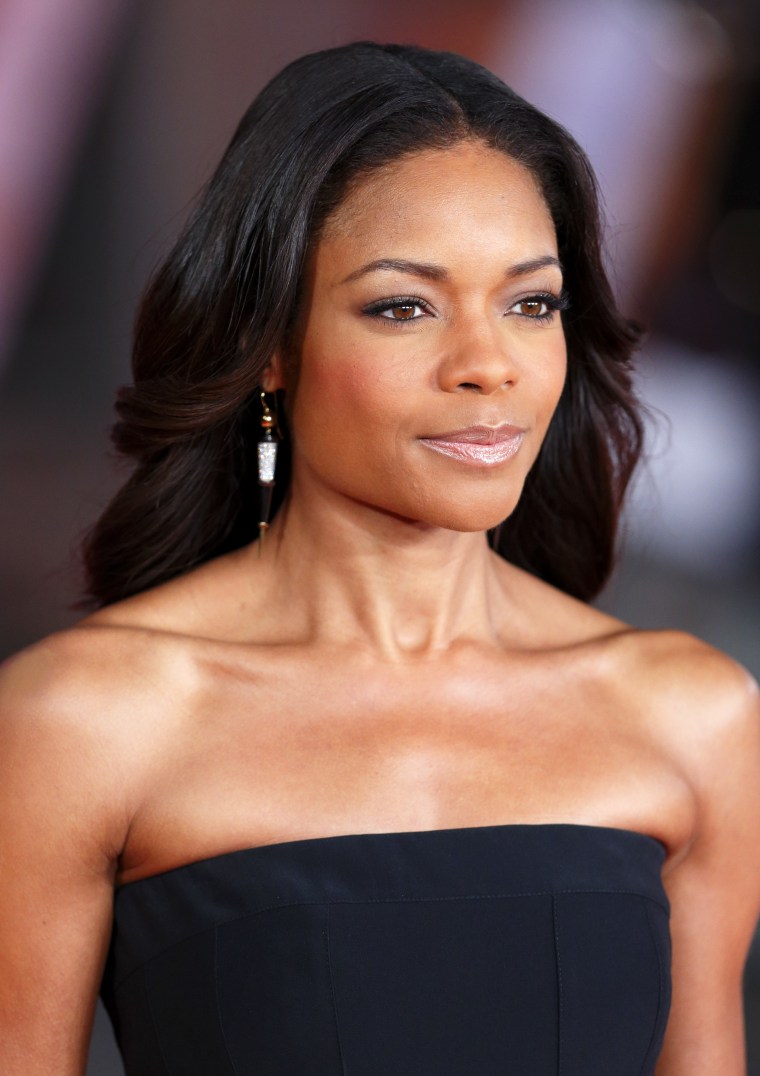 Nearly halted because of a work visa issue and her promo tour for "Spectre," a determined Harris worked closely with a voice coach via Skype to lose her delightful, ripe accent.
"Barry [Jenkins] would send me voice recordings of the kind of accent that he wanted," the diligent stage and screen actress said seated to the right of actor Trevante Rhodes, who portrays the adult version of her isolated, hypermasculine son, Chiron, "because he wanted something very specific. I just mimicked it until it became second nature to me."
RELATED: Tarell Alvin McCraney: The Man Who Lived 'Moonlight'
Harris, a graduate of Cambridge University, was only on set of the three-act, 110-minute feature three consecutive days to shoot all of her scenes. The focused daughter of television writer Lisselle Kayla didn't get to rehearse. Instead, the NAACP Image Award nominee managed her small window of time by binge watching clips on YouTube about drug addiction.
"I knew I had to hit the ground running," Harris, an Anna Scher Theatre School and Bristol Old Vic Theatre School alumna, says, "and I knew I had to know this character and her journey inside and out."
Making history as the first actress of color to play Eve Moneypenny twice in the James Bond series, Harris continues, "There was no way to shoot sequentially, so it's jumping backwards and forwards between the various ages, crack addition and rehab."
The London-born, Jamaican/Trinidadian descendant is the only actress in "Moonlight" to share scenes with all three incarnations of Chiron (Alex Hibbert, Ashton Sanders and Rhodes). As Harris discusses how stigmas surrounding racism and LGBTQ communities are viewed in the U.K. as a contrast to the U.S., the methodical starlet reprises her insights on how stepping into the role of an ashamed junkie inspires her to drop her preconceptions and prejudices about her character's flaws.
The experience, Harris says, is a "life journey:" allowing her to draw from her own emotional memories dating back to childhood. "I had compassion with her," a now introspective Harris confirms.
"I knew I had to hit the ground running, and I knew I had to know this character and her journey inside and out."
"Ultimately, it's an emotional journey getting to know a character. You have to find a way to fall in love with this person, to know what makes them tick and to know what makes them unique."
"That's a process of understanding yourself," Harris adds. "All addiction is a way of escaping pain. We are all trying to escape our pain in very different ways. You have to understand what circumstances are gonna work for you emotionally to trigger and make you get into certain states."
The preparation and time spent working on Moonlight proves rewarding for Harris. When the tear-jerking drama premiered earlier this year at Telluride Film Festival, it receives a standing ovation inside and outside of the theater. One young black female audience member starts sobbing in Harris' arms.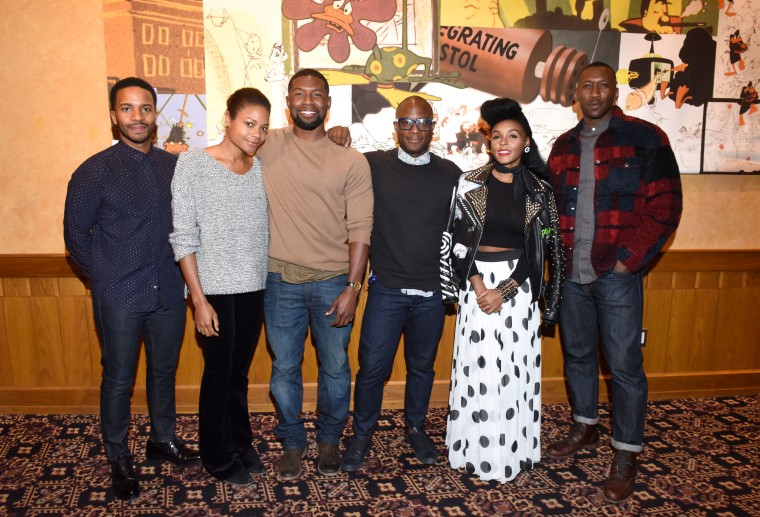 That record-breaking moment, Harris declares, is what allows her to fully understand the importance of her stepping into roles polar to her personality. "It's amazing to see how this film [Moonlight] just touches people respective of race and sexuality," Harris says.
"It's something that strips all of these labels we apply to ourselves or what society applies to us. The film speaks to people's hearts."