The "Black Panther" movie opening isn't the only black history happening this weekend. The world-renowned stock racing car franchise NASCAR is also expected to mark two historic firsts.
Brehanna Daniels, the first African-American woman tire changer to "pit" a vehicle in a national NASCAR race, will be in pit row as part of the Xfinity series. When Darrell "Bubba" Wallace, Jr. gets behind the wheel of his Richard Petty Motorsports' No. 43 Chevrolet Sunday, for the Monster Energy Cup Series Daytona 500, he'll make history too, as the first African-American to race in NASCAR's top level race since Wendell Scott broke down racial barriers in 1969. He will also make history as the first African-American full-time driver in the top series since 1971.
"This is a pinnacle weekend for our sport; to know that I will be the first African-American to do this at this level [of NASCAR] in over four decades is incredible," gushed Wallace, 24, who was born in Mobile, Alabama, but grew up mostly in Concord, North Carolina. "For it to take place during Black History Month, just makes it extra special. After 15 years of hard work, this is something that I'll look back on and say 'wow.'"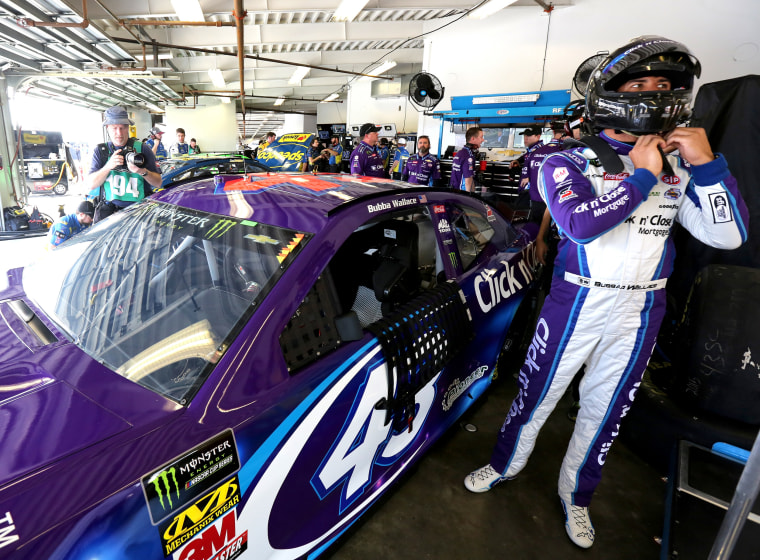 Wallace and Daniels, who is also 24, joined the prestigious NASCAR ranks via its Drive For Diversity programs, an initiative aimed at recruiting and training diverse candidates. Both say they are up for the challenge their roles present and they hope it'll help attract more people of color and women – both on and off the race course – to the sport, widely known for drawing a predominantly white, Southern male fan base.
"I'm so thankful to be a part of this program that celebrates diversity; to be in a position where other little brown girls, and all girls, can see me doing this and know that they can do anything they want in life," said Daniels, a Virginia Beach, Virginia native. "We want to change the stereotype that NASCAR is just a white, 'redneck sport.' Who wants to think of just one race? We want everyone to see, multiple races and multiples faces in NASCAR."
In a recent Tweet, Wallace warned fans that he is in the sport to stay.
"There is only 1 driver from an African-American background at the top level of our sport..I am the 1," he wrote. "You're not gonna stop hearing about 'the black driver' for years. Embrace it, accept it and enjoy the journey."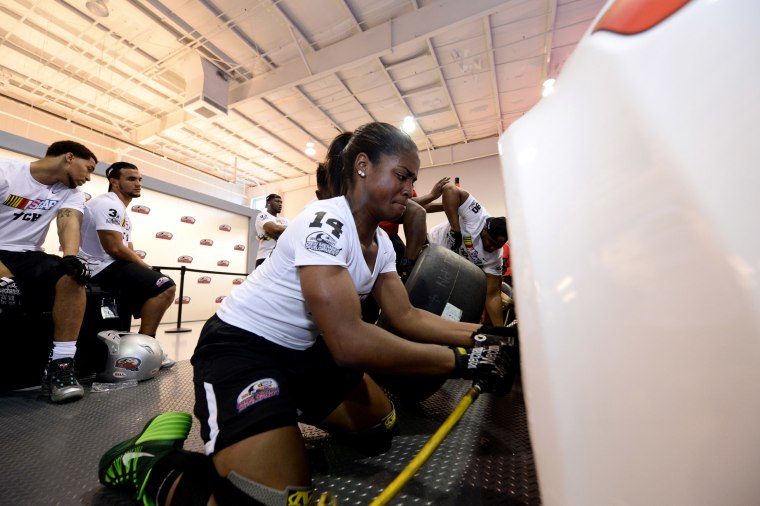 Douglas Smith, 53, of Union City, Georgia, has been a NASCAR fan for 20 years. He said he believes Wallace has a bright professional future ahead and just may be the star that can draw more black fans like him to the sport.
"It's going to take a black guy that can win; I think he's going to be the first to do it since Wendell Scott, if he's got a good team," said Smith, who also collects NASCAR memorabilia. "Everybody loves a winner. Now that I know that Darrell is driving Sunday, I'll be watching."
Wallace said he discovered his deep-seated "need for speed" while racing go-karts at the age of 9 — once he caught the stock racing bug, he never looked back. In 2010, he began competing in NASCAR's regional and developmental series and won a string of races. He hit the big leagues in October 2017 when NASCAR Hall of Famer Richard Petty announced that Wallace's stint filling in for injured driver Aric Almirola would become a full-time position in 2018.
We want to change the stereotype that NASCAR is just a white, 'redneck sport.' Who wants to think of just one race? We want everyone to see, multiple races and multiples faces in NASCAR." - Brehanna Daniels
Though optimistic about his future in the sport, Wallace admitted his road to NASCAR fame has not been paved in gold. He has faced racism, including an incident in November, when a 42-year-old Wisconsin high school golf coach targeted Wallace in racist tweets. In one post, Brent Nottestad, who ended up resigning amid backlash, described Wallace's picture with a white fan as, "like going to the zoo."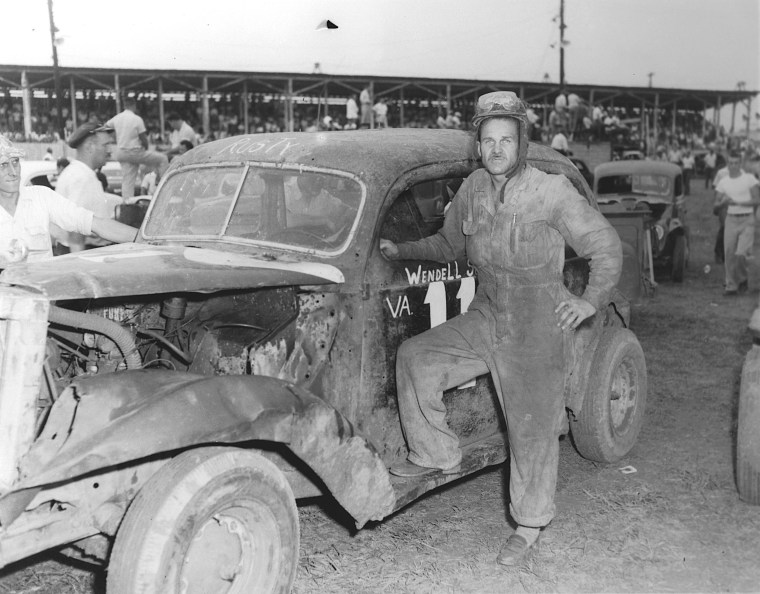 Wallace brushes it, and other discriminatory instances, off as par for the racing course. "There's always going to be haters," he said.
Daniels said she'd heard of NASCAR – but rarely followed it – when the diversity program recruited her on the campus of Norfolk State University. She'd just wrapped up her senior year playing Division I basketball and was considering a professional basketball career overseas. Ultimately, she decided to give pit row a try.
She managed to make it through the grueling training that consisted of six months of six-hour sessions, five days a week, so now, instead of a ball, her days are spent holding an "impact wrench." She also lugs around 65-pound tires that must be put on in between 11.5 and 13 seconds, while race cars whiz by at lightning speeds. Her dad needs regular assurances that his baby girl is not in harm's way on pit row. "He's always like, 'Now, Brehanna, be safe,'" she said.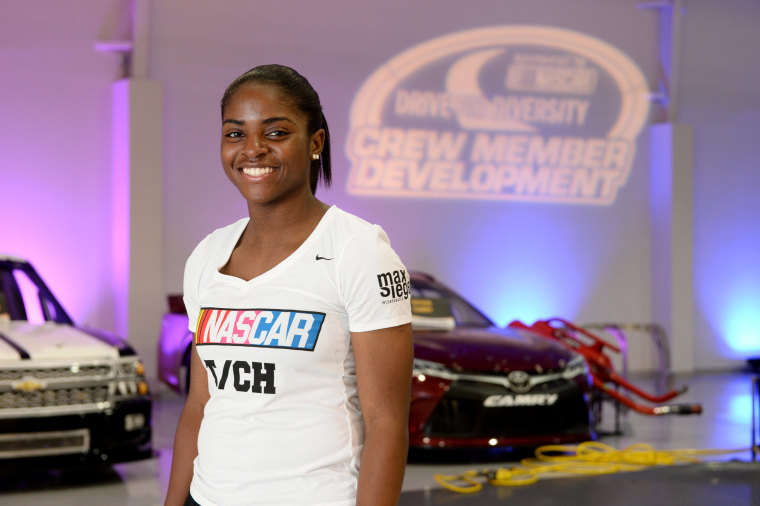 When she's not training, she loves to post quirky videos on her Instagram page and she enjoys Facetiming with her twin brother, Brehon. She intends to ride out her NASCAR career for many years, but she also dreams of becoming a professional actress one day too.
"The other night I had a dream that I was working with Michael B. Jordan; it felt so real," she said. "We were running through lines together; it was great!"