A good bassist goes together with a band like peanut butter goes with jelly.
Individuals like Charles Mingus, Robert "Kool" Bell of Kool And The Gang, Aston Barrett of The Wailers, "Flea" of Red Hot Chili Peppers, Melvin Lee Davis, James Jamerson, Bootsy Collins, Carol Kaye, Meshell Ndegeocello and a host of other bass players have been instrumental in making your favorite artists' songs pop for decades.
Philadelphia native and bass line archivist Nathan East is no different. And as we all know, good peanut butter stands out.
It's no secret that the Grammy-nominated bassist has been standing out for a long time. Not every artist is acknowledged by Congress for their musical prowess. And not every artist gets to sit in and jam with The Roots on The Tonight Show With Jimmy Fallon. Nathan East has.
"Everything in my life is humbling," East told NBCBLK.
With a catalog that dates back to the early 70s, one has to feel that sentiment. He's the founding member of the jazz quartet Fourplay. He co-wrote and played on "Easy Lover" with Phil Collins and long-time collaborator Phillip Bailey. He's also worked with musical icons like Michael Jackson and Prince.
Related: Beyoncé's Grammy Performance Proves She Doesn't Need Awards to Love Herself
East even employed Stevie Wonder to play the harmonica on one of his records. Star vocalists like Barry White, Beyonce, Dionne Warwick, Phyllis Hyman, Barbra Streisand, Anita Baker, Yolanda Adams, George Benson, and more have worked with Mr. East. A proud dad, he would probably be remiss if he didn't include his 16-year-old son Noah to that list as well.
His bio reads like a championship tale of the tape. Only you might not be familiar with the boxer, err bassist until now.
In the new year, East recently released his second solo LP entitled "Reverence." NBCBLK contributor Grant Yanney got an opportunity to converse with the famed bassist about his new album, the importance of collaboration, and what it really means to be versatile.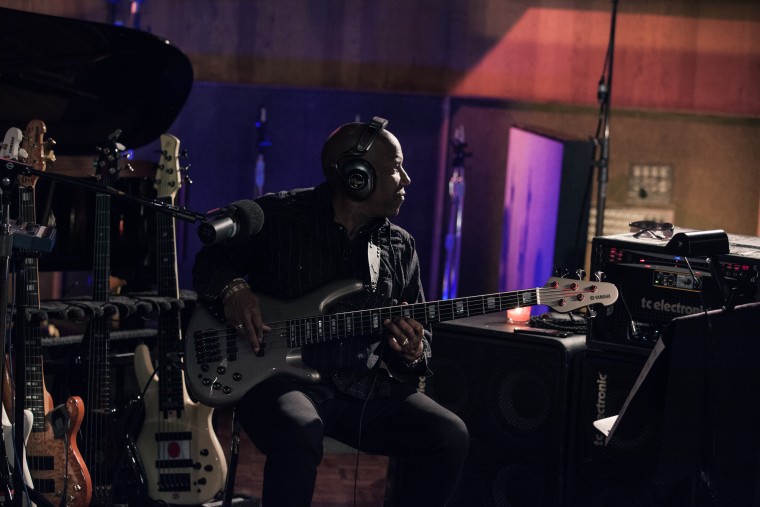 NBCBLK: How would you describe your relationship with music using sports as an analogy?
East: The first comparison is that you need a team. You can't just shoot all the time. You need to be able to pass the ball back and forth. And depending on who's open, gets to put it in. Teamwork and collaboration make the world go-round.
You've been collaborating your whole life. Coming from a bass player's perspective, what keeps you going?
I was always passionate about music. To this day, I feel so blessed that this is what I get to do for a living. I don't have a job on the side, this is how I feed my family. I've been able to meet all the people that I ever wanted to meet and collaborate with some amazing musicians. People that I revered when I was coming up.
Reverence. That leads right into my next question [chuckles]. That's a very dynamic word. It's also the title of your new album. How did "Reverence" come about? And can you tell me why this word speaks to so much of what you do?
The word came for a couple reasons. We lost so many great artists last year. Maurice White [of Earth, Wind, and Fire] passed away when I was recording. Natalie Cole. Prince. These were people that I not only revered, Maurice and Natalie -- these were dear friends. They were sorta like mentors.
Related: Sarah Vaughn Forever: Jazz Icon's Legacy Gets Stamp of Approval
I wanted to pay reverence, not only to those that we lost but also to folks who were still alive. The other thing that was going on last year was that there wasn't a lot of was reverence. [laughter] We spent a year of irreverence, so that's one of the reasons we wanted to get to that word.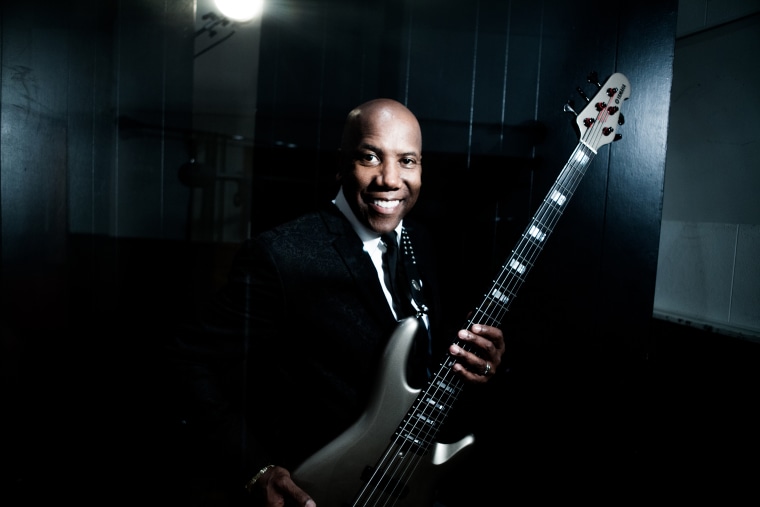 Some might say you've been fairly low key, always a contributive factor that's more behind the scenes. On this new project, your name is on it. What do you think emboldened your solo efforts?
In the bass world, you're the support. You're the foundation...steady, but in the background. And I'm cool with that. Now, our group Fourplay gave me a chance to get out there in the quartet as an artist. But still, I'm the bass player in Fourplay. One-quarter of the band. To have the responsibility of the front man is a whole different game.
Is that something that you've come to appreciate? Has it been a smooth transition for you?
Very smooth. It's actually very natural only because I've been doing the other thing for so long. Fourplay has been together for 25 years. I've been on stages with artists. It's almost like I've been getting schooled for a long time, so its very easy to pick up all the traits of the great band leaders and apply that to my own situation.
On this new album, you've been covering a lot of the greats. Was there a process in mind that helped you curate that particular sound?
It's kinda like you can have some ideas, but everything happens once you get on the floor in the studio with the guys. That's where whatever idea you had, you realize what it's going to change into. It's never exactly what you dreamt up in your head.
However, the things you get from the collaboration. The spontaneous ideas and inspirations that happen when you get a room full of geniuses contributing...it's just fantastic. And that to me, is what this album is about.