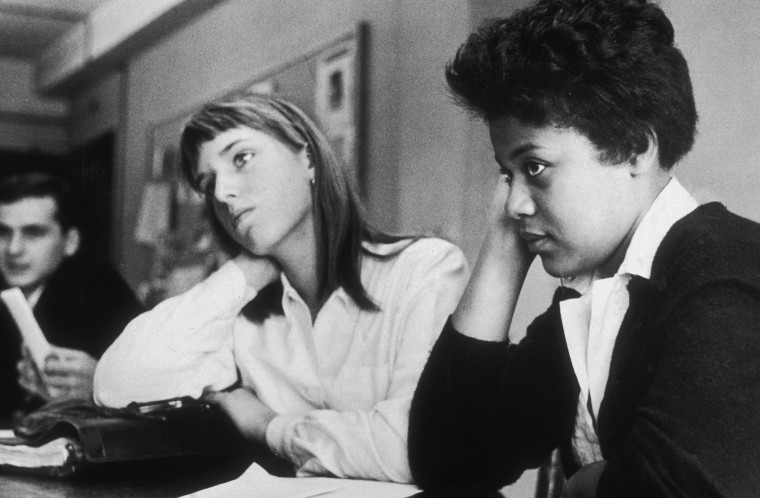 More than 20 objects tied to the desegregation of Little Rock Central High School in Arkansas during the Civil Rights Movement will be added to the Smithsonian's National Museum of American History.
The memorabilia, which includes a yearbook, photographs, a graduation dress, a personal letter from President Dwight D. Eisenhower and a notice of suspension was donated by Minnijean Brown Trickey.
"These objects tell a rich and significant American education and civil rights story," Margaret Salazar-Porzio, a curator in the museum's home and community life division said in a statement released today. "Minnijean's donation provides texture to the experience of integration and segregation in the American South."
Trickey was a member of the Little Rock Nine, a group of nine African American students who desegregated the Little Rock, Arkansas high school in 1957, three years after the U.S. Supreme Court ruled segregated schools were unconstitutional in the Brown v. Board of Education case.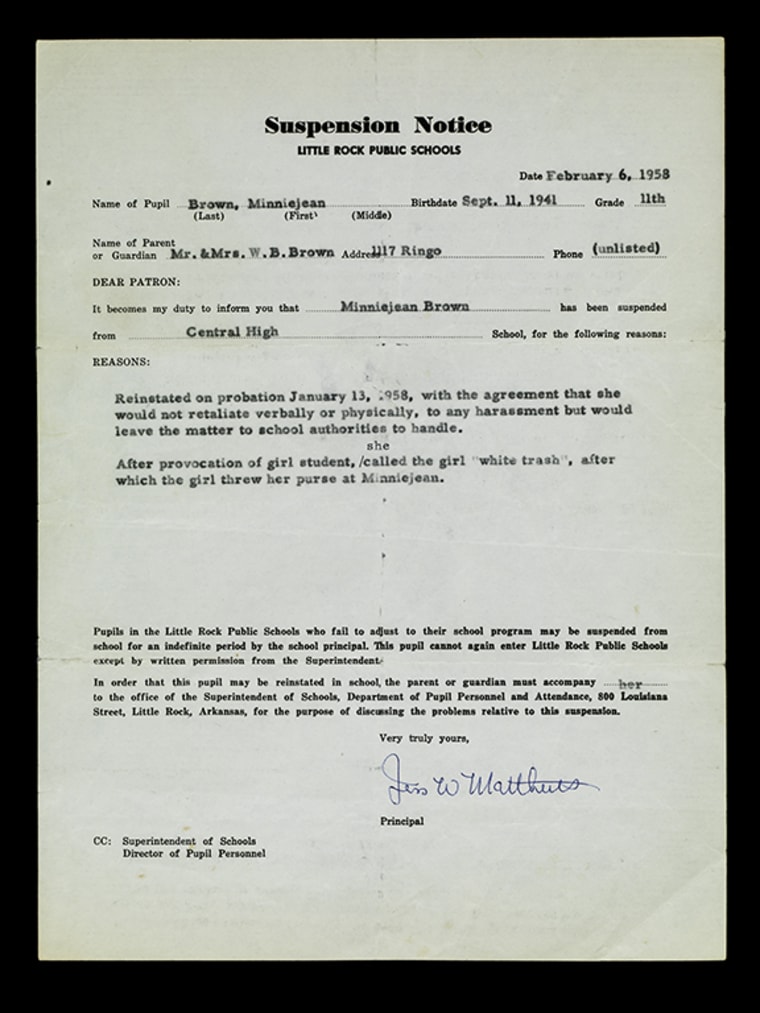 When the African American students arrived at Central High School on the first day of school in 1957, they were met by the Arkansas National Guard, who on Governor Orval Faubus' orders, prevented them from entering. Eisenhower intervened, and the students entered the school Sept. 25, three weeks after the start of the school year.
Trickey, who was was 15 years old at the time of the desegregation, has donated a letter to the museum from President Eisenhower to her parents thanking them for her integration. Her other donations included a 1958 suspension notice from Little Rock Central High School that Trickey received, her 2012 Soul of Humanity Award bestowed by the Little Rock Central High School National Historic Site, the school's 50-year commemoration program, a copy of Life magazine, and a 1958 photo, among other things.
"We are delighted to have this collection," Debbie Schaefer-Jacobs, an education Curator at the museum, told NBCBLK. "We are looking to diversify the collections as much as possible. It's a very critical story for American history and American education."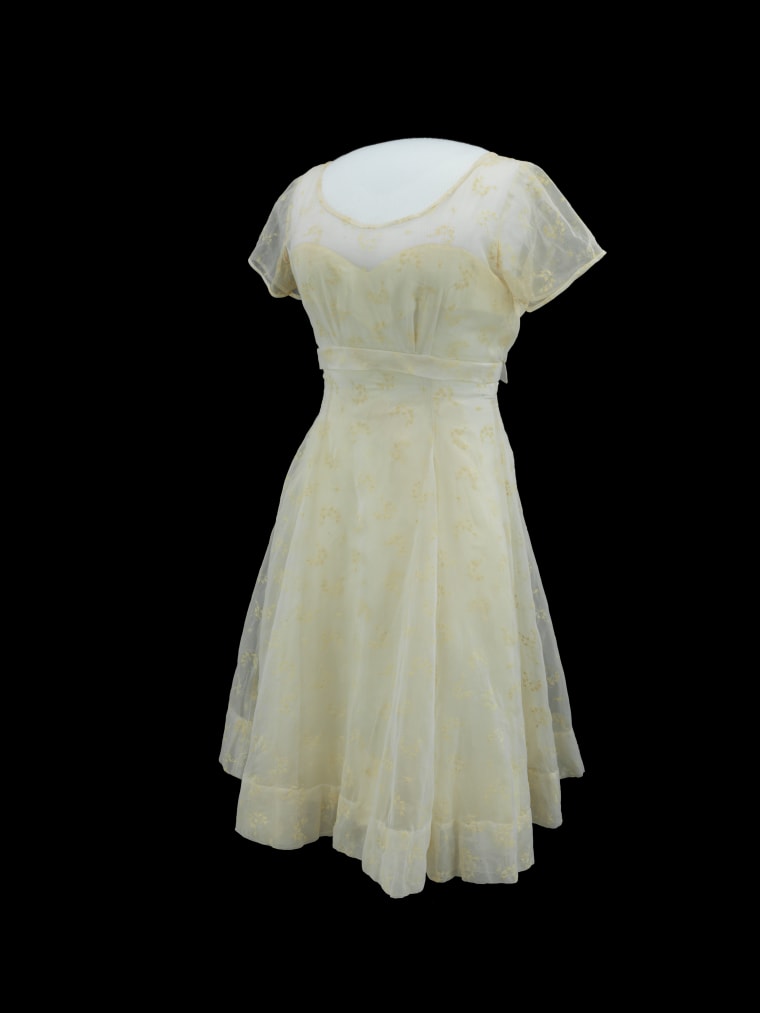 Trickey was expelled in 1958 a few months after starting at the school for what is known as "retaliating against her daily torment."
To thwart desegregation, Little Rock closed its four public high schools from 1958 to 1959 and it was a lost year for most students. Trickey moved on to complete her secondary education at the progressive New York school in Manhattan in 1959. The white dress she designed and wore to graduation, along with the accompanying New Lincoln School commencement program, were also donated.
A selection of these objects will go on view February 8 through May 8 in the museum's "American Stories" exhibition. They will join other Little Rock Nine objects in the museum's education collections, including two report cards and a certificate from Terrance Roberts, who was another of the nine students.