In a striking rebuke of justice reform legislation supported by many Democrats and Republicans in Congress and supported by President Obama and conservative advocates, the National Urban League is asking congressional leaders to delay floor action on two major criminal justice reform bills in the House and Senate.
National Urban League President Marc Morial, is requesting that Congress delay action in S. 2123, the Sentencing Reform and Corrections Act of 2015, authored by Senate Judiciary Chairman Chuck Grassley (R-IA) and H.R. 3713, the Sentencing Reform Act of 2015, authored by House Judiciary Chairman Bob Goodlatte (R-VA).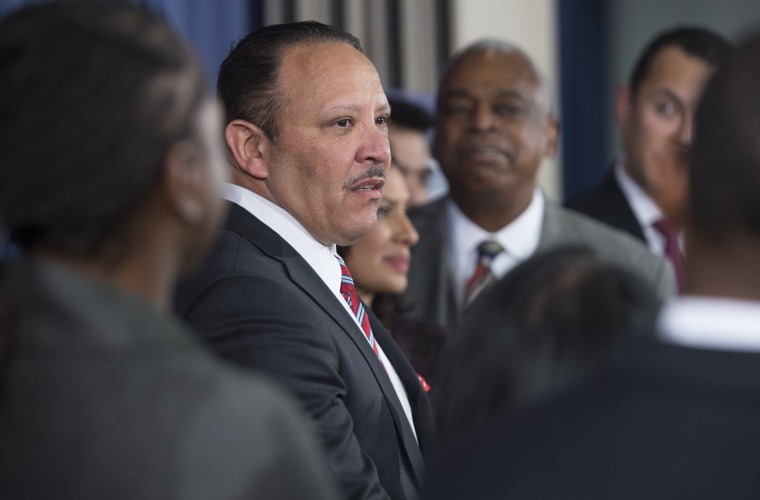 In a lengthy letter to the Chairwoman of the U.S. Sentencing Commission, Judge Patti Saris, National Urban League President Marc Morial states that the Urban League must see data on the potential impacts S. 2123 and H.R 3713 would have on Blacks and Hispanics before giving support.
"We have repeatedly shared with Senate and House leaders our key concern that a comprehensive data analysis is yet unavailable to assure us that these proposed reforms, both in sentencing and corrections, will in fact help communities of color more than adversely impact them. For this reason, the National Urban League continues to reserve its support and asks Congressional leaders to delay floor votes on H.R. 3713 and S. 2123 until this issue is addressed," Morial states in the three page letter.
The U.S. leads the world in the rate of incarceration. Blacks and Hispanics are disproportionately represented in arrests, prosecutions and length of sentences for the same crimes.
RELATED: Activist Protests Clinton at Fundraiser, Asks for Apology on Mass Incarceration
Morial goes on to, "express our grave concerns and deep disappointment with the Sentencing Commission's refusal to publicly and transparently assist Members of the House Judiciary Committee, as well as the general public, in providing the missing data, or based on the Commission's prior analyses, providing at least qualitative comments as to the likely or potential risks of each provision of the House bill (H.R.3713) on particularly African American and Hispanic individuals in the criminal justice system," Morial continued.
"Even if exact numbers were not available or could not be analyzed and disclosed in a timely manner, a qualitative analysis of the likely or potential risks to communities of color of certain provisions should—and could—have been provided by the Commission," the Urban League President added.
The National Urban League isn't the only entity attempting to learn racial impact data on S. 2123 and H.R. 3713.
In a letter dated January 27, three members of the House Judiciary Committee, Reps. Jerrold Nadler (D-NY), Cedric Richmond (D-LA) and Hakeem Jeffries (D-NY) expressed "concern" that they "did not know the full impact of the bill's many provisions" and asked the U.S. Sentencing Commission for "data driven analysis" on the "numerical and demographic impact of each provision of the bill."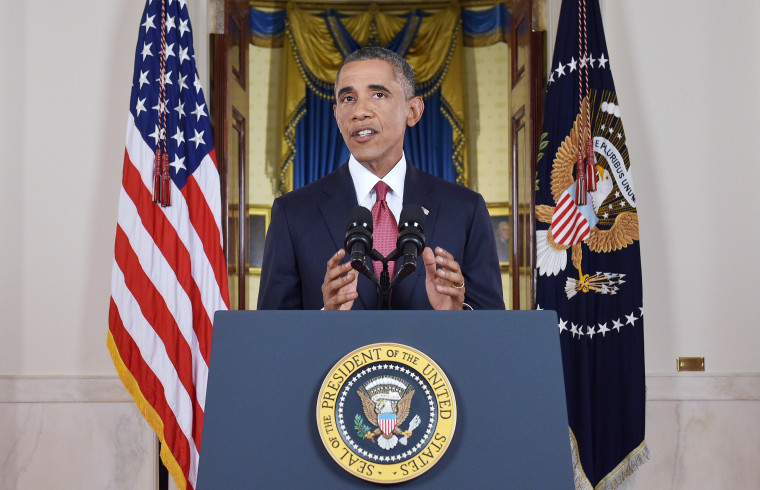 The members mentioned the need to look how each piece of legislation would "due to the disproportionate impact they have on Black and Latino offenders."
A letter from the U.S. Sentencing Commission sent to Rep. Nadler dated February 26, provided no answer to the request for the data.
During the time President Obama has been in office it is unusual for a major civil rights organization to even question legislation the White House supports. It has been widely reported that President Obama is hoping to sign justice reform legislation before the leaves office in ten months. Whether Senate Majority Leader Mitch McConnell (R-KY) will move S.2123 forward is unknown.
RELATED: #31Days of Feminism: Miss Major Griffin-Gracy
On March 23, House Speaker Paul Ryan (R-WI) delivered a speech on "The State of American Politics" and expressed regret for supporting "tough on crime" justice policies in the 90s and said criminal-justice reform bills would be brought to the House floor soon. Speaker Ryan did not specify timing or specifically which bill or exact timing.
During the first week in February, President Obama met privately with House and Senate Judiciary Chairmen Goodlatte and Grassley (R-IA) on the state of play in each chamber for the leading justice reform bills.
It's unclear which bill may move first. Congress returns from Easter recess next week.