NBA star Rajon Rondo, 29, spent Tuesday night serving a one-game suspension, as his Sacramento Kings took on the Houston Rockets. The league forced Rondo to take the night off after he used homophobic slurs towards referee Bill Kennedy during a December 3 game.
Kennedy had just ejected Rondo with two consecutive technical fouls during the Kings loss to the Boston Celtics in Mexico City. That's when the unhappy point guard let rip a slur-filled tirade, shortly before being escorted off the court by team security. Referee Bill Kennedy has since come out as gay.
Rondo received criticism not only for his comments, but also for fumbling his initial apology. On Monday, he did not speak to reporters. Instead, he sent out two tweets:
These tweets created another problem for the four-time All-Star as one keen-eyed reporter noticed the similarities between them and an apology Kobe Bryant issued after a similar incident back in 2011.
Rondo tried again on Tuesday with a more formal apology:
"Yesterday, I said that my words toward Bill Kennedy were unacceptable and did not reflect my feelings toward the LGBT community. Some have interpreted my comments as a non-apology. I want to be clear, from the bottom of my heart that I am truly sorry for what I said to Bill. There is no place on or off the court for language that disrespects anyone's sexual orientation. That is not who I am or what I believe and I will strive every day to be a better person."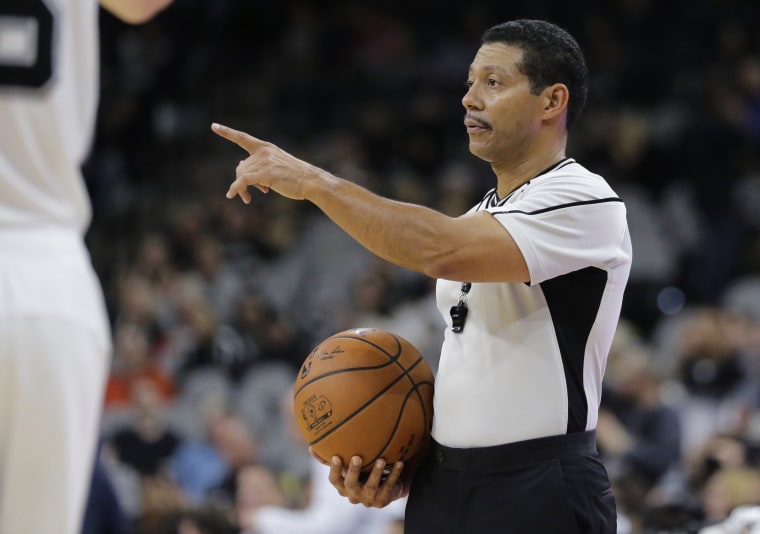 Meanwhile, Kennedy has received support from around the league.
"I wholeheartedly support Bill's decision to live his life proudly and openly," Commissioner Adam Silver told Yahoo Sports in a statement. "Throughout his 18-year career with the league, Bill has excelled as a referee because of his passion, dedication and courage. Those qualities will continue to serve him well both as a game official and as a positive influence for others. While our league has made great progress, our work continues to ensure that everyone is treated with respect and dignity."