A day after the arrests of father and son Gregory and Travis McMichael in the killing of Ahmaud Arbery in Georgia, the head of a state law-enforcement agency said a neighbor who recorded a video of the shooting is also being investigated.
Arbery, who would have turned 26 on Friday, was shot to death on Feb. 23 in Brunswick, a coastal city about midway between Savannah and Jacksonville, Florida, after being chased by Gregory McMichael, 64, and Travis, 34, in their pickup truck.
Arbery's family says he was out jogging, while the McMichaels have claimed they thought he was a burglar, according to the Glynn County police report. The McMichaels armed themselves because they believed Arbery might have a gun, the police report said.
The Georgia Bureau of Investigation announced the McMichaels were arrested on Thursday on charges of felony murder and aggravated assault.
The agency's director, Vic Reynolds, said at a news conference Friday that the neighbor, William Bryan, is also being investigated.
"We're going to go wherever the evidence takes us," Reynolds said. "Let's say, hypothetically, if we believe tomorrow or in a week or three weeks there's probable cause for an arrest, then we'll do it. If we don't believe there is, then we won't."
He added that the video is a "very important piece of evidence."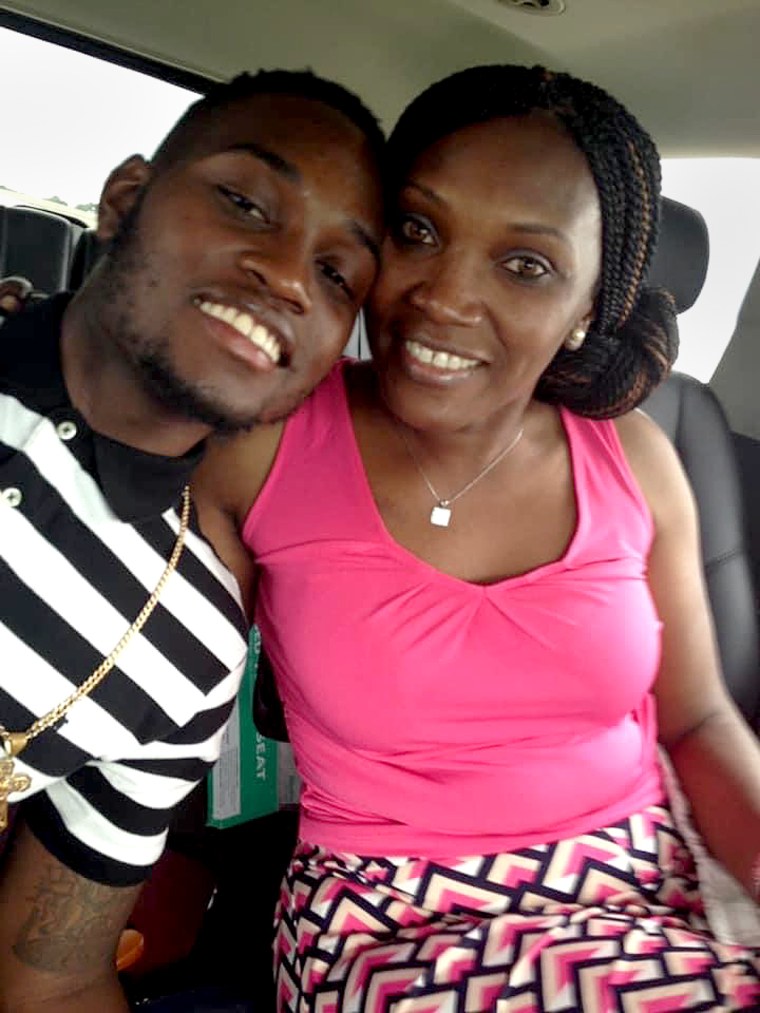 Asked about the possibility that the McMichaels could be prosecuted for a hate crime, Reynolds noted that Georgia is one of few states without a hate-crime law. South Carolina, Arkansas and Wyoming also have no such laws, according to a U.S. Justice Department website.
Arbery is black, and the McMichaels are white. It's not immediately clear if the McMichaels have obtained attorneys.
In the video of the shooting released by Lee Merritt, an attorney for Arbery's family, Arbery is seen running down a road as a white pickup truck is stopped in front of him. Arbery runs around the vehicle, and a shot is fired. The video then shows Arbery and another man appearing to tussle as two more shots are fired.
NBC News does not know what occurred before the events shown in the video.
Gregory McMichael armed himself with a .357 Magnum and his son grabbed a shotgun after Gregory saw Arbery "hauling ass" down the street, the police report said. The older McMichael told police that he thought Arbery was a burglar who had been recently targeting the neighborhood.
The two McMichaels jumped into their pickup truck and, along with Bryan, chased after Arbery.
The GBI said in a press release that Travis McMichael shot and killed Arbery.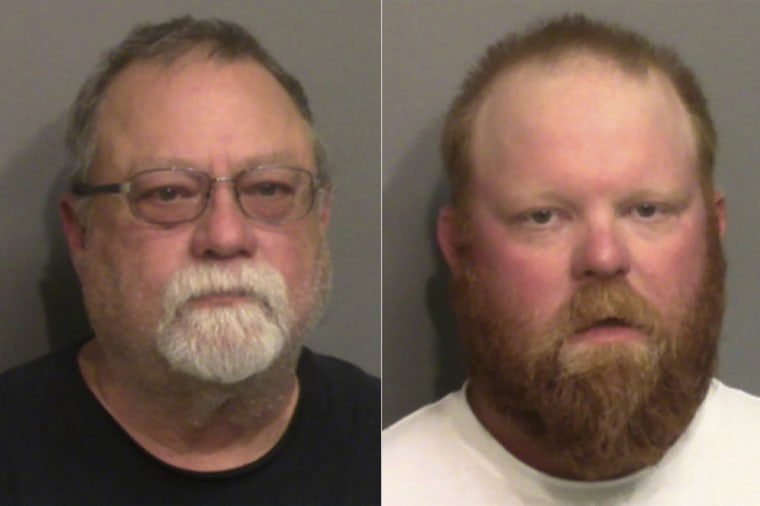 The police report did not specifically say whether Arbery was armed, but Merritt has said the victim did not have a weapon.
George Barnhill, one of the prosecutors who first handled the case, defended the actions of the McMichaels and Bryan. In a letter to the Glynn County Police Department, Barnhill said that the three had "solid first hand probable cause" to chase Arbery, a "burglary suspect," and stop him.
"It appears their intent was to stop and hold this criminal suspect until law enforcement arrived," he wrote.
Barnhill also noted that he watched the video of the shooting and said Travis McMichael "was allowed to use deadly force to protect himself" under state law because Arbery had initiated the fight and grabbed the shotgun.
The Georgia NAACP is calling for Barnhill's resignation.
"There's no justification for why he's dead," the state chapter's president, James Woodall, said of Arbery at a news conference on Friday. "There's no justification for the district attorney not to immediately issue an arrest."
The case was eventually handed over to District Attorney Thomas Durden in Liberty County after Barnhill and another prosecutor recused themselves because of potential conflicts of interest. Gregory McMichael is a retired investigator for the local prosecutor in Brunswick.
After taking the case, Durden asked that the GBI begin an inquiry Tuesday, and the bureau's Kingsland office started an investigation Wednesday.