A neighbor of the father and son arrested in the shooting of Ahmaud Arbery has fully cooperated with the investigation and is simply "a witness to the tragic shooting," his lawyer said.
Attorney Kevin Gough told the "TODAY" show that his client, William "Roddie" Bryan, was in his yard in Brunswick, Georgia, on Feb. 23 when he saw Arbery running, followed by a white pickup truck.
Gregory McMichael, 64, and his son, Travis McMichael, 34, were in the truck chasing Arbery because they thought he was a burglary suspect, a Glynn County police report said.
The father and son were arrested Thursday and face charges of felony murder and aggravated assault. The men contend that Travis shot Arbery after Arbery attacked him and grabbed his gun, the police report said.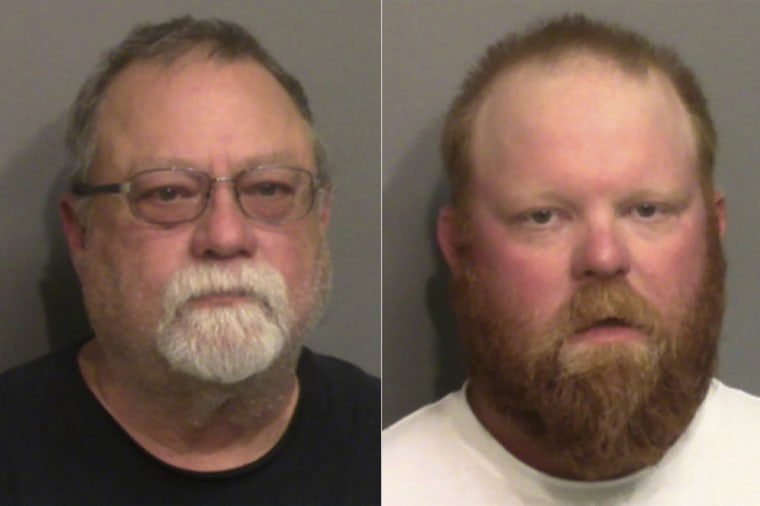 Gough said that Bryan got into his car and followed because he wanted to get a photo of Arbery.
"There had been a number of crimes in the neighborhood, and he didn't recognize him and a vehicle that he did recognize was following him," the attorney said.
In a press release, Gough said Bryan has fully cooperated with law enforcement since the beginning of the investigation and showed the video he recorded to a Glynn County police officer.
He said Bryan "voluntarily went to the Glynn County Police Department where he answered all the questions they had for him, without a lawyer, during a lengthy interview."
Gough said Bryan allowed police to search his cellphone and was under the impression that officers had made a copy of everything they needed. Bryan was unaware he was being investigated until the Georgia Bureau of Investigation announced it Friday, Gough said.
GBI Director Vic Reynolds said at a news conference that investigators were looking into anyone who may possibly be connected to Arbery's death, including Bryan.
"We're going to go wherever the evidence takes us," Reyolds said.
Gough said Bryan and his family have received threats, and he wants the GBI to review the materials they have in their possession and clear his client's name.
"Roddie is a family man, NASCAR fan, and enjoys rock 'n' roll," the attorney said. "He is not now, and never has been, a vigilante."
Arbery, who would have turned 26 on Friday, was shot to death on Feb. 23 in Brunswick, a coastal city about midway between Savannah and Jacksonville, Florida.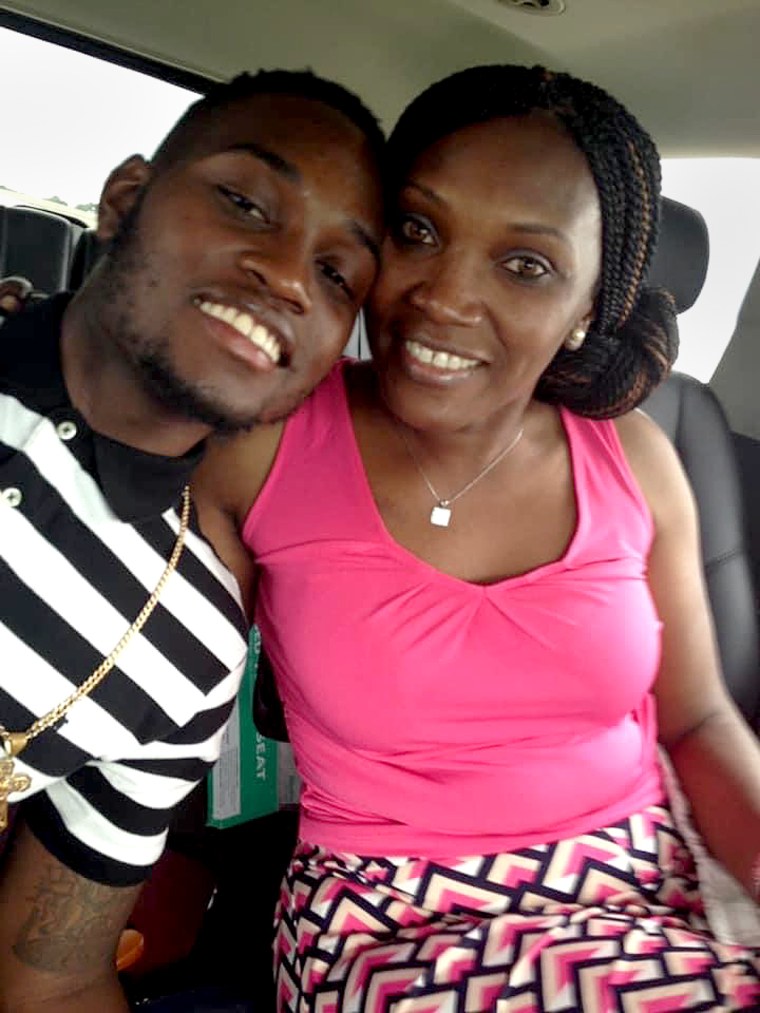 In the video of the shooting, he is seen running down a road as a white pickup truck is stopped in front of him. Arbery runs around the vehicle, and a shot is fired. The video then shows Arbery and another man appearing to tussle as two more shots are fired.
NBC News does not know what occurred before the events shown in the video.
Gregory McMichael had armed himself with a .357 Magnum and his son had grabbed a shotgun after Gregory saw Arbery "hauling ass" down the street, the police report said. The McMichaels told police they armed themselves because thought Arbery might have been armed.
The police report did not specifically say whether Arbery was armed, but a lawyer for his family has said the victim did not have a weapon.
George Barnhill, one of the prosecutors who first handled the case, found the actions of the McMichaels and Bryan to be justified
In a letter to the Glynn County Police Department, Barnhill said that the three had "solid first hand probable cause" to chase Arbery, a "burglary suspect," and stop him.
"It appears their intent was to stop and hold this criminal suspect until law enforcement arrived," he wrote.
He also noted that he watched the video and said Travis McMichael "was allowed to use deadly force to protect himself" under state law because Arbery had initiated the fight and grabbed the shotgun.
Barnhill and another prosecutor later recused themselves from the case because of potential conflicts of interest. Gregory McMichael is a retired investigator for the local prosecutor's office. The case is being handled by an outside district attorney, Thomas Durden in Liberty County, who asked the GBI this week to investigate the matter, resulting in Thursday's arrests and charges.