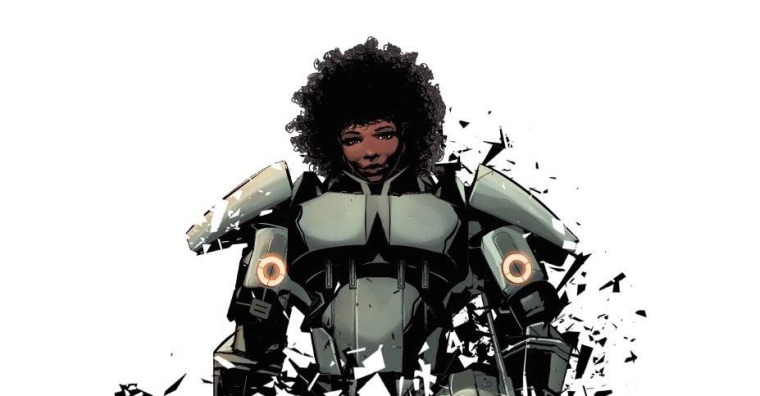 The new Iron Man is a black woman and she will descend upon the Marvel Universe this fall.
Riri Williams, a 15-year-old black girl, with a fierce 'fro, will assume The Golden Avenger mantle from Tony Stark as a result of the events that transpired in Marvel's "Civil War II."
Riri Williams is a child prodigy who attends MIT, and reverse engineers Iron Man armor from the confines of her dorm. Tony Stark becomes aware of Riri after she takes this armor for a test drive and he seeks her out immediately.
"Iron Man" writer and creator Brian Michael Bendis received inspiration for Riri Williams while working on a Chicago TV show. He was moved by redemption stories of youth overcoming their environment to succeed at the highest level.
RELATED: Ta-Nehisi Coates Begins Run as Writer of 'Black Panther'
"This story of this brilliant, young woman whose life was marred by tragedy that could have easily ended her life—just random street violence—and went off to college was very inspiring to me. I thought that was the most modern version of a superhero or superheroine story I had ever heard. And I sat with it for awhile until I had the right character and the right place," Bendis told Time.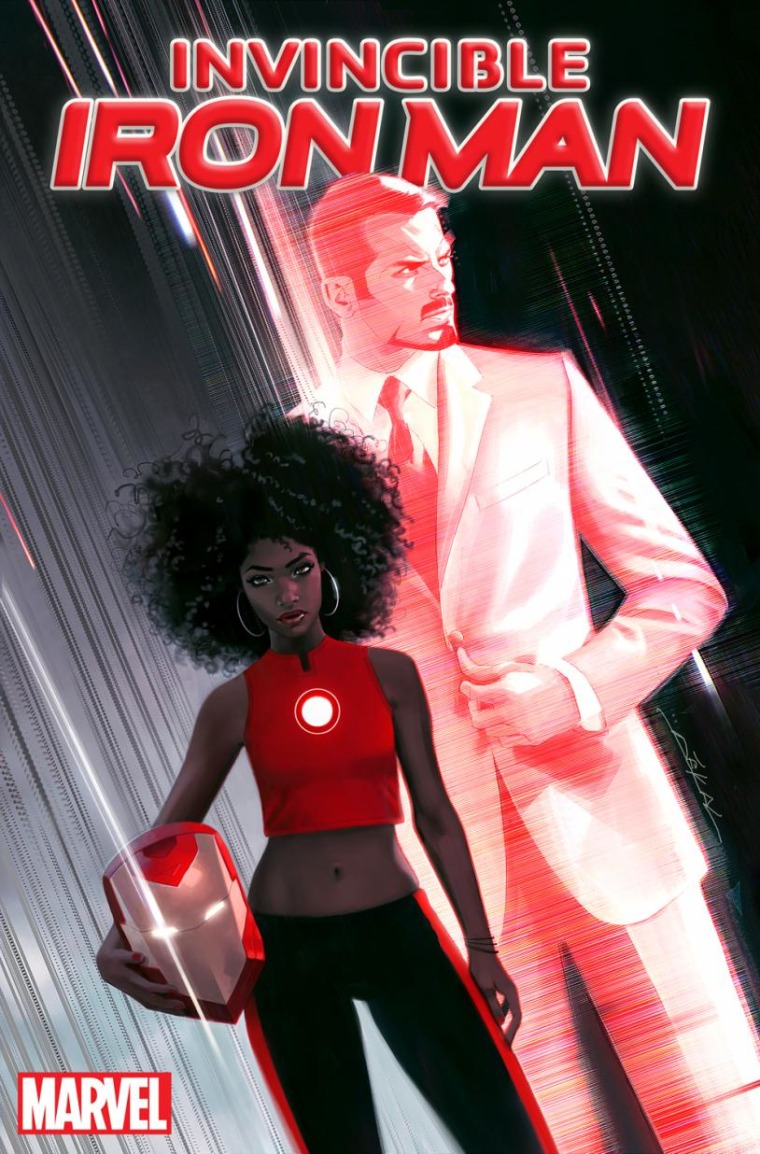 "As we've been slowly and hopefully very organically adding all these new characters to the Marvel Universe, it just seemed that sort of violence inspiring a young hero to rise up and act, and using her science acumen, her natural born abilities that are still raw but so ahead of where even Tony Stark was at that age, was very exciting to me."
Bendis stresses that while a new Iron Man doesn't necessarily mean the end of Tony Stark (you'll have to read Civil War II to find that out), Riri's origin and motivation will blaze a brand new trail for the series.
RELATED: African Storytelling Meets Comic Books With These New Superheroes
Riri Williams and her ascension to Iron Man (she will figure out the name eventually) comes on the heels of some controversy around the death of Col. James "Rhodey" Rhodes a.k.a. War Machine in Civil War II. While many fans hate to see characters of color taken off the board, Bendis believes that the constant "organic" creation of characters will benefit Marvel and the stories they produce.
"Talking to any of the older creators, it's the thing they said they wish they'd done more of—reflecting the world around them. It just wasn't where the world was at that time. Now, when you have a young woman come up to you at a signing and say how happy she is to be represented in his universe, you know you're moving in the right direction."

Comic Book fans around the world are excited as a new Iron Man will be coming soon, though many advocates of more diverse comics still call for a need to diversify writers and illustrators. While some fans celebrated, many also took to Twitter to make the point that characters of color should be written and drawn by people of color.