"All American Boys" is a new book inspired by the national firestorm over police brutality.
It tells the story of Rashad Butler and Quinn Collins, two kids in high school, one black and one white, whose lives are forever changed by an act of extreme police brutality. Rashad wakes up in a hospital and it's Quinn who sees how he got there.
The book was co-written by Jason Reynolds and Brendan Kiely, two friends and writers who were watching the national narrative of racially charged police incidents unfold over the last couple years.
"The Mike Brown case, that was the final straw," Reynolds told NBCBLK.
Kiely approached Reynolds and they agreed that they needed to create their own response to an important moment of history that affected and so they created a work that contributes to the conversation about social justice and diversity in Young Adult literature.
This fall, Reynolds and Kiely traveled to 15 cities — from Dallas to Milwaukee to St. Louis — and spoke with hundreds of teens and adults in schools, libraries, and bookstores.
The territory ranged racially and socio-economically, from a nearly all-black school in Southeast Washington D.C., to a wealthy white suburb in Philadelphia. The response has been positive and affirming: this is a book that is needed right now.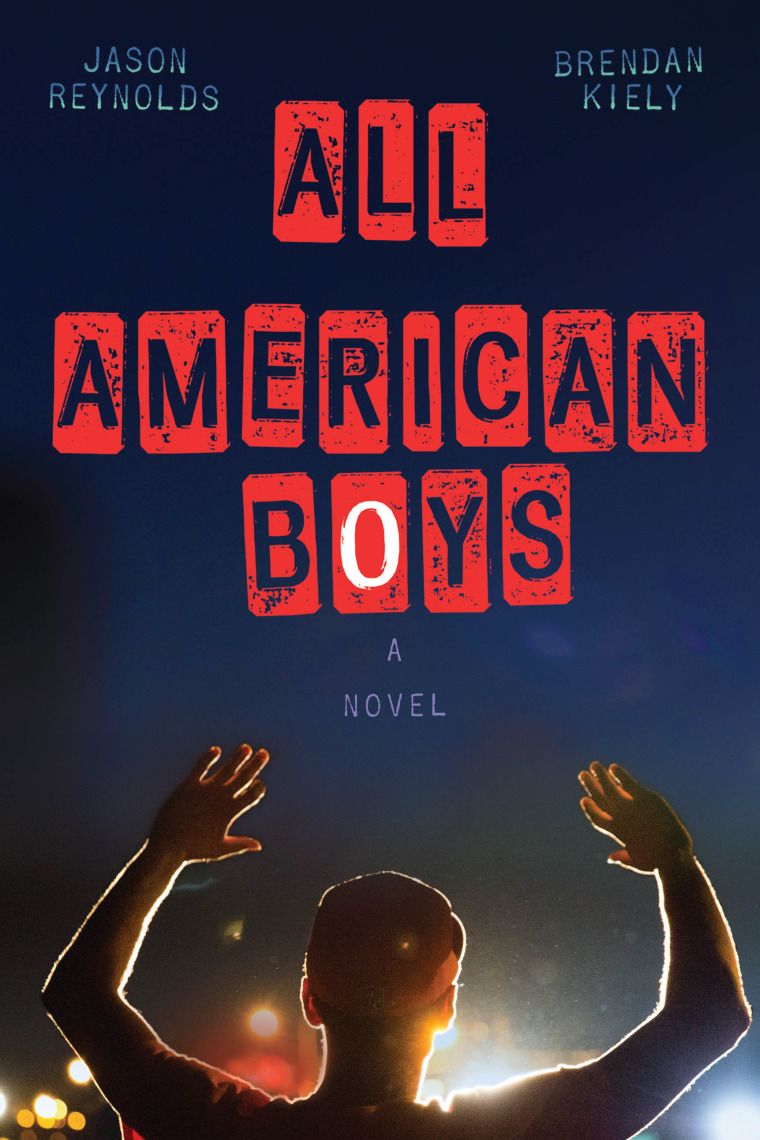 Kiely was struck by the similarities of the questions, no matter what school:
Will racism ever end?
Why are more young people of color affected by police brutality?
What can I do to help?
The authors were grateful to have the chance to work with the students and open up what could typically be considered an awkward or uncomfortable dialogue by some standards.
"These questions speak to the very reason we are going to these schools," said Kiely. "We know young people all around the country want to talk about this, they are looking for a tool and a framework to help them understand the injustice, and a language and an example of a way to push forward and deal with this ugly reality."
The purpose of the book was always central to their process: to give young people a tool for talking about these difficult but absolutely vital conversations.
Reynolds was most surprised at the fact that no matter where they went the answers to these two questions were always the same:
How many of you have seen on the news and/or the Internet the incidents of police brutality?
100 percent of the students would raise their hands.
How many of you have talked about it with your friends?
At best, 10 percent raised their hands.
"That leads me to the conclusion that teenagers all know about it but they aren't speaking about it because, perhaps, they're afraid or unable to," said Reynolds.
"So the purpose of us taking this into schools, is to help create that safe space so that the conversation can be fostered and nurtured, and the issue that all these young people have been investing through experience or media, can be processed.