The fines and the fees. The legal representation no one can afford. The bail many people can't pay. It's all part of the American criminal justice system and the underlying problems related to the price of justice.
Advocates and academics came together to discuss those issues in a day long session hosted by the Obama Administration focused on incarceration and poverty. Though many of the issues must be fixed on the state and local level, the Administration has focused on the issue.
"In every society that has done a study on racial and ethnic disparities in bail they have found racial and ethnic disparities in bail," said American University law Prof. Cynthia Jones.
"An individual's access to justice has been connected literally to a person's ability to pay for it."
"Money is keeping people locked up. Bail should be a mechanism for release not for retention," Jones told the audience.
Attorney General Loretta Lynch addressed the event and was followed by a panel that included actor Michael B. Jordan, known for his role in the film "Fruitvale Station", which told the story of a fatal shooting of an unarmed black man in Oakland, and David Simon, creator of the HBO crime drama "The Wire."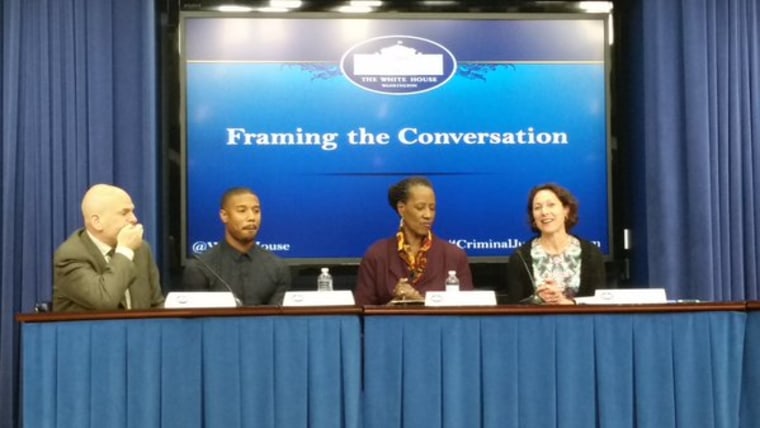 "An individual's access to justice has been connected literally to a person's ability to pay for it," Attorney General Lynch told the audience of advocates, lawyers and academics.
"Too many of our citizens are in jail because they don't have the money to get out," the Attorney General added. "What we are doing today amounts to nothing less than the criminalization of poverty," she concluded.
The poverty rate for African Americans has risen during President Obama's time in office. In 2009, 25 percent of African Americans were in poverty and by the end of 2013 that number rose to 28 percent, according to Pew Research Center.
"What we are doing today amounts to nothing less than the criminalization of poverty."
In July 2015, PEW released a study revealing that for the first time since 1974 when CENSUS data on childhood poverty was first collected, the number of black children living in poverty may have overtaken the number of poor white children — even though white children outnumber black children 3 to 1.
The Attorney General mentioned the city of Ferguson, Mo., as an example. In March 2015, the Department of Justice released a blistering report that revealed that the Ferguson Police Department routinely violated civil rights and systematically targeted African American residents. The report found that 67 percent of African Americans in Ferguson accounted for 93 percent and that the city of 21,000 featured 16,000 people with outstanding arrest warrants.
Less than a week after the DOJ Ferguson report, Missouri Rep. Emanuel Cleaver introduced legislation banning law enforcement activities "motivated by revenue raising purposes."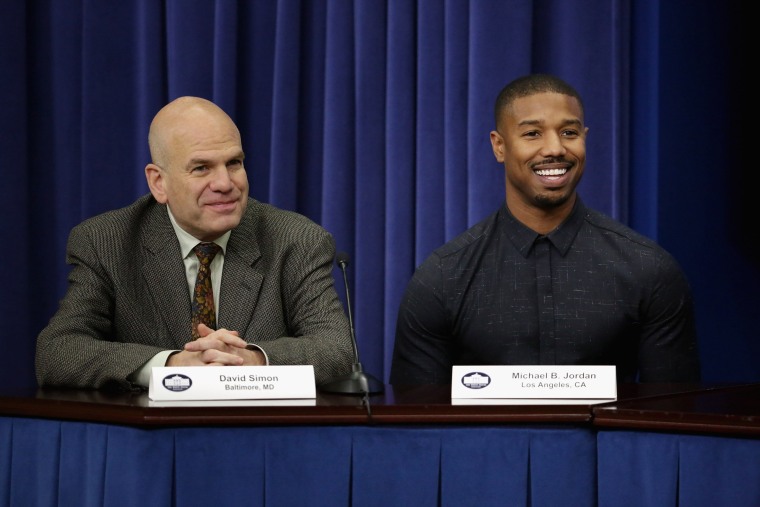 "We've turned too many of the police into tax collectors and wonder why they don't have strong relations with the community," said said Grover Norquist, President of Americans for Tax Reform, who also addressed the audience.
"The incentive is to keep collating taxes through tickets," added Norquist. He also pointed out that in some states the penalty for non payment of unpaid tickets is losing your driver's license. He pointed out that for many not having a car means not being able to get to work.
"So the fine is losing your job if you lose your license, it's not just the fine," said Norquist.
"Statistically I shouldn't be here, my parents made sure I knew what was going on in the city of Newark," said the actor Michael Jordan, who focused on the many roles he's played featuring underdogs. The actor also mentioned that his father is active in programs on prisoner re-entry.
The U.S. continues to lead the world in incarceration by a wide margin with 2.2 million people behind bars.
Currently Congress is considering justice reform legislation. As the all day forum continued in a building next door to the White House, President Obama met with 15 members of Congress of both parties in the House and Senate on justice reform in the Cabinet Room of the White House.