Former Obama senior adviser Valerie Jarrett may not be advising presidents in the oval office anymore, but she still is giving counsel.
Jarrett took questions from a packed room at a policy breakfast at the Raben Group in Washington, D.C. on Wednesday, weighing in on topics ranging from gun violence, to Ivanka Trump's role, to hate crimes on campus.
"I'm fortunately not in the business of giving advice to Presidents anymore," she chuckled when asked what advice she would give President Donald Trump. When pressed about Ivanka Trump's role of unofficial diplomat and adviser to her father on a range of issues including working women, she was straight to the point.
"Look when you're a member of a team, when I was member of a team, whether I ultimately agreed or disagreed, once a president makes a decision, everybody in my opinion has to go with that decision or you shouldn't be a member of the team," Jarrett said. "Your reputation rises and falls with the person whose the leader of the team."
During the hour-long casual conversation, she was cordial and candid, talking about post-administration life, current events, and her experiences working in law and real estate that she says prepared her to become former President Obama's right hand woman.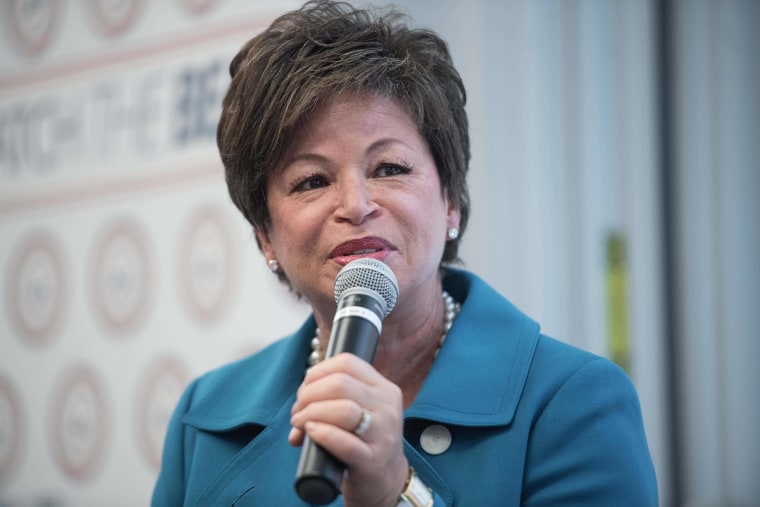 "I think at my age, I appreciate in a way that it's hard for young people to fully appreciate as a result of the arc of long life, just how extraordinary the last 10 years were," said Jarrett.
Since leaving the White House, Jarrett has been doing speaking engagements and working as senior adviser to media company ATTN:. She has been working with families who have lost children to gun violence back in her hometown of Chicago and assisting with the development of the Obama Presidential Center.
She told the crowd that her next chapter includes she writing a book and that she would continue the work she did as chair of the White House Council on Women and Girls with a focus on criminal justice reform and gender equality. Echoing sentiments of former President Obama, she spoke on citizenship and on her irritation with the lack of civic engagement in the last presidential cycle.
One woman in the audience thanked Jarrett for her work on "Obamacare," because it helped cover the cost of her pregnancy. Jarrett called the landmark legislation not only one of Obama's proudest moments, but also one of hers. But with the fate of the Affordable Care Act unknown, she admitted that this is one of the things that weighs on her mind.
Related: OpEd: President Obama's Farewell: A Siren to Citizenship
"What keeps me up at night is worrying about the moms who depend on ACA for all of the preventive care and not to mention prenatal care, the wellness visits and the cost of delivery. The Affordable care act is now a part of the fabric of our country and part of why I think we're seeing the kind of response we are to taking it away is because people are now living with the benefits."
Heading into a season when there is a often a summer surge in crime and street violence, she addressed gun violence in Chicago and the spike in hate crimes on college campuses.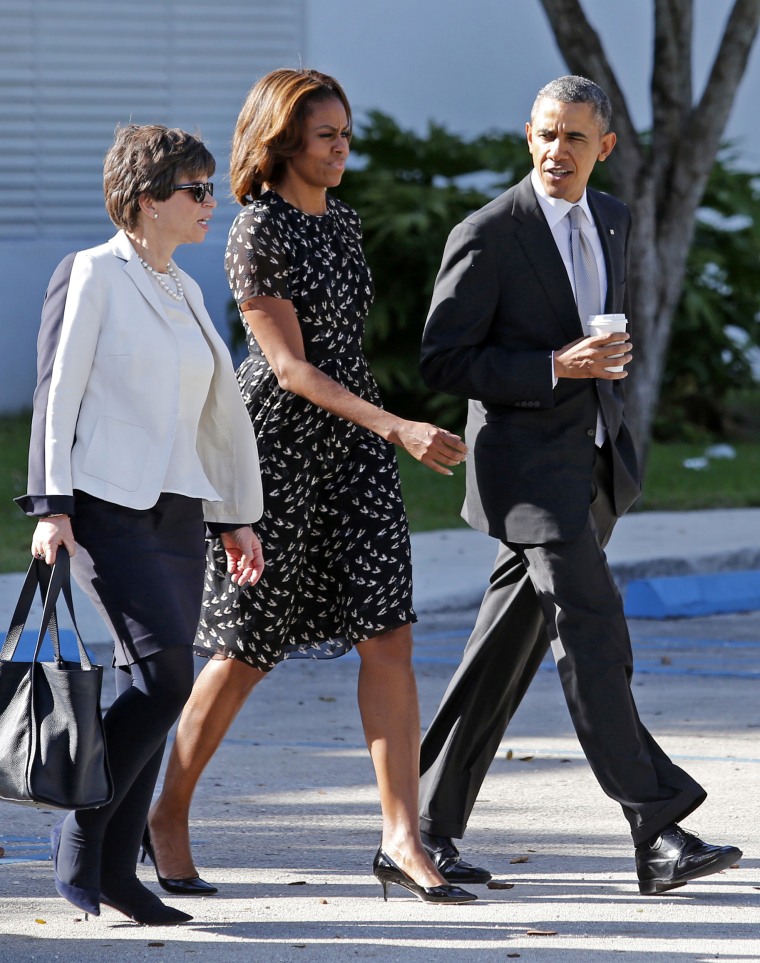 "I think that the worst thing that a college or university can do is try to ignore it," said Jarrett. "Now you also have to recognize freedom of speech, but there are clear lines between freedom of speech and hate crimes. And hate crimes are crimes that should be prosecuted."
Speaking on her success, she also touched on her climb up the ladder and the importance of being a mentor and an advocate for younger women.
"What I try to tell young people—I say young women mostly because frankly, men don't need a promotion in this space because most of you think you are deserving of a promotion your first day of your job," she said to laughs from the audience. "And you're not shy and this is a big stereotype, so don't frown at me guys in the audience. But I do think sometimes women need to be nudged a little bit."
Reflecting on her early career, she shared a personal story of a female mentor who pushed her, encouraging her to ask for her first promotion.
"I thought it was unseemly. I was like, 'Well when my boss recognizes that I'm worthy well of course he'll give me a promotion.' And she said, 'Well that's ridiculous why would he do that unless you tell him you're deserving?' And she just kept pushing me and really without her I might still be in that cubicle."