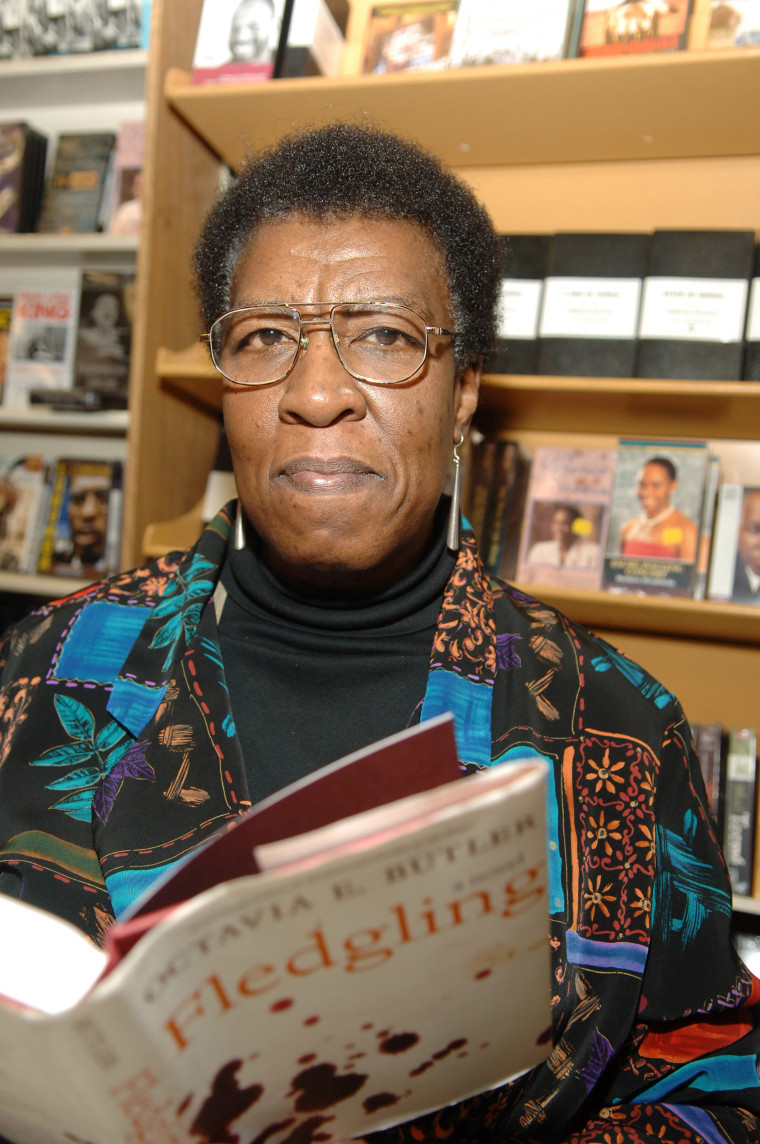 With the astonishing political climate in this presidential election year and the impetus behind the Black Lives Matter movement, current events have been stranger than science fiction.
It is a good moment, then, to be remembering Octavia E. Butler. Widely regarded as the foremost Black woman in sci-fi literature, Butler is also the first science fiction writer to win a prestigious MacArthur Foundation fellowship.
This year marks the 10th anniversary of her sudden death at age 58. The latest celebration of her life comes on April 21 with "Shaping the Universe: Octavia E. Butler and Activism." Led by award-winning writers Steven Barnes, Lisa Bolekaja, and Tananarive Due, the discussion focuses on the intersection of activism, science fiction and Butler's work.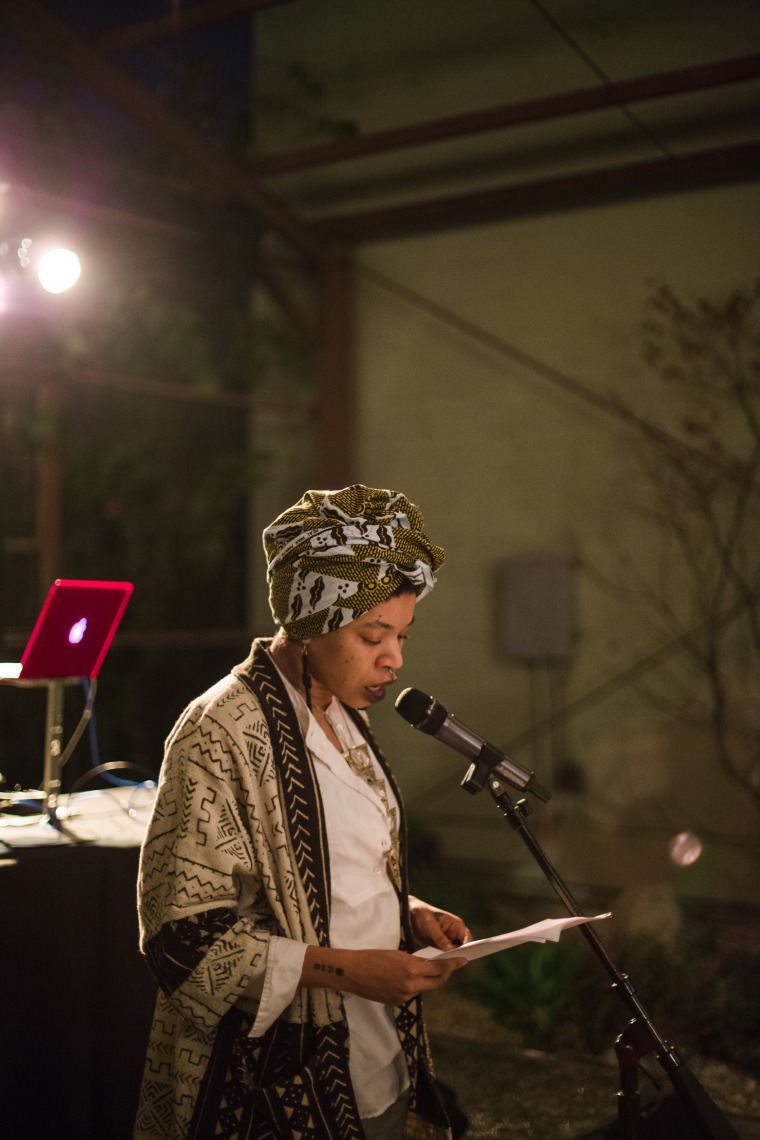 The talk is part of Clockshop's "Radio Imagination," a yearlong series of panels, performances and art shows in the Los Angeles metro area that explore Butler's legacy. Clockshop is an arts organization based in Los Angeles, not far from Pasadena, Calif., the city of Butler's birth.
Undoubtedly, the writer's name will always be inextricably tied to science fiction but it is now finding new life in Afrofuturism. The newish term and movement refer to a longstanding subgenre that imagines a future where Black and brown people and cultures are centered. Sometimes, Afrofuturist work features a resurgence of ancestral knowledge. Other times it's woven with the high-tech trappings of mainstream sci-fi. Often, Afrofuturists blend the two.
"Afrofuturism, or what some call the Black Futurist Movement ... those things are needed in order to move us from the things that persist from the past that we are still engaged in overcoming," says Ayana Jamieson, author, educator and founder of the Octavia E. Butler Legacy Network, a "Radio Imagination" partner. The Network aims to support and build connections between people and projects that draw from Butler's life and work.
"It's like an affirmation of the reality that we will survive into the future intact and have some versions of ourselves that are recognizable, even if it's only to a small degree."
After finding little to no reception for her writing in Philadelphia literary circles, sci-fi writer Rasheedah Phillips founded the Afrofuturist Affair. The community provides safe space, a platform, and creative events for sci-fi and speculative fiction creators of color. The annual event is a platform for sci-fi and speculative fiction creators of color, as well as a vehicle to use Afrofuturism to brainstorm solutions to social and communal problems.
"A lot of the people I asked to be a part of the event … didn't know the term 'Afrofuturism' at the time or didn't know that that was what their work was," Phillips explained during the "Radio Imagination" launch event. "But I saw that thread or that element … and I brought all these people together."
Graphic artist/illustrator/animator Manzel Bowman was once an unknowing practitioner of Afrofuturism. His popular and well-received work features black women and men adorned with ornate headpieces, futuristic fractals and mesmerizing skyscapes.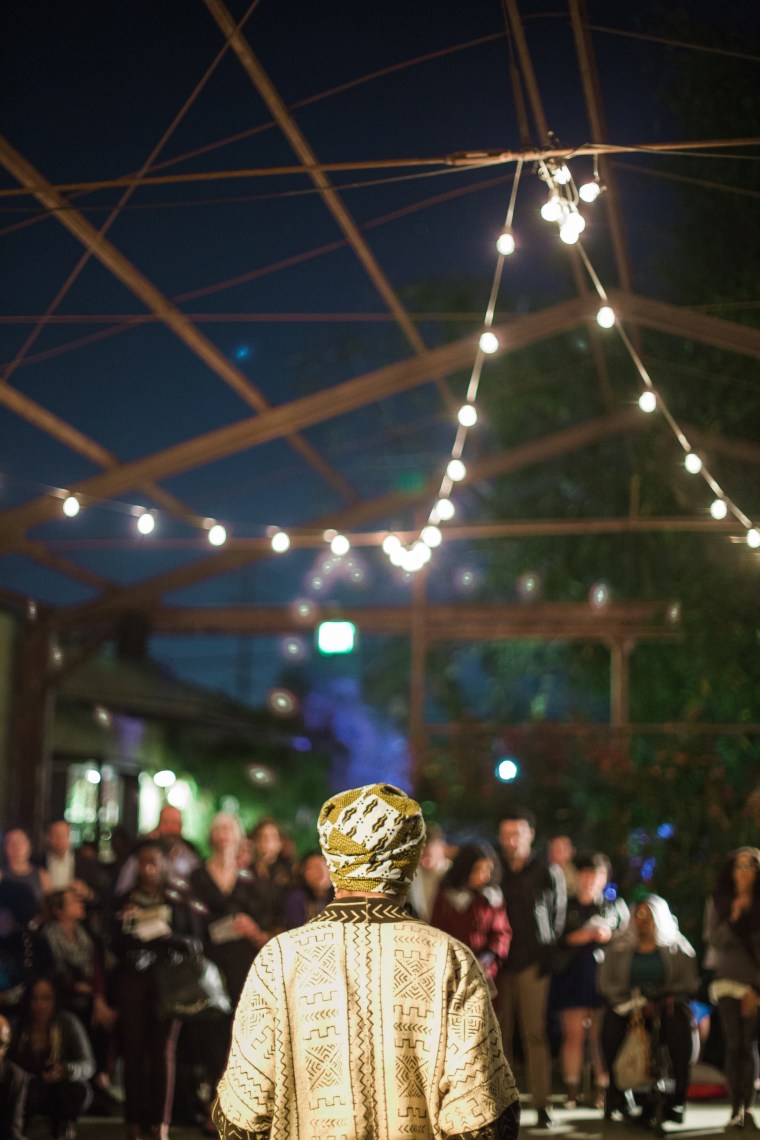 "I didn't know there was an Afrofuturist movement until I read an article written about me, and the word 'Afrofuturism' came up," he says. "I had no idea that's what I was doing. It's a term everybody has been coining my art with, and it was news to me. I guess I came out at the right time."
The time is certainly ripe for wider appreciation and application of Butler's imaginings. Black superhero stories like Marvel's Black Panther and Luke Cage are gaining mainstream attention. Cultural events like the AfroPunk festival and the aesthetic of musical artists such as Grace Jones, Janelle Monae and Will.i.am are moving her closer to the vanguard. With classes and research conferences, academia is also recognizing the rigor and wide applications of Butler's work. And this season of racial and socio-economic reckoning, which some of her novels so closely parallel, does not seem to be coming to an end.
RELATED: Afrofuturism and the Power of Black Imagination…Can You Dig It?
In addition to writing, Butler painstakingly created avenues and opportunities for more young sci-fi writers of color through mentorship and education. During the "Radio Imagination" launch event, writer and National Book Award winner Robin Coste Lewis regaled attendees with a story about how she and a friend, both in their 20s at the time, cold-called Butler to inquire about buying the movie rights to "Kindred."
"We had no money," Lewis recalls, laughing. "And she entertained us with the most tender and respectful seriousness. It was one of the most profound moments of my life, to be taken seriously. I think it shaped us."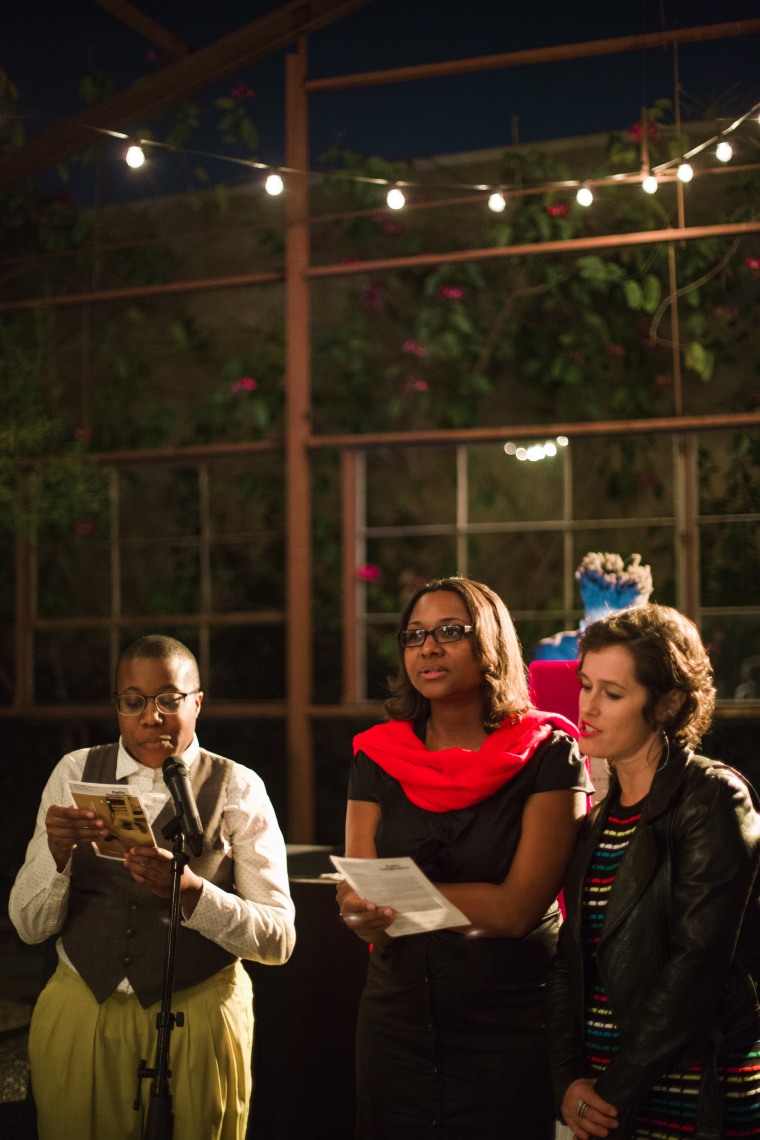 Lewis is one of four writers and eight artists at the center of "Radio Imagination," including two teams. Through a hard-won partnership with The Huntington research center in San Marino, Calif., Clockshop secured access to the library's exclusive Octavia E. Butler Collection. Bequeathed in 2008, it is a trove of Butler's notes, drafts, research and personal papers. Each writer artist and team has been commissioned to create an original work based on what they find in the collection.
"I feel very humbled and very honest when I'm looking at her papers. She would [research] and write like 50 ideas and you're just like 'oh my God, this is so brilliant!'" says Connie Samaras, another one of the lucky 12. Samaras is a photographer and videographer whose work seeks the extraordinary hiding in the mundane, among other themes.
The Radio Imagination writers premiere their new works on April 23. On June 4, Clockshop screens the film that started it all for Butler: "Devil Girl from Mars."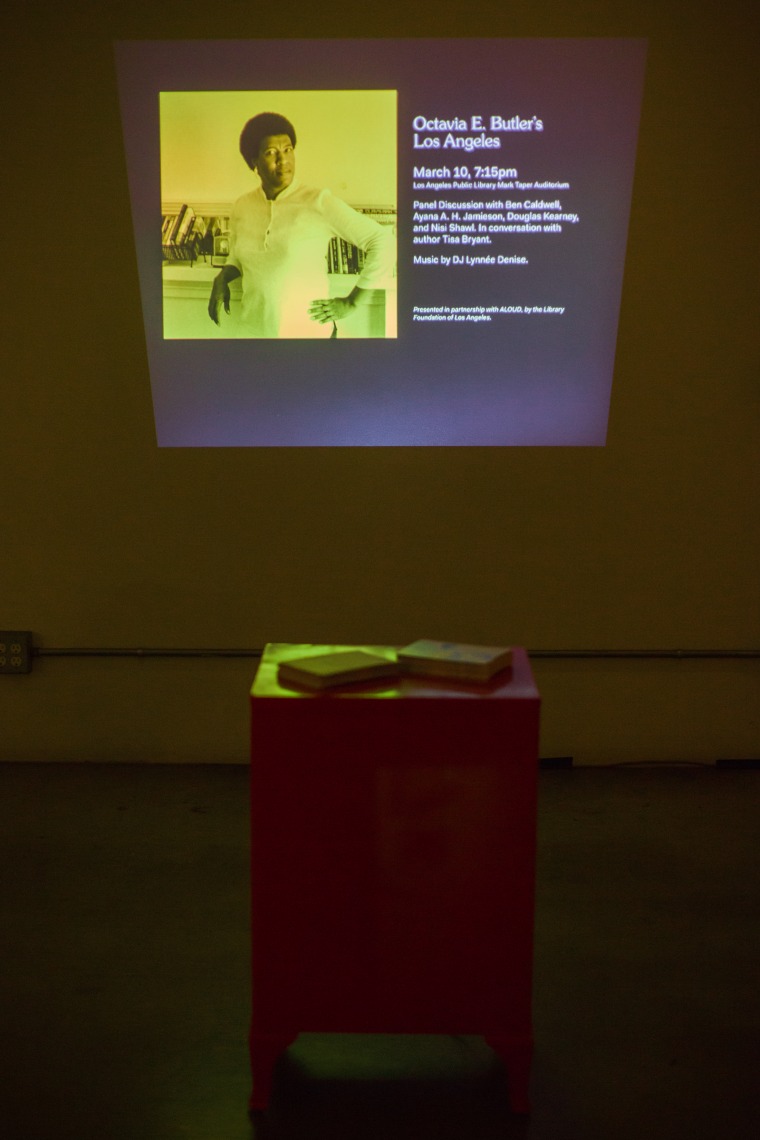 "Her legacy is larger than just herself or her individual work, more than anyone probably can imagine right now. She sort of dreamed things into being, the way our great-grandparents dreamed our liberation," says Jamieson.
"And the social justice aspect of her work, or rather the way people use her work in social justice movements, is going to be at the forefront of whatever's happening, of whatever form the future takes."