James "Jimmy" Baldwin once observed that "to be a Negro in this country and to be relatively conscious is to be in a rage almost all the time."
While recent national conversation about the physical and structural challenges descendants of enslaved Africans face in America today, we must be mindful of the impact that being Black in America has upon mental and physical health as well.
It is more important we use these opportunities to disrupt stigma and demonstrate love.
In recent years conversation about mental health in the African American community has expanded as leaders talk more about personal mental health experiences. Serena Williams suffered from depression after an injury and pulmonary embolism left her unable to play for a few months.
New York Jets wide receiver Brandon Marshall has spoken candidly about his own mental health experience with Borderline Personality Disorder and champions mental health awareness through his foundation, Project 375.
RELATED: Jets' Brandon Marshall Calls Mental Health a 'Civil Rights Issue'
Most recently, rap artist Kid Cudi expanded conversations about mental health, especially among African American boys and men after a Facebook post informing followers that he planned to check himself into a rehabilitation center for anxiety, depression, and suicidal urges.
He wrote:
My anxiety and depression have ruled my life for as long as I can remember and I never leave the house because of it. I can't make new friends because of it. I don't trust anyone because of it and I'm tired of being held back in my life. I deserve to have peace. I deserve to be happy and smiling.
What is perhaps the most heart-wrenching line of the post is the concluding sentence in which Kid Cudi indicates that he feels a combination of shame and responsibility for his the state of his mental health. Kid Cudi writes, "I feel like sh*t, I feel so ashamed. I'm sorry."
While we can conduct an extensive analysis on the specific physical, social and emotional factors that led Kid Cudi to feel ashamed and at fault for his anxiety and depression; it is more important we use these opportunities to disrupt stigma and demonstrate love. We can educate ourselves about signs of mental health issues and crisis and do the work required to support those who need help (as well as those who do not yet know they need help).
Kid Cudi's message sparked a positive online conversation centered on Black men and depression using the hashtag #YouGoodMan. These conversations are important because they remind adults and children alike that they are not alone in their battle. We must have conversations about the challenges that we each invariably face and to do so in spaces that are safe and supportive. It is important to talk about mental health in the places where Black people create community — schools, places of worship, barbershops, social and service organizations.
In addition, it is important that we hold institutions that support African American communities accountable for increasing awareness of Black mental health and doing the work required to make connections to mental health resources and sources of support.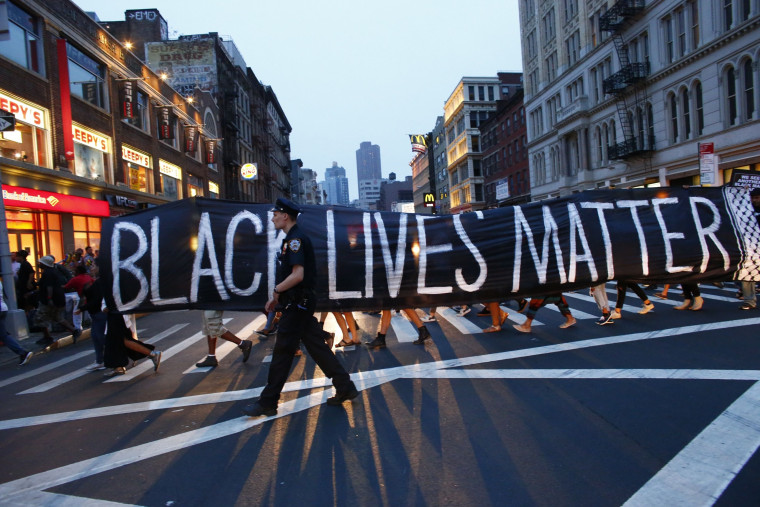 Schools from pre-kindergarten through higher education, for example, must work to employ culturally competent counselors, provide adequate resources to deal with the unique experiences of Black children and adults, and educate their employees and students on the importance of mental health awareness. To do so, the lines of communication within the Black community have to be open to share and to receive, with love and without judgment.
We must disrupt negative and popular narratives like those suggesting "real men don't have or display emotions". To the contrary is it especially important that we affirm for all students, male, female and those who do not fit neatly into either socially constructed category the importance of understanding and expressing emotions.
It is up to us, all caring and concerned adults, to listen when those who have bravely battled, or are currently battling with mental health issues choose to speak on their journey—this is especially true for African American children and youth who are most often neglected and ignored by the systems responsible for their learning and development.
We must continue conversations about mental health and ultimately normalize discussions about mental health and wellbeing in the African American community. We cannot afford to remain silent on this issue. We must keep the conversation going.
For more information about the White House Initiative on Educational Excellence for African Americans visit www.ed.gov/AfAmEducation.