They have been educated in our schools, paid our taxes, served in our armed forces and are American in every way except for the fact that they lack formal citizenship.
Yet, despite promising to treat Dreamers with a "big heart", Donald Trump has decided to send them to countries where they have never lived, in one of the most regressive immigration actions in this nation's history.
On Tuesday, Donald Trump announced that he would terminate the Deferred Action for Childhood Arrivals (DACA) program, effective March 5, 2018. President Obama implemented DACA in 2012 in recognition of the fact that approximately 1.7 million immigrants had come to the United States as children and known no other home but this country.
This decision is both cruel and vindictive, but it was not inevitable.
Just four years ago, I watched as my Senate colleagues from both parties voted in favor of a bill that would have codified major elements of DACA and provided a pathway to long term permanent resident status for Dreamers.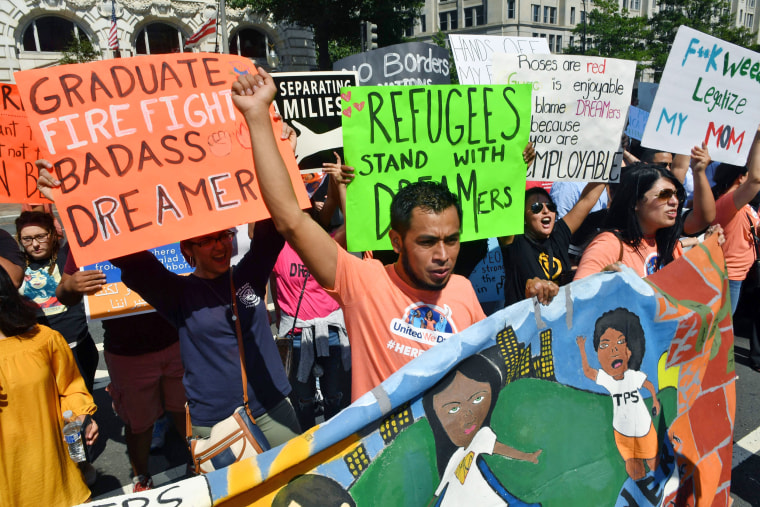 Sadly, when faced with the opportunity to right a historic wrong and act in the best of our nation's tradition, the Republican House leadership refused to even consider the Senate plan. Instead, they put politics above principle in the hopes of placating their base. Tragically, this rejection of compassion in favor of short term political gain foreshadowed the very dynamics that allowed Donald Trump to take over the White House and implement his extremist agenda.
But Tuesday's action was not a stand-alone measure. Rather, it is the latest iteration in a long line of discriminatory actions that treat immigrants as criminals and seek to dehumanize them.
Related: Black & Undocumented: Caribbean Immigrant's Long Fight for Citizenship
During the campaign, Donald Trump referred to immigrants as rapists and drug traffickers. He also questioned a federal judge's ability to apply the law fairly based upon the judge's ethnic heritage. On assuming power, Donald Trump passed a discriminatory ban on immigration from seven Muslim-majority countries without proper vetting from his own Office of Legal Counsel and without notice to key cabinet officials.
Donald Trump's immigration actions are not limited to Latinos and Muslims. He is also targeting people of color from across the world.
He also recently pardoned disgraced Arizona Sheriff Joe Arpaio, who was found guilty of criminal contempt in connection with his inhumane treatment of undocumented immigrants, without consulting the Office of the Pardon Attorney or following pre-established Department of Justice guidelines.
All of this points to an alarming trend in which the Trump Administration tries to intimidate immigrants and minority communities through a death of a thousand cuts in order to assert the dominance of one group over another. This is contrary to the very idea of America and should be opposed by good people of all political persuasions.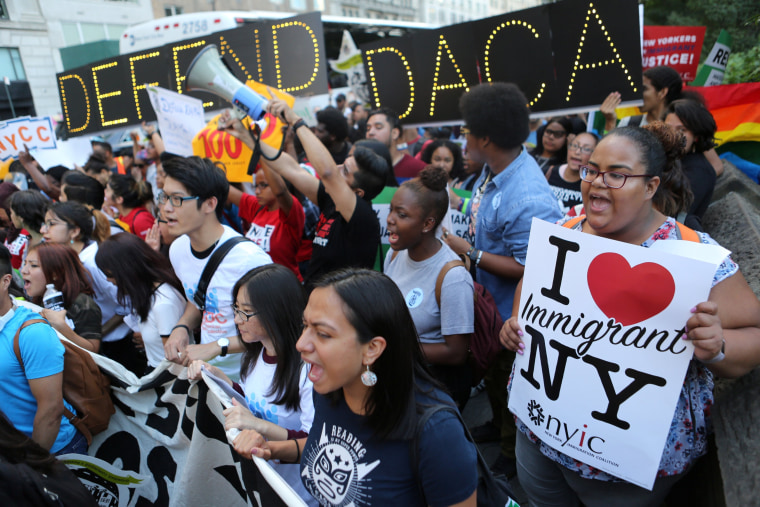 Donald Trump's immigration actions are not limited to Latinos and Muslims. He is also targeting people of color from across the world. For example, it appears that the administration is in the midst of ramping down the Temporary Protected Status program. TPS was formalized by the Immigration Act of 1990, which received bipartisan support and was signed into law by President George H.W. Bush.
The program grants the Secretary of Homeland Security the authority to permit people from countries affected by grave humanitarian disasters the ability to lawfully remain in the country for up to eighteen months at a time as their countries rebuild.
Related: Martin Luther King III: Nonviolence and a Revolution of Values in the Trump Era
For years, TPS has served as one of our nation's most direct and institutionalized forms of humanitarian relief. However, the administration's failure to redesignate Haiti for a full 18 month extension in May calls into question its commitment to utilizing the program at all, since the case for extending Haiti's TPS by 18 months is so overwhelmingly strong.
This would endanger the lives and well-being of hundreds of thousands of people from El Salvador, Honduras, Nepal, Nicaragua, Somalia, Sudan, South Sudan, Syria, and Yemen who currently benefit from TPS. Sudan and Somalia would be particularly hard hit, since they are also subject to Donald Trump's discriminatory Muslim ban.
These grievous actions are an affront to our values and a threat to our interests. They diminish our standing in the community of nations and call into question the foundation of our national identity. For some, the core of this debate is whether the United States is or should be a predominantly white Christian nation or instead a multi-ethnic, multi-racial, multi-faith nation dedicated to promoting liberty and equality regardless of diversity.
As Dr. King said, the resolution to this debate must be that we judge people based upon the content of their character, rather than their race, religion, national origin, or financial means.
We must therefore band together and form a multi-racial, multi-ethnic, multi-faith coalition dedicated to these ideals — a more perfect union to perfect the union. Otherwise, we will have abandoned what makes America truly great.
Congresswoman Yvette D. Clarke represents New York's Ninth Congressional District.