People worldwide know and recognize March 8th as International Women's Day, a day to celebrate women and girls, to inspire and remind them of their power and capabilities, and to raise awareness of the issues they face everyday in society. Little known to most, there is a similar day set aside specifically for Afro-Latinx women that is celebrated throughout the Caribbean and Americas. July 25th is the International Afro-Latin American, Afro-Caribbean, and Diaspora Women's Day.
25 years ago, International Afro-Latin American, Afro-Caribbean and Diaspora Women's Day was founded at the First Meeting of Afro-Latin American and Afro-Caribbean Women in Santo Domingo, Dominican Republic to celebrate culture and identity and combat racism and sexism. Additionally, during this day, July 25, 1992, La Red de Mujeres Afro-Latinoamericanas, Afro-Caribeña y de la Diáspora (Network of Afro-Latin American and Afro-Caribbean Women of the Diaspora) was born. The day has since been celebrated across Latin America and the Caribbean. Yesterday, we came together as VidaAfro Latina to commemorate this day of significance at Howard University in Washington, D.C..
RELATED: Voices: Why I Call Myself Afro-Latina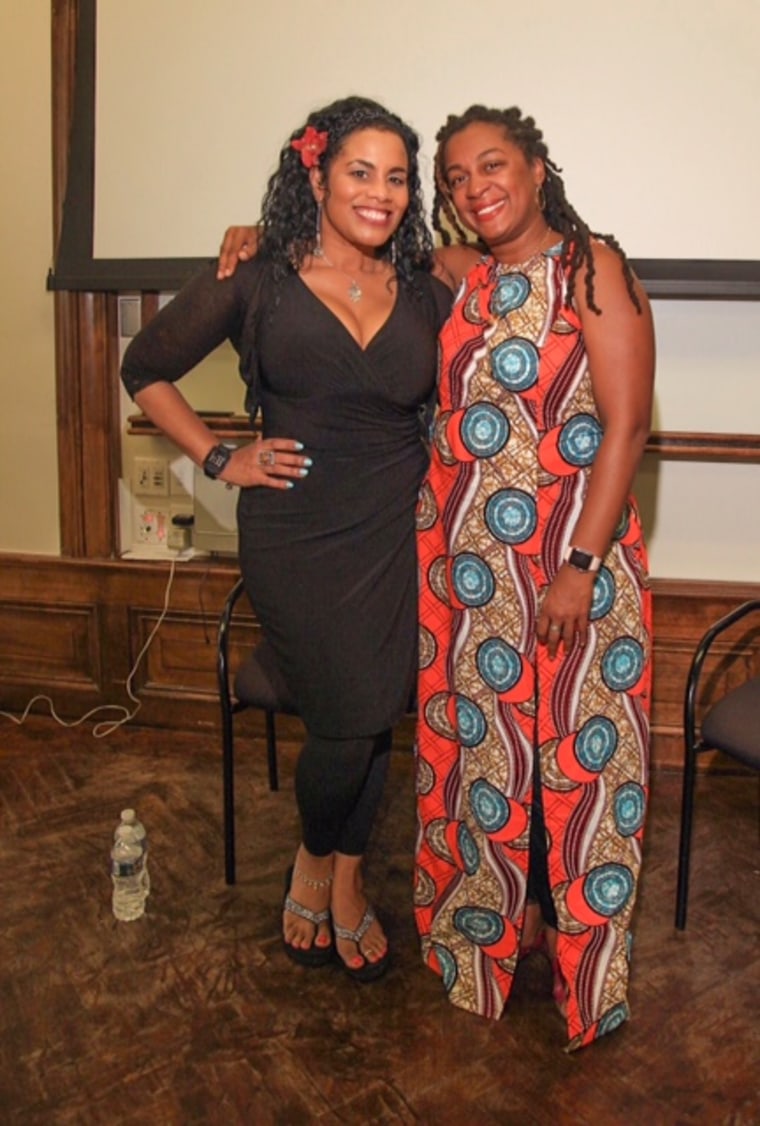 Monday we made history with the Washington D.C. mayor's office signing and delivering a proclamation declaring July 25, 2017, "Afro-Latina Women of the District Day". This proclamation highlights the inclusion of people of African descent from Latin American and Caribbean countries in the local government as an important element of the "International Decade for People of African Descent 2015-2024: Recognition, Justice and Development, " as proclaimed by the United Nations. Larger than the proclamation, we saw the collective power of the Afro-Latinx women, girls, transgender people, and men.
We witnessed #BlackLatinxMagic as we came together to speak our truth about the child sexual abuse and sexual violence we experience and felt invigorated as we discussed healing, identity, and strategies for ongoing collaborative movement building to center our Afro-Latinx women and girls and those most marginalized in our communities.
RELATED: Are you Latinx? As Usage Grows, Word Draws Approval, Criticism
It was important for us to mark this day because of the critical issues that are unique to Afro-Latinx communities. Our existence as Afrodescendant women is not new but our visibility and our voices have long been erased and overlooked within our larger Latinx communities. It has often be seen as a bold, intersectional, radical choice to even identify as Afro-Latinx, despite the fact that 130 million people of African descent live in Latin America.
The double consciousnesses of existing as both Black and Latinx in a world of anti-Blackness and racism that is geared towards both Black and Latinx communities leaves us with a unique identity with which to navigate our own communities and the larger world.
In a world where anti-Blackness is rampant and deep seeded in societal behaviors and institutional policies and practices, it was important for us to create this space where Afro-Latinx women and girls could gather and proudly affirm their Black identity while also speaking their truth. We knew that if we created the space, the people would come.
The day started with a welcome from Joseline Peña-Melnyk, a Black Dominican woman who has served in the Maryland House of Delegates for ten years. She is a member of both its African American Caucus and its Latino Caucus. She encouraged and inspired everyone to stretch beyond limiting circumstances and seek to create positive change in their community. Her inspiring message set the tone for the day of focusing on culturally relevant healing and wellness, and strategizing for the future.
RELATED: The Holtzclaw Trial: When Rape Culture Meets #BlackLivesMatter
Literary legend Ntozake Shange was among the attendees. Her play, "For Colored Girls Who Have Considered Suicide When The Rainbow Is Enuf," is being translated into Spanish by poet Mariposa Fernandez, who performed her moving original poem written in Shange's honor as a closing of the day. Tears were literally flowing from the eyes of hermanas, as we too — as Afro-Latinx, as Black women, expressed our own realities of suicide when the rainbow is not enuf.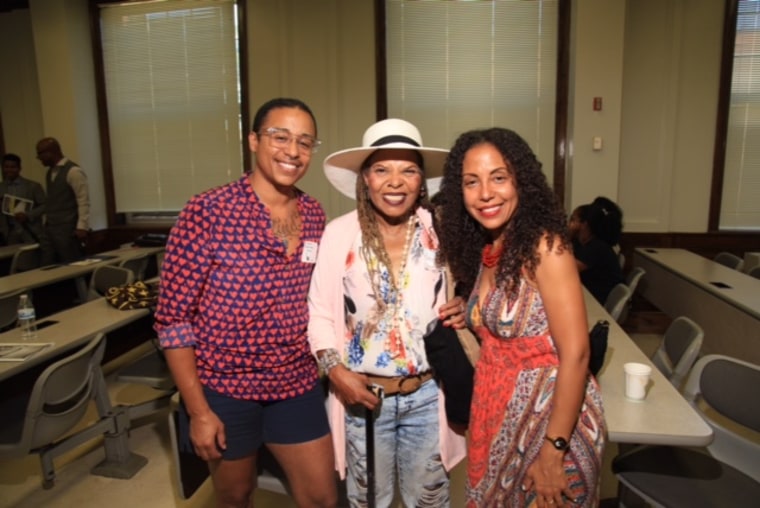 Attendees discussed immigration, child sexual abuse and international advocacy, and suggested other topics of concern to Black Latinas, such as mental health and the realities for Afro-Latinx women and girls with disabilities. Among our speakers, panelists and workshop leaders were women of various heritages including Panama, Puerto Rico, Dominican Republic and Brazil. We also had age diversity, as young Black Latinx girls were also present in the space.
Jamela Lugo-Thomas, 14 years old, drove to Washington from Detroit for this historic day and said, "It was my first time being in a room full of Black Latinas. It was very refreshing and reassuring to see people who had similar features as me. Seeing all the different skin tones and textures of curly hair made me feel like I'm not alone."
RELATED: Two Afro-Latinas Embrace Their Heritage During Black History Month
As a women-led community, we made agreements that we are unapologetically centering our Blackness, as well as centering Black Latinx women and girls, while envisioning strategies for building our sisterhood and brotherhood as a tool for ending child sexual abuse. Men who attended met and also discussed ways to hold each other accountable to ending the abuse of women and girls. Across the country we have a network of national communities of color focused anti-sexual violence organizations; but none represent the voices and truths for Black Latinx survivors. We are changing that.
About one-quarter of all U.S. Latinos self-identify as Afro-Latino, Afro-Caribbean or of African descent with roots in Latin America. Monday was representative of the fact that we will no longer be ignored, overlooked, or disregarded. Our existence will no longer be erased and disputed.
By building sisterhood, we are returning to our African-driven ways of living in collective communities, where we see each other as one. Creating a beloved community that is holding steadfast with other African diasporic communities is both healing and a strategy for racial and gender justice. Finally, it is clear that yesterday was simply a beginning to organizing our collective voices, where we are no longer invisible and united in love with accountability.