Christmas is the season of giving, where you can spend your entire day and night running through what's left of American malls or clicking away online for the latest pop up deals. However for 2016 presidential candidates, Christmas isn't just about giving, it's about sitting down and having a sober assessment of where your chances lie.
With just over a month to go before the first primaries, those with no chance are wrapping up their stockings and heading home. Those with high hopes are stuffing our airwaves with ads and those in the middle are digging through their bank accounts for gifts from donors.
Not wanting to miss out on the Christmas spirit we here at NBCBLK have thought of gifts that might suit the needs of various 2016 candidates as we stare down the last 48 hours before the holiday. Playing the role of St. Nick (or Kevin Kwanzaa if that's more your family's style) below are the very special gifts that each candidate really needs heading into 2016, no matter whether they've been naughty or nice.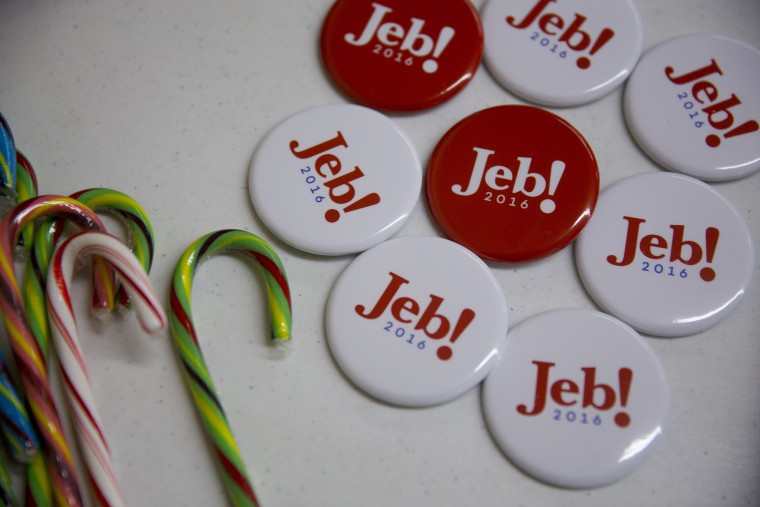 Bernie Sanders
As a socialist Bernie Sanders would probably not want to participate in the gaudy consumerism that is the American Christmas season, but we found the perfect gift for him anyway: A $100 gift certificate for Tech Support. Clearly Bernie and his people need some help when it comes to determining what files are theirs and what files belong to Hillary and a few hours of support from the Geek Squad might be just the gift. (Probably should have had him open this a few weeks ago!)
Donald Trump
What do you give to the man who has everything? Trump's lead in the GOP primaries is so HUGE that he's almost guaranteed the nomination, he's beaten down everyone who's come after him, and he has one of the best Christmas raps of all time. The perfect gift to Trump would be a lifetime membership in the Democratic Party. He may not think he deserves it, but his bluster this campaign year has done more to buoy the Democrat's chances of winning the White House in 2016 than anybody else.
Marco Rubio
In order to get Marco Rubio's gift Santa would have to call in a few favors from the The Wiz: The junior Senator from Florida needs a Heart.
Despite having the demographic resume, the power of a swing state connection, youth and the support of the "GOP" establishment, Marco Rubio still isn't catching on the with voters. He's peaked at third place and has actually drifted down over the last few weeks. GOP voters LIKE Marco, but many insiders feel that his heart really isn't in governing and more in running. Maybe if he gets more of a love connection in Iowa he can improve his chances.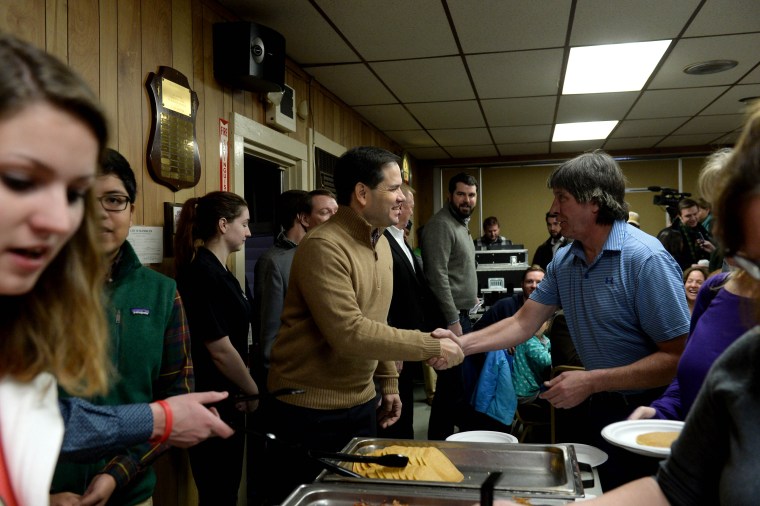 Hillary Clinton
When Hillary Clinton opens up her gifts under the tree this Friday she will be thrilled to see a huge shiny time machine. (I prefer the one that Stewie has, the Delorean would just make her look old, and Bill would probably use the hot tub for other purposes)
Hillary doesn't want to go back in time, she wants to jump to the future. The sooner Clinton can get to May, when the primaries will essentially be over, the better off she'll be. The longer she's in primary campaign mode the more chances there are to point out her huge failings in connecting with the Democratic party left.
Ted Cruz
The best Christmas gift for Ted Cruz would be a few tickets to Comicon in 2016. He should go there and deliver a speech to wrap up the Geek Vote.
Have you heard him speak? He makes references to Star Wars, makes commercials playing off the Grinch, and has a love of the Princess Bride and Kill Bill. Say what you will about Ted Cruz being a jerk, he certainly has love for the comics, cartoons and movies that bring us all together.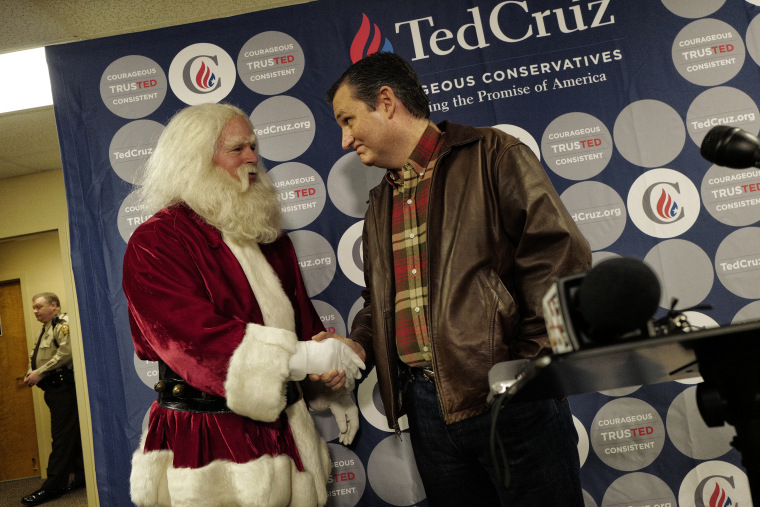 Ben Carson
Earlier this year Carson's campaign dropped an album by the rapper "Aspiring Mogul" that clearly demonstrates Carson's love to Hip-Hop. For Christmas he should get a specially commissioned song written by Nicholas Fraser. Fraser's "Why You Always Lying" was a huge viral hit this year and millions of memes came out of it. After lying about who he stabbed, who he let get robbed, where he was accepted to college and how many grains of sand you can hide in a pyramid the least Carson should do is put all his lies to an old school 90s beat so we can remember him once he drops out of the race.
Jeb Bush
Jeb Bush gets nothing but coal in his stocking this year. Anybody who gets sand kicked in his face by Donald Trump, says health care for lady parts is too expensive, and says he's got better things to do than run for president doesn't get any gifts this year.