The 2015 holiday season is fast approaching. Soon families across America will gather with loved ones to give thanks and celebrate. For young LGBT men and women like myself, however, this could be the most stressful time of the year.
The promise of holiday cheer can quickly turn to a frightful period flush with disappointment and rejection from disapproving parents and family members. The problem of LGBT youth homelessness is particularly acute at this time, as many are driven from their homes feeling unloved and alone.
At age 19, I had no home to go to. When school wasn't in session I lived out of a suitcase.
Eschewing cozy Norman Rockwell depictions of the holidays, I'm thinking a lot about these young people now, as my mind rewinds to an event last spring, where a permanent art collection for True Colors Residences was unveiled.
True Colors is a supportive housing unit for homeless LGBT youth and their special needs. I was one of eight contemporary artists working with Art Connects (which places museum-quality exhibitions in New York City's social service spaces, free of charge), selected to create a display inspired by residents of the True Colors Harlem facility.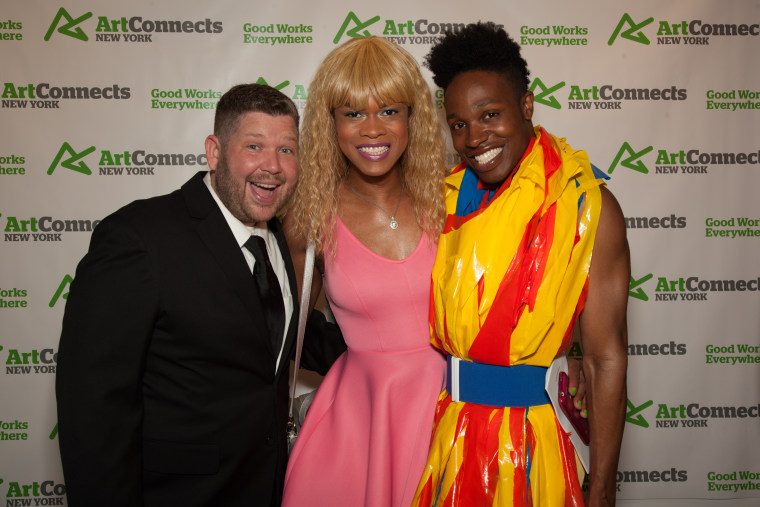 In the United States, 40 percent of runaway youth identify as lesbian, gay, bisexual or transgender. This is nothing less than a silent epidemic. Yet the role of sexuality has largely been ignored in discussions about homelessness.
Too often, social service agencies pay little attention to gender expression as root causes of the cycle of instability and abuse that leads to homelessness among this population, an attitude that often underscores the discrimination and rejection the youth already experience from their families and communities. They arrive in New York seeking housing and acceptance.
Without missing a beat he barked in Jamaican patois, "If yuh were still in Jamaica I would have somebody kill yuh, yuh see bwoy!"
As I stood in the cozy Chelsea gallery in June, surrounded by the colorful pieces that would eventually be installed at True Colors, I listened to the stories of perseverance and strength from True Colors residents.
These are young people who were rejected and exploited just for being brave enough to live their truth. Mostly minorities, some survived destructive romantic relationships. Others endured drug abuse and sex work. I considered how the art could be validating and help counteract the incredibly depressing statistics they've faced. I also reflected on my own story, and how I could easily have been one of them.
One night at the end of my freshmen year at college, I was violently awakened by my father, who had been abusive towards my mom for years. I'd returned home for a family function, and you-know-what hit the fan when he stumbled upon a book I was reading for class about coming of age and coming out.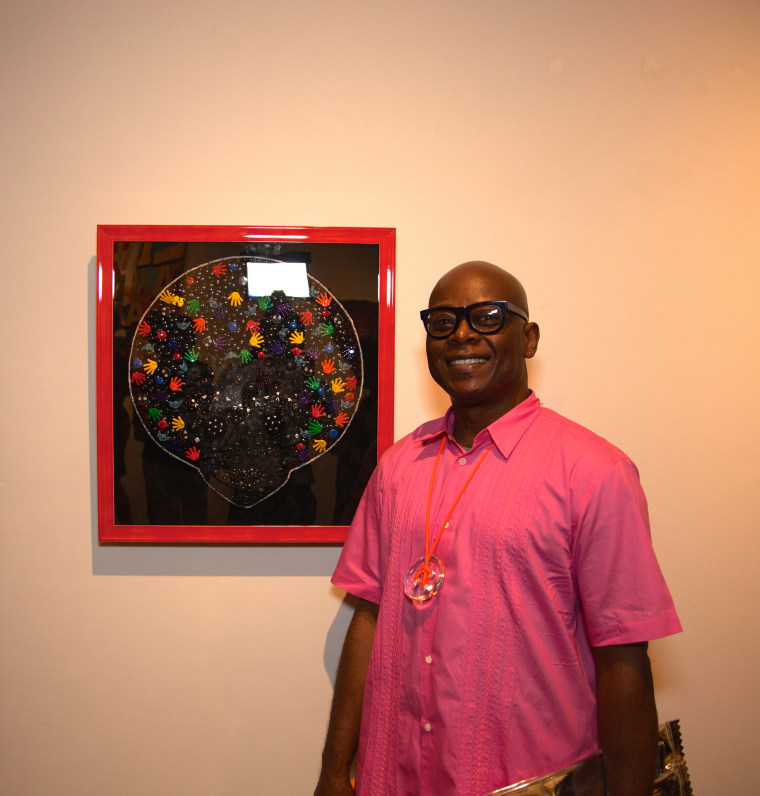 After a lifetime of inner turmoil about my sexuality, I fully embraced my queerness at school. Home, though, was a different story. I am Jamaican - my family immigrated to the States when I was seven years old, moving to a predominantly Caribbean community - and in Jamaican culture homosexuality is an unwelcome subject.
In 2006, Time Magazine explored whether Jamaica is "the most homophobic place on earth." A 2012 U.S. State Department report on human rights on the island described homophobia as being "widespread." Gay Jamaicans — men and women — live with the constant threat of alienation and violence.
RELATED: Activist DeRay Mckesson Gives Speech About Being Black and Gay
So when my dad found this book of mine, he said there was no way a school would 'allow you to read about a "batty boy"'. A bad argument followed, and when I returned to school I was deeply depressed. A couple of months later, I called my father and told him, "Yes, I am gay." Without missing a beat he barked in Jamaican patois, "If yuh were still in Jamaica I would have somebody kill yuh, yuh see bwoy!"
He then told me I was no longer welcome in his house. At age 19, I had no home to go to. When school wasn't in session I lived out of a suitcase. I became dependent on credit cards and relied on the kindness of my friends and their parents. I was fortunate to have a supportive community at Brown University.
Still, after college I cycled through periods of financial and housing instability, and struggled with unemployment and other discrimination as a transgender person of color. These experiences inform the lens I view my art through.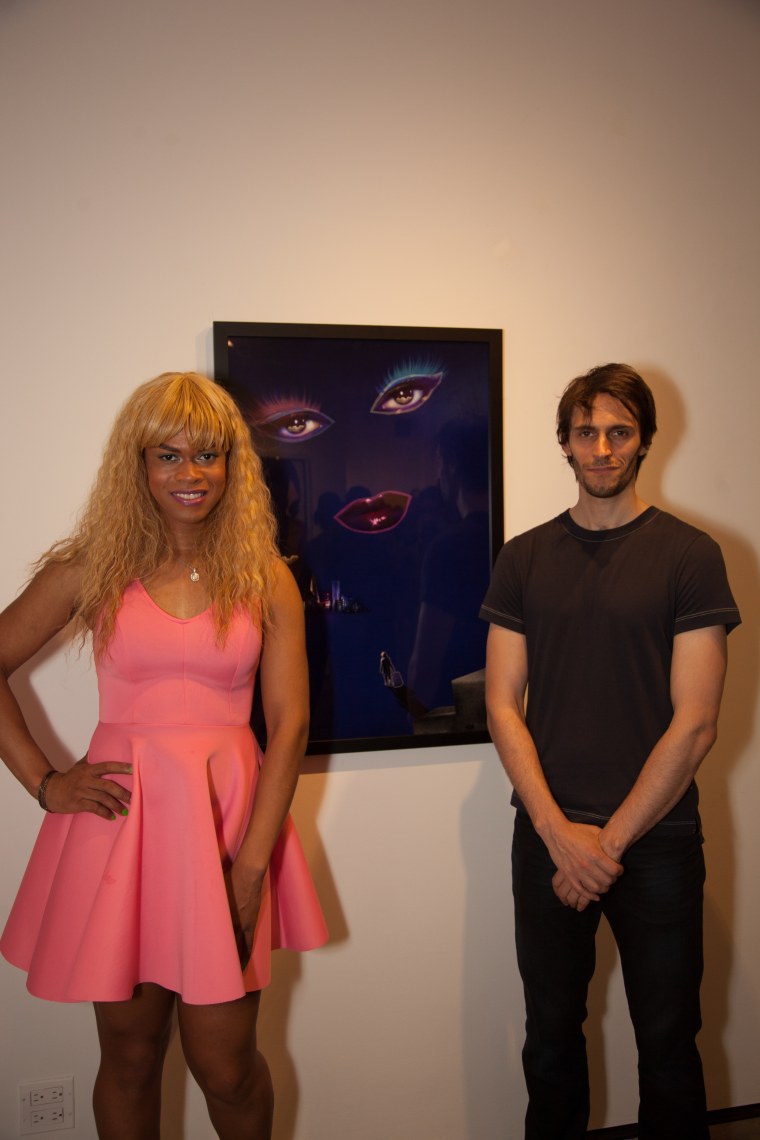 In the piece Tavet Gillson and I created for the True Colors exhibit, a subject finds his/her path to self-love under the watchful eye of a fabulous personal deity. A bright rainbow cityscape serves as a beacon of hope.
With LGBT characters as prominent fixtures in hits shows like "How to Get Away With Murder", "Orange is the New Black" and "Transparent", and same-sex marriage now legal in America, it's easy to think life is easier for all LGBT individuals. But vulnerable gay and transgender youth often run away from home because of family conflict, or they are kicked out or disowned like I was.
RELATED: Afrofuturism and the Power of Black Imagination…Can You Dig It?
They then face overt discrimination when seeking alternative housing, which is compounded by institutionalized discrimination and the inability to find work due to that discrimination. As the prism of gay life changes, it is time to provide these young people the support they need.
My digital collage photograph embodies the communal spirit institutions like True Colors provide LGBT youth, young people society chooses not to see or help. We cannot forget about them. I am proud that my art could contribute to the healing taking place at True Colors. The True Colors Residence was created, developed, and is operated by West End Residences. By supporting West End, you can help the residents of True Colors Residence, True Colors Bronx, and all future True Colors supportive housing projects until homelessness among our youth is eradicated and true equality is won for all.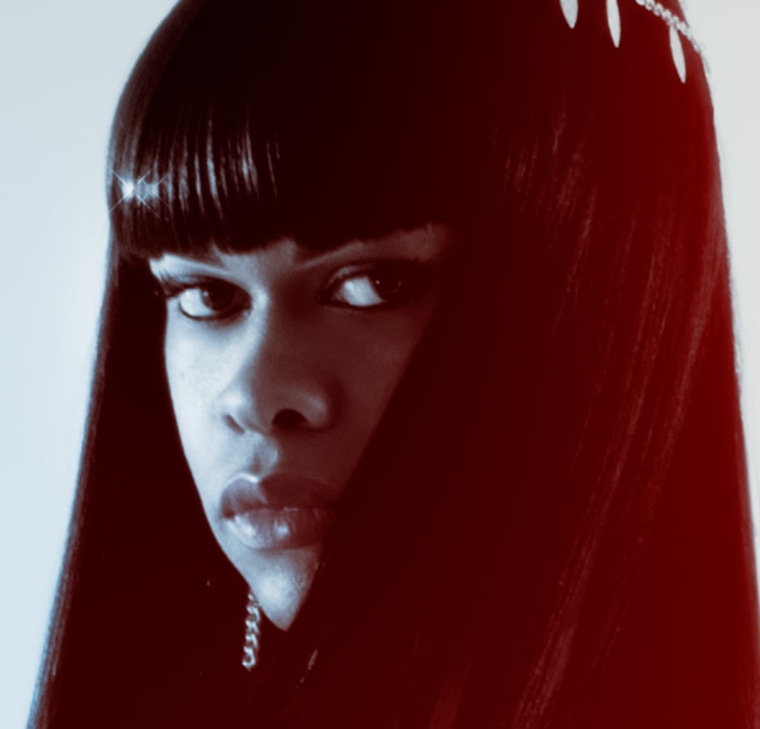 André St. Clair is a Transgender interdisciplinary artist, speaker and activist. Her visual art is part of the permanent exhibit at Cyndi Lauper's True Colors Residence for LGBT youth and in the permanent collection at Leslie Lohman Museum for Gay & Lesbian Art. She can be found at Twitter and andrestclair.com.