We need to take our country back.
It's our America.
They are taking our jobs.
They are getting into our schools. Taking spots that belong to our kids.
They are messing up the neighborhood.
They are destroying our communities.
They need to be put in their place.
These are familiar refrains from this president and the people in our great nation who think like him. They are victims. It's us versus them.
They define hardworking and blue collar as white people who live in rural areas, and in key electoral states like Pennsylvania, Michigan and Wisconsin.
They define American as white people who "built" this country. They defined "ours" as gun rights, religious freedom and anything else that keeps "them" away.
Or is America just a reality that only applies to white men and women?
In truth, millions of Black and brown people are blue collar, hard working. Pulling double shifts to put food on the table for their kids, to make ends meet. Many of them also legally own guns and are members of the National Rifle Association. Many women of color are the main source of income in their families.
I could go on and on about the real America that exists out there. Not the make believe, ignorant, bigoted one that our 45th president unabashedly espouses.
A Washington Post poll of Trump and Clinton voters during 2016 election validates the mythology that many Trump supporters believe Black and brown people are gaining at their expense.
I for one am tired of race politics. I am tired of hearing about "our" this and that. This is America. And last time I checked this was one nation, under God, indivisible with liberty and justice for all. Or is that just a myth? A figment of my imagination? A hope. A dream. Or is America just a reality that only applies to white men and women?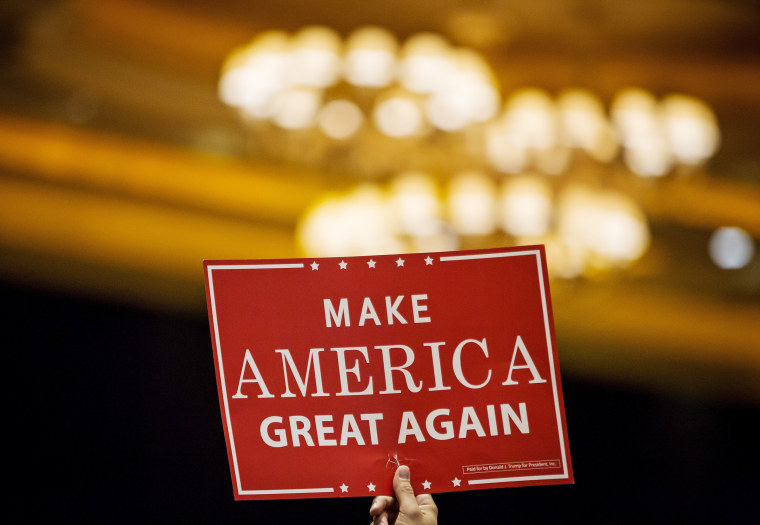 I am a Black woman. I am a college educated, Juris doctorate degree holding Black woman who hails from working class roots outside of Philadelphia, with two parents who lived in abject Jim Crow era poverty during their childhoods. My parents pulled themselves out of poverty through military service (my dad) and my mother earned a two-year degree in the 1970s in Nursing.
Both were beneficiaries of affirmative action policies in the military and education. I too benefited from affirmative action as I applied to college with high SAT scores, a strong GPA, lots of raw potential — and no money.
Maybe I did not have the same exact scores or grades as some of my white peers. But, none of them had my accolades as a varsity track team captain, congressional intern, and president of my class all four years in a school that was less than 2 percent African American.
People are more than their GPA. Or standardized test scores. People just need a chance. An open door.
For those colleges and law schools that saw my potential beyond my race and gender, I am grateful. They took a risk, perhaps, but the risk paid off well. I am successful. I am a good citizen. I contribute to my community. I love my country. And I believe deeply in America. The America whose founding motto is "E Pluribus Unum" - Out of Many, One.
Race and Gender Equity in the Age of Trump
These past six months of the Trump presidency and his blundering, mean-spirited, truth defying entitled overwhelmingly white, wealthy, privileged, outrageously disrespectful kids, cabinet and staff have tried my faith in America. They have tested us all. They have brought the republic to the brink of division and disaster.
To add insult to injury the Trump administration apparently has decided it is going to defend (yet again) the rights of "white people" being discriminated against or hurt by so-called affirmative action policies in education.
The Department of Justice's civil rights division is reportedly seeking lawyers to investigate and litigate "race-based discrimination" in higher education. The DOJ lawyers would work on "investigations and possible litigation related to intentional race-based discrimination in college and university admissions," according to an internal document obtained by the New York Times.
The truth is, however, that the U.S. Supreme Court has already settled this issue. It first addressed it in the 1970s in the Bakke v. UC Davis Regents, and again in 2016, in a 4-3 decision in the case of Fisher v. University of Texas, the Supreme Court once again upheld that race-conscious admissions programs are constitutional.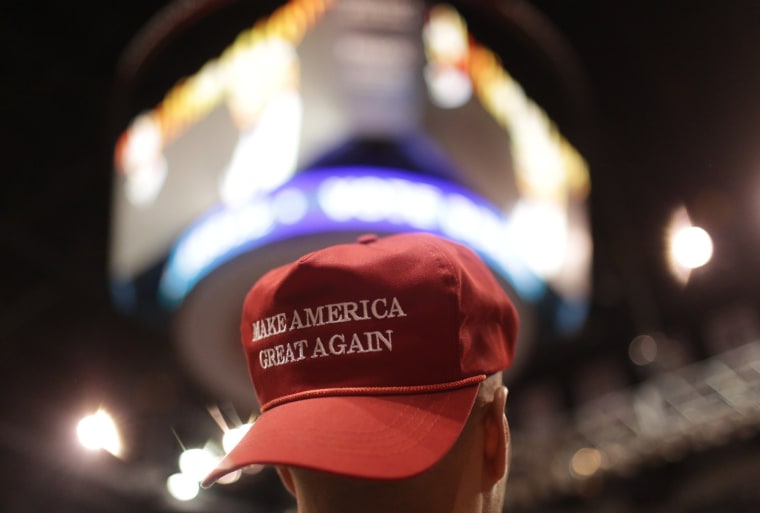 But let's have some real talk shall we? It is white women and gay citizens who have by far benefited from the most dramatic gains in corporate advancement, protections and social acceptance.
The numbers do not lie. Women are now more likely to graduate with bachelor's degrees and attend graduate school than men are and outnumber men on many college campuses. In 1970, just 7.6 percent of physicians in America were women; in 2002, that number had risen to 25.2 percent. But — and this is a big but — those benefits are more likely to accrue to white women than they are to women of color, and that imbalance has very real effects on employment and earnings later in life such as the pay gap.
Women of color earn 63 cents for every dollar a white man makes. Whereas white women earn 78 cents on the dollar. 27 percent of chief executives are women, but just 3 percent of them are black.
When it comes to support for gay Americans, most of the Fortune 500 signed an amicus brief to the Supreme Court supporting gay marriage in 2015. There was no such grand corporate support for civil rights or other initiatives to rid America of Jim Crow, or slavery.
As someone who does diversity and inclusion training for the Fortune 500, I can tell you that companies take their protections of LGBTQ programs very seriously in this day and age.
White people never see their own affirmative action. They never see how they open doors for each other that they close to the rest of us.
More unsettling for me, however, is that a policy like this coming from a White House of nepotism, entitlement and affirmative action for rich white men and women (just check out Trump's cabinet — the richest in American history) is hypocritical.
What about favored son-in-law Jared Kushner, son of a wealthy convicted felon, who was admitted into Harvard with marginal grades and credentials? Turns out his father had two US senators talk to the Dean of Admission, and daddy gave a nice donation to Harvard University just in case.
The bottom line is this: White people never see their own affirmative action. They never see how they open doors for each other that they close to the rest of us.
They never see how having white skin (even when you are poor or blue collar) in America protects and insulates them from all kinds of abuse, harassment, disadvantage and disenfranchisement.
They never see what they can get away with and yet still land on their feet unscathed. That if some person of color had done the same, they would be fired, ruined and jobless for good.
It's time for white America to grow up. Stop blaming the rest of us for what ails you.
Black and brown people are not winning at the expense of white people in America and we all know it.