She saved millions of lives and made a critical contribution to the world of medicine, but unless you're in the medical field — you've probably never even heard her name.
Henrietta Lacks was a young, black, mother of five when she died in 1951 after being diagnosed with an aggressive cervical cancer at Johns Hopkins. Doctor George Gey was working at Hopkins at the time, trying to culture cells in the laboratory. Lacks' cells were among dozens sent to his lab, but they were the first to ever survive and grow. Her cells, a unique and aggressive type, were later described as one in three billion.
Scientists called these resilient cells "HeLa" — taking first two letters of "Henrietta" and "Lacks." HeLa cells were used to test the polio vaccine, develop in vitro fertilization, and several chemotherapy drugs among hundreds of medical advances.
"When other cells are very finicky and you look at them crosswise and they die, her cells grow happily in the laboratory dish decade after decade," explains Dr. Francis Collins, Director of the National Institutes of Health. "Something like half of the Nobel Prizes in medicine over the course of the last 60 years have utilized HeLa cells to make their discoveries."
Grown and sold around the world, Lacks' legacy lived on in her cells: they have traveled to space, they have been embedded in a nuclear bomb. But for decades, the Lacks family had no idea.
Doctors came to test the family's blood for more research, but Deborah Lacks and her siblings didn't understand what it meant.
Related: Dr. Hadiyah Green Wants to Use Lasers to Kill Cancer Cells
"A lot of information was not disclosed to them. It was like, they forfeited information. And the family has been asking and wanting to know," said Jeri Lacks Whye, granddaughter of Henrietta Lacks. "And nobody would give them that information. And then a simple fact that they came to the family, you know, 20 years later after they took Henrietta's cells in the 1950's and they came to the family to do research. And they didn't explain to Henrietta's children, you know, what they were doing."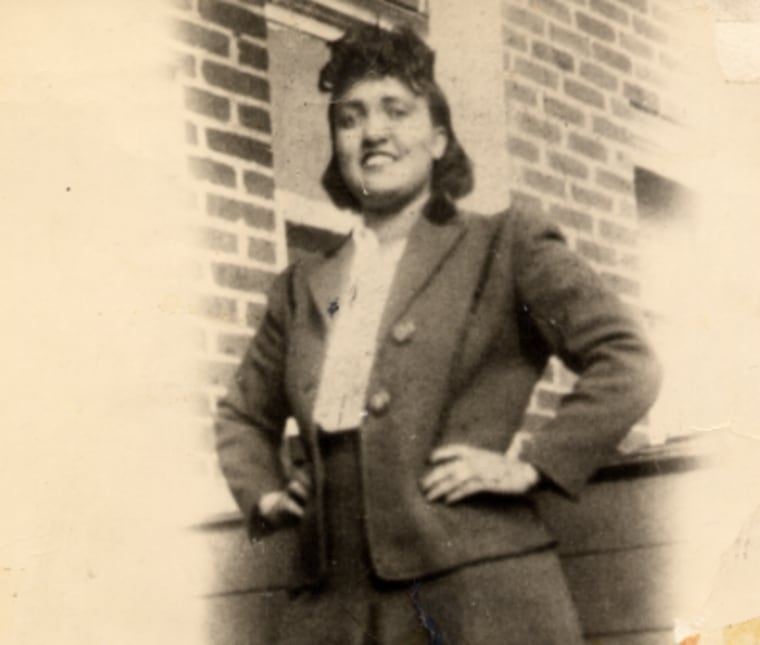 While some information leaked out over the years, it wasn't until science writer Rebecca Skloot tracked down Deborah, that the story began to come out. Skloot says she first heard the name Henrietta Lacks in a high school biology class.
"Just hearing the incredible amount of advances that had come from this one woman's cells... And I was like, 'Well, what else do we know about her? And did she have any kids? And what do they think about all this?'"
Deborah Lacks wanted two things in life. She wanted to learn about her mother, and once she realized what an incredible story it was, she wanted Oprah Winfrey to play her in the movie.
Deborah Lacks died before Rebecca Skloot's book, "Immortal Life of Henrietta Lacks," could reveal her mother's story to the world. But on April 22nd, in an HBO film by the same name, Winfrey portrays Deborah in her search for the truth.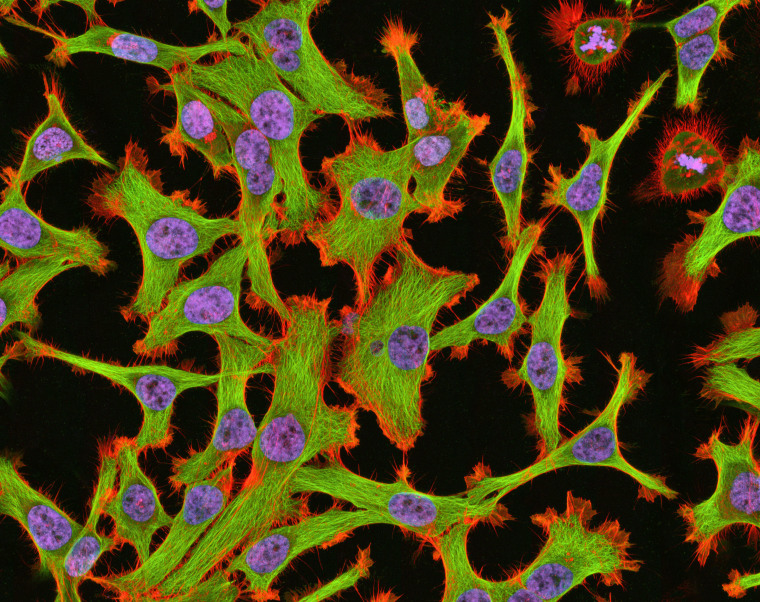 "I could [cry] when I think about Deborah and hear her voice from the tapes, how eager she was to know about her mother and to have this story told," Winfrey said in an interview with NBC News correspondent Kristen Dalhgren. The mega celebrity, who was once a reporter in Baltimore, was amazed she had never heard the story before.
"I was really like, how could I have been a reporter all those years and never heard of HeLa cells and never heard the name Henrietta Lacks?"
Over ten years of research, Skloot found out. It took Deborah Lacks a year to trust the author. The family had been deceived before. "You have no idea what you getting yourself into," Deborah told Skloot in one of their first conversations, and a scene reenacted by Oprah in the film.
Related: The Urgent Need for Black Bone Marrow Donors
"Unfortunately some members of the family are still being torn apart ... by the burden of those cells," Winfrey said. "It was actually one of the things that I cared about was that the telling of the story would release the burden in a way that the telling of the story would now bring a sense of not just attention but a claim and formal acknowledgment so that everybody could be more at peace with it."
Henrietta's oldest son Lawrence has spoken out about people profiting from the movie and book. Johns Hopkins says it never profited from HeLa cells, but millions of dollars have changed hands elsewhere, as the cells were cultured and sold around the world. The Lacks family was never compensated, but are moving forward and say the impact is bigger than money.
"You can't help but be proud of what it's done," said Henrietta's grandson David Lacks. "Okay something bad happened but so much good has come from it."
He now sits on the board at the National Institutes of Health helping to decide just what research Henrietta's gene sequence is used for. Jeri Lacks Whye speaks across the country about their grandmother's legacy.
"She was a woman. She was black with limited education, limited finances and look what she has done for the world," says Jeri proudly.
Related: Christen Johnson is Pushing For Diversity In Medicine
"I think we ought to think of the Lacks family as some of the greatest philanthropists in medicine of all time because of the way the HeLa cells have contributed to breakthroughs in many directions. That's a form of philanthropy. We are in their debt," said Dr. Collins.
Using part of her book and movie proceeds, Skloot has set up a foundation for the Lacks family, and others who have contributed to science without their consent. She has helped send several Lacks family members to college. It's something the family says Deborah would have also wanted: to see the next generation carrying on Henrietta's legacy.
"If nothing else happens, I think as a result of what this film will bring, I think what we're trying to say is that [Henrietta's] life really mattered," Oprah said.