At last.
When Viola Davis finally heard her name announced as an Academy Award winner, after three nominations, her mouth didn't drop in shock, nor did the splendor of the moment seem to overwhelm her.
Davis was ready—to proudly claim the golden reward she'd earned and publicly reflect upon her journey, with a story to tell.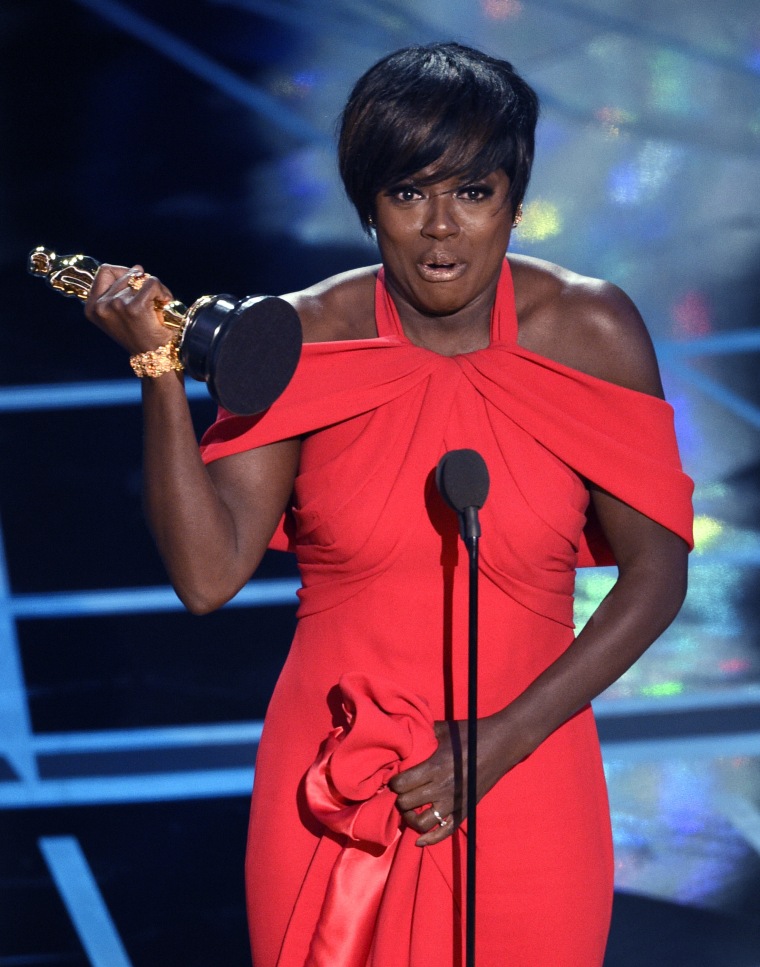 "There's one place where all the people with the greatest potential are gathered. One place—and that's the graveyard. People ask me all the time, 'What kind of stories do you want to tell, Viola?' And I say exhume those bodies. Exhume those stories," Davis said, thanking 'Fences' playwright and Pulitzer Prize-winner August Wilson for exhuming and exalting ordinary people in his work.
Somehow, Davis managed to capture what would become a recurring theme of the evening, as Black actors, writers, and filmmakers made history during the ceremony.
It was the first year where more than three Black Oscar winners took the stage for marquee categories - writing, acting, best picture, and documentary.
Each winner not only celebrated their achievements, they paid homage to people who have been downtrodden, they represented the possibilities for Black people in the film industry, and they uplifted untold stories—stories rooted in Blackness—and witnessed to the world that these stories are worth telling.
Related: Meet the Man Behind Hollywood's Secret Screenplay Database, 'The Black List'
In one of the show's earlier moments, Janelle Monae, Taraji P. Henson, and Octavia Spencer spoke about their nominated film, Hidden Figures, while presenting one of the figures whose story their film exhumed. But her body wasn't entombed six feet underground. She was able to receive and smell her flowers, to experience the joy of knowing her hard labor touched millions of lives, and do it while she yet lived.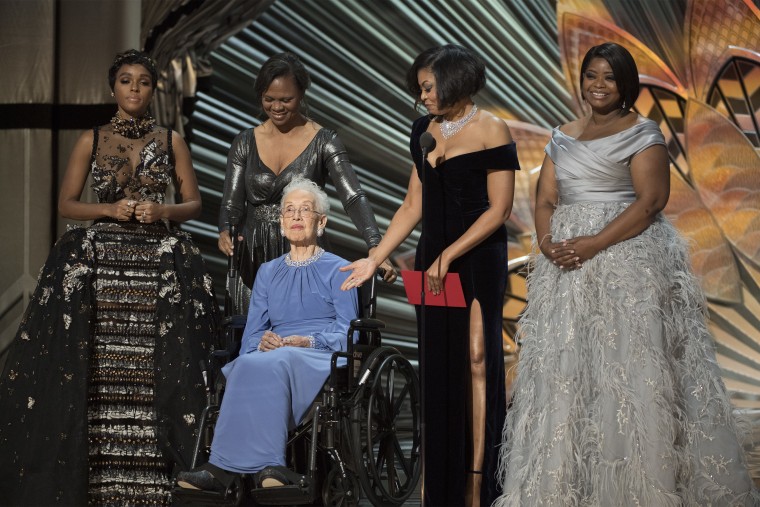 Katherine Johnson, the NASA mathematician whose calculations proved pivotal in launching the first American men into space, smiled warmly as the audience greeted her with a standing ovation. With the work of the film, and in that moment on the stage, Johnson—who represents one of many Black women who worked tirelessly in the shadows of their white colleagues at NASA—was hidden no more.
That kind of recognition cannot be understated. Even though Hidden Figures didn't win an Oscar that night, the movie itself won in that very moment. They won by harnessing the power and pride to be found in authentic representation, in being present and counted, in saying "I was here, I am here, and you should know my story."
When films like "Moonlight" take home an Oscars haul, it sends a message to Black and LGBT people that their struggles and triumphs are worth knowing and celebrating, despite the often-crushing social forces that may make them believe they're inherently broken and flawed, and when there's nothing wrong with us being who are are.
Terrell Alvin McCraney, who adapted the screenplay from his own stage play with director Barry Jenkins, spoke directly to a group that's usually the punchline for nasty jokes and among the most vulnerable for violent hate crimes. Jenkins said that the win should offer reassurance to marginalized groups that filmmakers and advocacy groups like the American Civil Liberties Union will "have your back" during the next four years, a reference to the current presidential administration.
McCraney concurred, adding a bit of a different flavor, the likes of which have never been delivered in such a way on that stage. "This goes out to all those Black and Brown boys and girls and non gender-conforming—who don't see themselves, we're trying to show you, you and us." he said. "This is for you."
And the hits kept coming. Mahershala Ali became the first Muslim actor to win for his role as Juan in "Moonlight." Ezra Edelman emerged as a Best Documentary Feature winner, for his work with Catherine Waterlow on "OJ: Made in America." The category included four black filmmakers for the first time ever, with two other nominated films explicitly tackled issues of race—including Ava DuVernay's "13th" about mass incarceration, and Raoul Peck's "I Am Not Your Negro," a meditation on the work and legacy of James Baldwin.
And "Moonlight," despite an awkward, embarrassing, and undeserving flub that sucked away some of the dignity of a life-changing announcement, shocked the audience during its win for Best Picture, beating out 'La La Land' and becoming the first LGBT movie to win the biggest prize of Oscar Sunday
"Even in my dreams this could not be true. But to hell with dreams. I'm done with it, because this is true," Jenkins said.
Yet the reality remains that so many actors and filmmakers often dream of winning what's regarded as the industry's highest honor. When those dreams get unduly dashed because of an industry's diversity and inclusion struggles, as has happened for decades at the Oscars, it can be discouraging and demoralizing for hard-working artists to know that barriers outside of themselves may get in the way of them experiencing the acknowledgement and external validation that their peers may believe they deserve.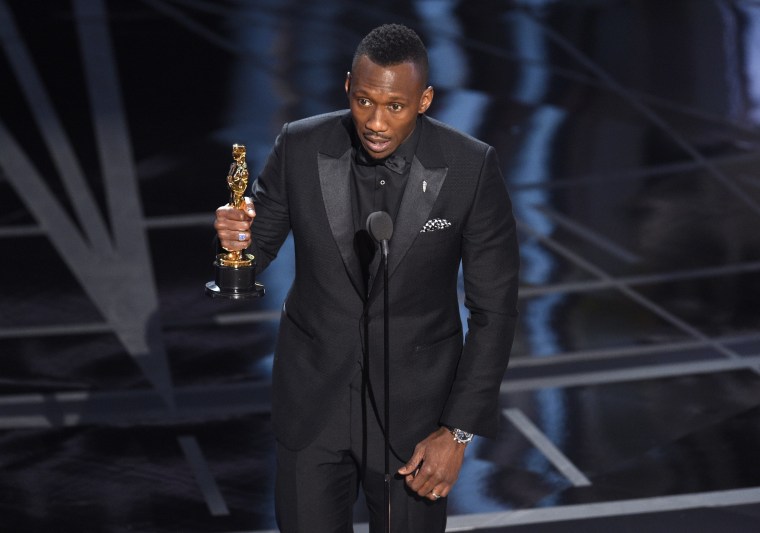 The Oscars are a mainstream awards show, representing the whole of the industry, one that was originally created to center the experiences, narratives, and works of white people, and in particular, white men. As #OscarsSoWhite creator April Reign has noted, even with the ongoing changes within the Academy's board and voting structure, and this year's nominations being more diverse than in recent years past, there's still more work to be done for Hollywood to better reflect society—both in front of the camera, behind the camera, and at industry awards.
Some might say the fight for mainstream recognition, particularly for Black people, is an uphill battle not worth fighting when ceremonies like the NAACP Awards and the Black Reel Awards honor the community's excellence from within. In essence, they ask, why fight for validation in a ceremony and an industry organization that's historically excluded non-white people?
But a win-win approach is possible. Yes, it's important to validate and show love to excellent work from within a community. Yes, it's also important to take the most-watched film and entertainment telecast every year, broadcast in dozens of countries, to demonstrate that, as Margaret Mead once said, a small group of thoughtful and concerned citizens can indeed change the world.
Change can come through media representation—for the young person looking for models of possibility, for the older people who have felt invisible and rendered unimportant with age, for the foreigner who may dream of one day working in Hollywood, and for people from underrepresented American communities who are struggling and hustling to make their way into the industry.
And awards or not, Black people, and work that centers Black experiences, must be part of that conversation—or else members of the community further risks entering the graves that surely await each and every one, with an untold or unheralded story that must wait with infinite potential to be exhumed by artists who, like Davis, dare to marvel in the wonder of graveyards, and look for something or someone to bring back to life.