For African-American filmmaker Tahir Jetter, getting into Sundance is major.
"It's a big deal," he told NBCBLK. "It really is sort of the premiere marketplace and screening venue for independent film across the country, so I was just very happy we got it."
His movie "How To Tell You're a Douchebag" is one of several dozen films at Sundance directed or produced by filmmakers of color, a list that includes "The Birth of a Nation," Nate Parker's directorial debut.
Sundance President Robert Redford says promoting diversity in filmmaking has always been the main goal of the institute and festival he founded.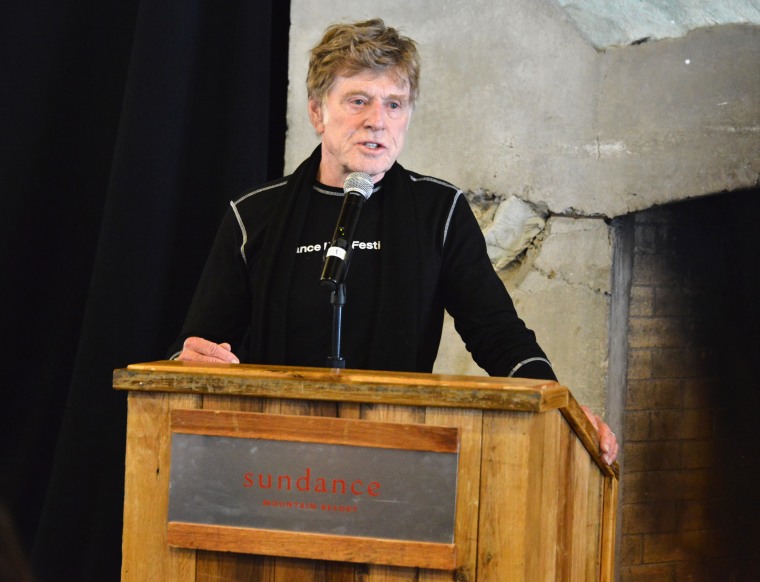 "The point of it all in the first place was to create an opportunity for new voices in film to have a place to speak," Redford told journalists Thursday at the Sundance opening day news conference. "That's something I think we're generally pretty proud of, is how we show diversity in the festival because we think it's important."
Among the other filmmakers of color represented at Sundance are JD Dillard ("Sleight"), Steven Caple Jr. ("The Land"), Rita Coburn Whack (co-director of the documentary "Maya Angelou: And Still I Rise"), Don Cheadle ("Miles Ahead"), Diego Luna ("Mr. Pig"), and Spike Lee ("Michael Jackson's Journey from Motown to Off the Wall").
Asian-Pacific filmmakers with a presence at Sundance include Taika Waititi, Maori-Jewish director of "Hunt for the Wilderpeople", Paull Cho (Executive Producer of "Tallullah"), and the filmmaker who goes by the single letter Q, director of "Brahman Nahman."
"We have always strived to support artists working in different mediums with different perspectives," Trevor Groth, chief programmer of the festival, told NBCBLK. "That equates to diversity."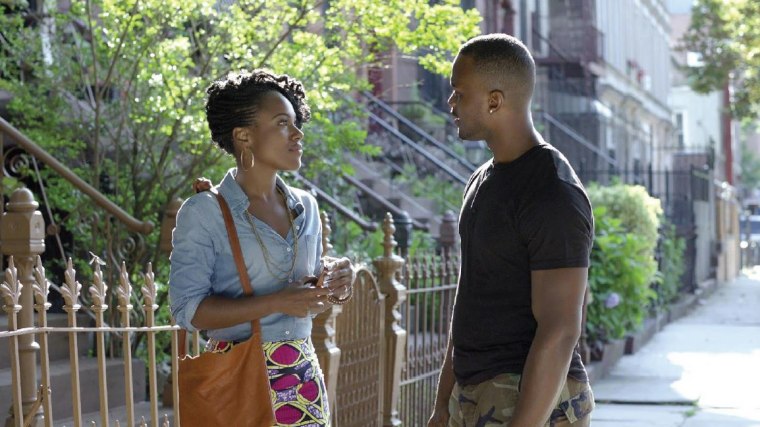 As Hollywood debates its record on inclusion and diversity in the wake of the Academy Award nominations and the #Oscarssowhite meme, Sundance sees a significant role for itself in fostering change.
"The industry has come to Sundance to look for films to distribute, to look for directors to hire to work on projects and we have a great track record with that," Groth said. "But now with all of the pressure that's being put on Hollywood, being put on the Oscars to expand their repertoire and to bring in more diverse storytellers, hopefully they look to Sundance and find some of that talent, like they've been doing already, but just expand the notion of who they're looking for here because there's a great deal of talent here… from such a wide variety of storytellers that I know could go on and make great films for Hollywood too."
"...There's clearly not a lot of women or non-white people who are being allowed to participate within the industry in meaningful roles and in the roles that yield the most fame and the most income."
Some of them have. Directors Ava DuVernay and Ryan Coogler were both nurtured at Sundance. Coogler, whose latest film is the hit "Creed," participated in the Sundance screenwriting lab before directing his debut feature "Fruitvale Station," which in 2013 won both the Sundance Grand Jury Prize and audience award.
"When you get into a lab program or you're in the festival there are all these resources available to you," said Brickson Diamond, co-founder of the Blackhouse Foundation, which for 10 years has created a hub for filmmakers of color at the festival.
"The ability to be mentored, both formally and informally, to be advised and supported really is what this whole Sundance Institute — of which the festival is one very large part — is all about," Diamond told NBCBLK. "That network and that community they can leverage again and again and again as they grow and develop as artists."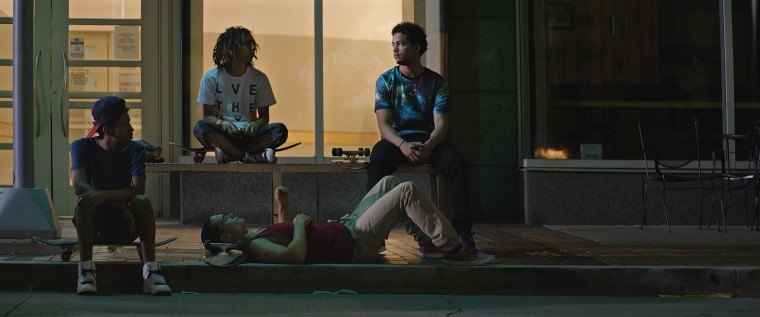 The festival has a long record of getting behind women filmmakers and a wide range of minority talent.
"Sundance Institute's commitment to supporting Native artists is woven throughout the organization's history," the festival noted in a press release that highlighted six features and shorts in which the primary creative talent is made up of Native American or Indigenous peoples. That includes "The Land," produced by Blake Pickens, who according to the festival is of the Chickasaw Nation.
RELATED: 'Disappointed': Lupita Nyong'o Speaks Out About Oscar Diversity
But even Sundance can improve its record of inclusion, says the Institute's Executive Director, Keri Putnam.
"I think we are doing well as compared to mainstream Hollywood certainly, in terms of the filmmakers that are coming through and the voices that we're hearing. but I don't think anyone's job is done in this area," she told NBCBLK. "Frankly, I'd like to see more filmmakers of color submitting to our labs. I'd like to see more women getting their second film made… I don't want to say that we're resting on our laurels and think we've got it figured out."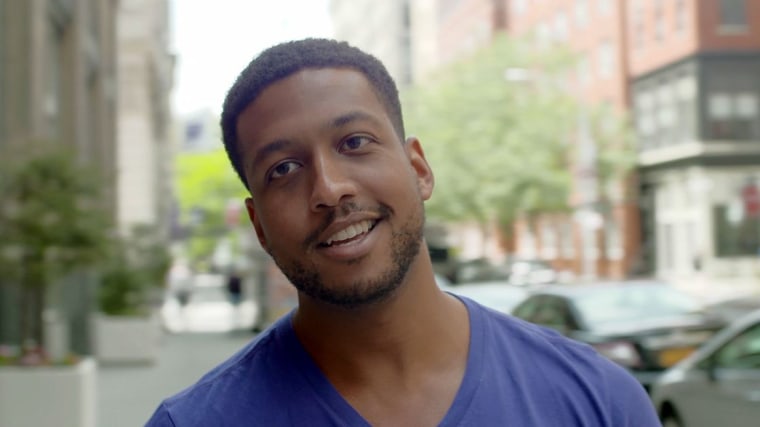 And Jetter, who describes his "How To Tell If You're a Douchebag" as a "modern rom-com," says there are limits on how much Sundance alone can change realities in Hollywood.
"As great as the Institute has been about providing a kind of a showcase for filmmakers of diverse backgrounds the industry itself is not — it's a whole different animal," Jetter said. "No one is being held accountable for who is being hired in the sense that there's clearly not a lot of women or non-white people who are being allowed to participate within the industry in meaningful roles and in the roles that yield the most fame and the most income."
Motion Picture Academy President Cheryl Boone Isaacs, who is African-American, announced Friday the Academy will change its membership and voting rules to promote greater diversity in its ranks, offering hope to some that change can come to Hollywood.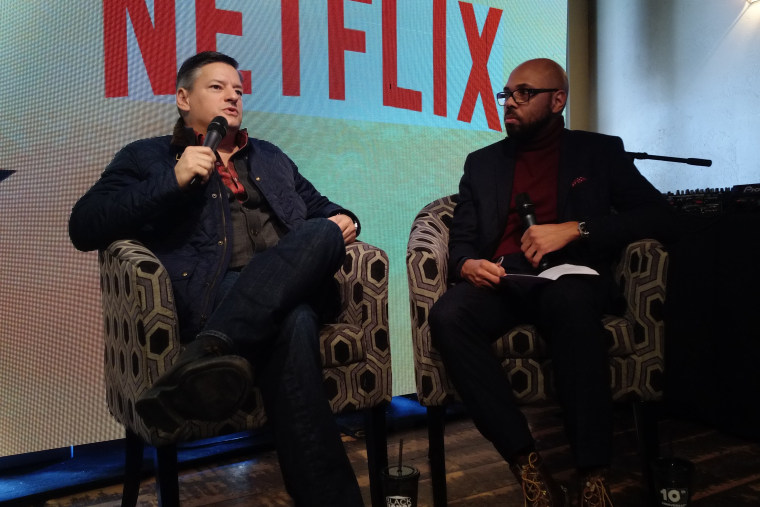 "I'm optimistic. I'm optimistic," Ted Sarandos, Chief Content Office at Netflix, told NBCBLK about the prospect of the Hollywood culture shifting.
He was invited to speak Friday before a diverse group of filmmakers at the Sundance Blackhouse. To applause he said, "I don't think of diversity as a social challenge that we must live up to or any of those things. I look at diversity as a benefit. I think of diversity as a real core strength. The more you can invest in diversity the more you're going to be paid back."
Indeed, the greatest impetus for change in Hollywood may be economic, based on a recognition of America's changing demographics.
"The whole thing about 'it's going to take time' is a very funny point. When Hollywood wants to do something it gets it done."
"As Ted Sarandos said it is a risk averse business, right. So there is this risk aversion and caution that is there, but there's also a desire to be a business that makes money," Diamond noted.
Diamond said the recent success of NBC's new Latino-driven comedy "Telenovela" is instructive.
"You can't sell that without authentic voices on the crew and the creative team. I think you should look at those kinds of dynamics, those kinds of audiences, it will drive diversity," he told BLK. "I think those economics will play out and they will make a difference."
Jetter, whose film premieres Monday in the festival's edgy "NEXT" section, suggested there is another reason to believe the industry can transform how it functions, and quickly, if it wants to.
"The whole thing about 'it's going to take time' is a very funny point," he told BLK. "When Hollywood wants to do something it gets it done. It rushes movies into production without scripts. If you really wanted to make a change you could."