Every now and then Michael Tubbs comes across news of the other Michael Tubbs. And he cringes.
"I'm someone very interested in diversity, equity, social justice and getting rid of white supremacy," said Tubbs, the 27-year-old mayor of Stockton, California. "We have the same name but a completely opposite aim in life."
The other Michael Tubbs, 57, is the leader of the Florida chapter of the League of the South, listed by the Southern Poverty Law Center as a hate group. He has a long-documented history of hate, aimed mostly at blacks and Jews. He made headlines again recently as he emerged as a key figure in the Charlottesville melee, a bloody clash between white supremacists and the counter-protesters who fought them.
Tubbs is alleged to have orchestrated many of the most violent incidents at the rally-turned-riot. He was captured on video and by witnesses ordering his underlings to dole out vicious attacks and beatings, including one particularly violent attack on a young black man named Deandre Harris, who was left staggering and bleeding.
"What's shocking is that throughout history, every time there was progress in this country it was always met with angry, violent, murderous, white nationalist anger."
As blood spilled in Charlottesville, including the killing of a young woman by a suspected white nationalist who mowed through a crowd with his car, Mayor Michael Tubbs followed along on social media nearly 3,000 miles away.
"It was just a reminder of just how much work we have to do," Mayor Tubbs said in a phone interview. "What's shocking is that throughout history, every time there was progress in this country it was always met with angry, violent, murderous, white nationalist anger. From the rise of black elected officials after the civil war and Reconstruction to the civil rights movement. Every time there's progress there's a response, there's a lot of bloodshed and hate."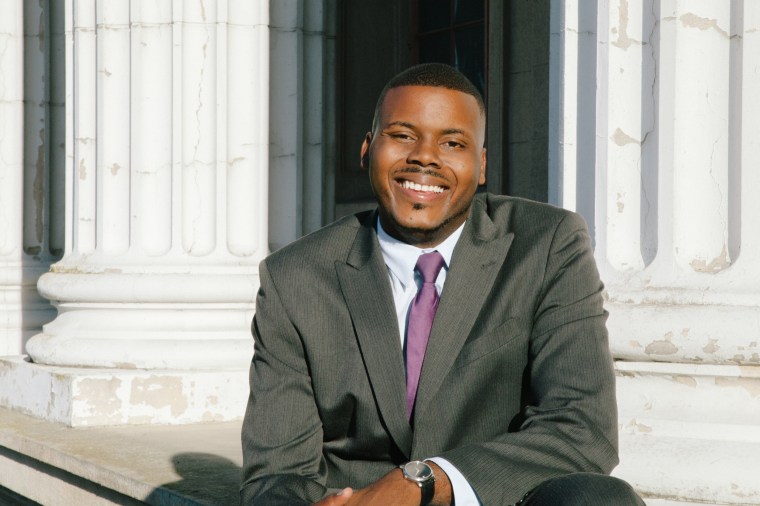 A number of historians and analysts say what could be considered great progress in the election of President Barack Obama, America's first black president, has given way to the ascension of President Donald Trump, in many ways his antithesis.
Trump rose to political prominence leading a years-long political war that hinged largely on questioning Obama's legitimacy via the so-called birther movement, viewed by many as a proxy war against African-Americans. Then Trump barreled through the 2016 presidential election by whipping his overwhelmingly white, largely poor and uneducated base into a frenzy with racially charged, nationalistic and xenophobic rhetoric.
Related: Anquan Boldin Just Quit the NFL. Charlottesville Was the Tipping Point
What the events in Charlottesville revealed may be something of a racial and political cross-roads for America. It drew a wide swath of racial miscreants, including Ku Klux Klan and neo-Nazi groups that had been pushed toward obscurity in recent years.
Here, in this conflux of race and politics, is where the two Michael Tubbs collide.
Theirs is a story in black and white. Literally, one is African-American and the other, white. One represents American aspirationalism, the other American abhorrence and intolerance.
One is an inspirational tale of hope and the richness of the American melting pot. The other reeks of hate and racism, a wretched stew that has stubbornly remained a staple of life in America.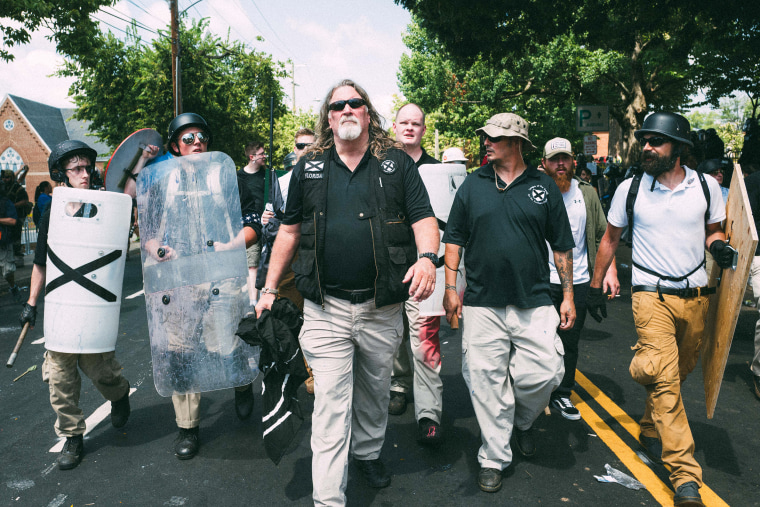 Two Paths
Mayor Michael Tubbs, born to a single, teenage mother, rose from poverty in the gritty streets of Stockton to earn bachelor's and master's degrees from Stanford University. He's interned at the White House and Google and traveled across America, finding strength and pride in the country's vast diversity of people and places.
By 22 he was back home in Stockton where he won a seat on the city council. This past spring, he was elected the mayor of Stockton. He won with 70 percent of the vote, becoming the city's first black mayor and the youngest mayor in American history of a city with a population of at least 100,000 people.
The other Michael Tubbs is a felon, a former Green Beret demolition expert whose past is pocked with racially incendiary incidents.
Tubbs was convicted in the 1987 robbery and assault of two fellow soldiers at Fort Bragg, North Carolina. He and another masked soldier tied the two men to a tree and robbed them of their M-16 rifles. The victims later told investigators that the robbers yelled out, "this is for the Klan" as they ran off. When investigators finally caught up with Tubbs years later and subsequently raided locations connected to him and his co-defendants, including his brother, they found large caches of weapons, explosives and racist literature.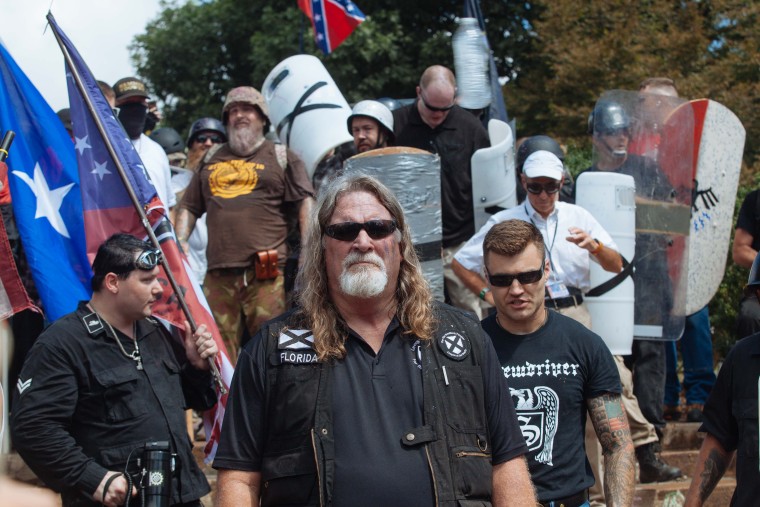 The arsenal of firepower included Soviet AR-15 and M-16 automatic rifles, thousands of rounds of ammunition and an anti-aircraft machine gun. The stockpile included hand grenades, tear gas and booby traps. Investigators found how-to manuals on waging urban warfare and videotapes of speeches by Adolf Hitler.
The amount of explosives seized during Tubbs' arrest was enough to blow-up a city block, an agent from the Bureau of Alcohol, Tobacco and Firearms said at the time. Much of the arsenal was stolen from Army bases. Prosecutors say Tubbs sold stolen weapons to white supremacy groups, and even founded his own, the Knights of the New Order, which he and his brother described as "lifeguards of the gene pool."
Related: You Could Be Next': Philando Castile's Mom Speaks Out on Police Brutality
"I dedicate my heart to oppose the enemies of my race, my nation and the New Order," read a handwritten pledge to the Knights of the New Order uncovered by investigators. "I dedicate my life from this moment forward to fostering the welfare of the white Aryan race."
Court papers show that Tubbs and his clique planned on targeting black and Jewish-owned businesses including newspapers, TV stations and other minority-owned businesses. In 1991, Tubbs, then 31, pleaded guilty to federal weapons charges related to the apparent plot to launch a race war. He served about four years of an eight year sentence in prison.
Tubbs emerged from prison and resumed his affiliation with hate groups, according to the Southern Poverty Law Center. He rose through the ranks of the League and eventually took over leadership of the group's Florida chapter, a so-called "Neo-Confederate" organization that was formed in Tuscaloosa, Alabama in 1994.
A Native Son
In 1990, the year of Tubbs's arrest in Jacksonville, Florida, a young black boy by the same name was born to a teenage mother. The boy's father was in prison. He faced as daunting a path out of poverty, let alone as a black man in America, as there is.
The future mayor, Michael Tubbs, took a circuitous route to office. From the proverbial other side of the track, to all across the country before the draw of home, to Stockton, grew too strong to deny. Tubbs received a full scholarship to Stanford University where he graduated with degrees in Policy, Organization and Leadership Studies.
But his path back home was laid near the beginning of his final year in college. And it was laid in blood. In 2010, a cousin was murdered at a Halloween Party. The killing sent a shockwave through Tubbs. He knew then that he had to do something about the violence that strikes too often in his hometown, a scrappy, mid-sized city about 80 miles east of Oakland.
He set his sights on political office. Two years after the death of his cousin Tubbs announced his candidacy for city council, buoyed by a $10,000 donation from Oprah Winfrey. He won and soon established the Reinvent South Stockton Initiative aimed at bolstering the health, safety, education and housing needs of the city's most vulnerable residents. In 2016 he ran for mayor and won the election in a landslide, capturing 70 percent of the vote.
Tubbs said that his goal is to improve the lives and outcomes of those who live in his very diverse city, in the spirit of equality and justice, regardless of race or class.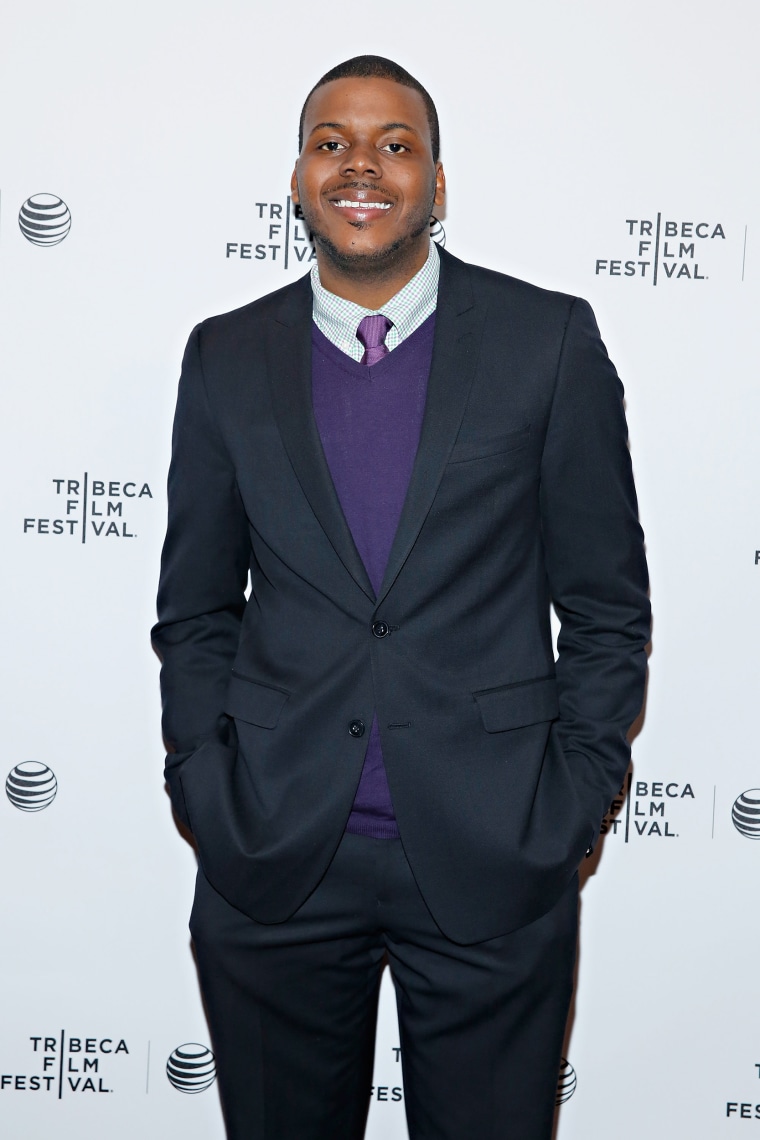 "Now it's my time. Given that I'm in a seat of governance and I can make policy and be a spokesman for the city, it's my time to help lift us up," he said.
In recent weeks Tubbs has found himself entangled with Trump's Justice Department.
Stockton is one of four cities singled out by Attorney General Jeff Sessions and the DOJ as part of a shaming of so-called sanctuary cities. The DOJ sent letters to the cities calling for strict enforcement of immigration laws in exchange for federal crime-fighting support.
According to Mayor Tubbs, roughly a third of Stockton's residents are foreign born and he feels that cracking down on immigrant communities does little to bolster trust.
"I was incredulous," Tubbs said upon receiving the letter. "We don't plan on using our limited resources to profile people based on their perceived immigration status."
Reflecting on the events in Charlottesville and his polar opposite namesake, Tubbs said there's an opportunity now to shift from hateful, divisive rhetoric and heal.
"I think we have the same passion, the same sense of righteous indignation but radically different aims and outcomes. For me, what's most ironic, is about 200 years ago I could've been on his family's plantation. We're probably related in some way," he said. "But my heart goes out to him. To be so angry and be so hateful and be so evil, it's not healthy."
And Tubbs said there's been one glimmer of hope out of the muck and madness that streamed across the news out of that beleaguered Virginia city.
"A lot of the counter protesters were also white. The woman that was murdered was white. I'm a little hopeful because there are more people who look like the white supremacists who are denouncing white supremacy vocally," Tubbs said. "That's an encouraging sign that there are people that aren't going to sit back and let this happen. There are people who are going to fight back with the best of America's ideals and values."