It was the night of August 18, 2006 on the "gay friendly" streets of Greenwich Village in New York City when the lives of seven friends would be forever changed. While out for a night of fun, seven black lesbians from Newark, New Jersey were first verbally assaulted by an African American male who told them that he would "f*&$ them straight," and then they were physically assaulted.
Once the African American male's harassment turned violent -- ripping at one of the girl's hair and pulling it out from the root, and choking another girl to the ground -- one of the friends took out a pocketknife from her purse and stabbed their attacker.
What would follow next was a trial by media, referring to the group of friends with headlines such as, "Attack of the Killer Lesbians," "Girls Gone Wilding" and "Man Stabbed for Attack After Admiring a Stranger", and a court trial that would land all of the women in prison with one of them serving 7.5 years.
A new documentary entitled Out in the Night, directed by blair dorosh-walther and premiering on Monday June 22nd on PBS, chronicles the events of that August night and the lives of four of the women—Renata, Patrisse, Terrain and Venice—known as the "New Jersey 4" who pled innocent to the charges being lobbed at them.
What many now know, thanks to a viral video by the organization Hollerback, but women, especially women of color have always known, is that street harassment is prevalent and when you happen to be gender non-conforming it can quickly escalate to violence.
According to the organization Stop Street Harassment's 2014 report, 65 percent of women have experienced street harassment, 41 percent have experienced physically aggressive forms including touching, following, and flashing and 45 percent of LGBT people have experienced physically aggressive street harassment. The breakdowns along race, socio-economics and sexual orientation and presentation are startling—none of which was taken into consideration after the group of seven friends were forced to defend themselves in the face of violence back in 2006.
"It wasn't about us as individuals. It was about how the media covered us," said Renata.
Sensational headlines made it clear that their harassment was not taken seriously and according to the law three or more people involved in an assault are referred to as a "gang," regardless of actual gang affiliation and are prosecuted as such.
"If you see all the coverage and that's all you see then they [the jury] only get one side of the story," Patresse added.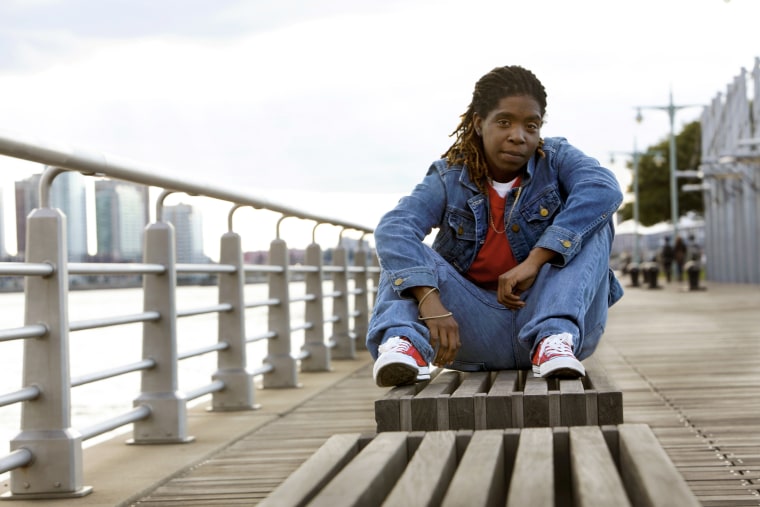 Being black, low-income, LGBT and gender non-conforming created the perfect storm for a justice system that locks up black and brown people faster than more prisons can be built.
The glaring issue of race could not be avoided when discussing the many terrible headlines either. "If we were white the headline would have been: 'Group of Women Attacked by African American Man in the West Village'," Venice said.
Renata chimed in, "Another headline would be: Monstrous Man Attacks Defenseless Women Out for a Night of Fun."
It has been evident through trials we have seen over the past few years that only a certain type of person, namely male, white and straight have the right to defend themselves. "I don't have patience. I have the right to be respected for who I am. If someone comes close to me and threatens me I have the right to defend myself as a human being," Renata declared.
As recent cases from the shooting of Michael Brown, Trayvon Martin, Renisha McBride and others have shown, the claims of feeling "threatened" only seem to work when you are white and in the presence of blackness. In contrast, the recently released Marissa Alexander, a straight black woman who shot a warning shot into a ceiling while being threatened by her abusive husband and CeCe McDonald, a black transgender woman who killed her attacker, face unreasonable jail time for defending themselves in the face of violence.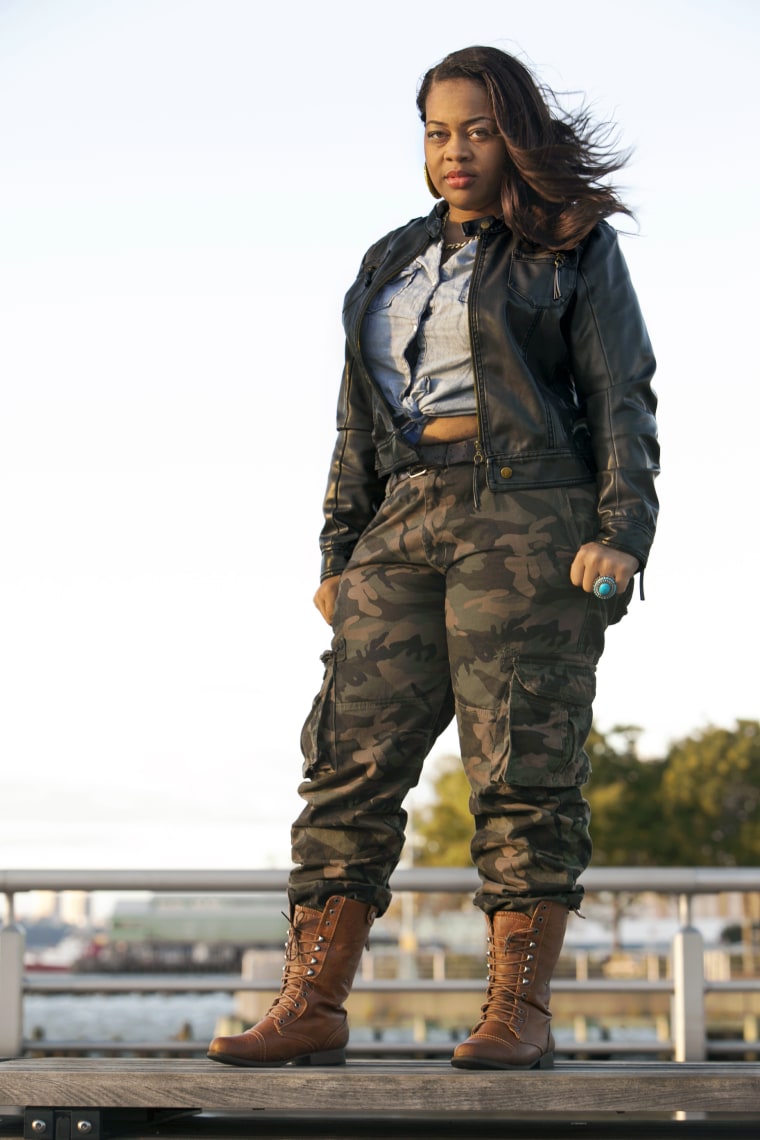 During their trial, the New Jersey 4 were viewed as anything other than victims of physical and verbal harassment. "Men feel like this [sexual harassment] is what they are supposed to do and women are supposed to follow. I shouldn't have to shy away from who I am because I'm afraid of being attacked," Patresse stated.
"Men challenge my gender non-conforming all the time when I'm with my girl, they're like 'you think you're a dude, then fight me like a dude', I'm not interested in fighting," Terrain said.
In 2006 social media outlets like Twitter were in their infancy. There were no hashtag campaigns of any real substance and no way to bring attention to issues that traditional media was skewing or ignoring. "There has been a whole community of different bodies that we see in social media, we're more aware of what's happening," Renata said.
With regard to the potential change in outcome for their case with social media Terrain said, "I think social media plays both ways. Our situation could have turned into a joke, that's how reckless social media can be."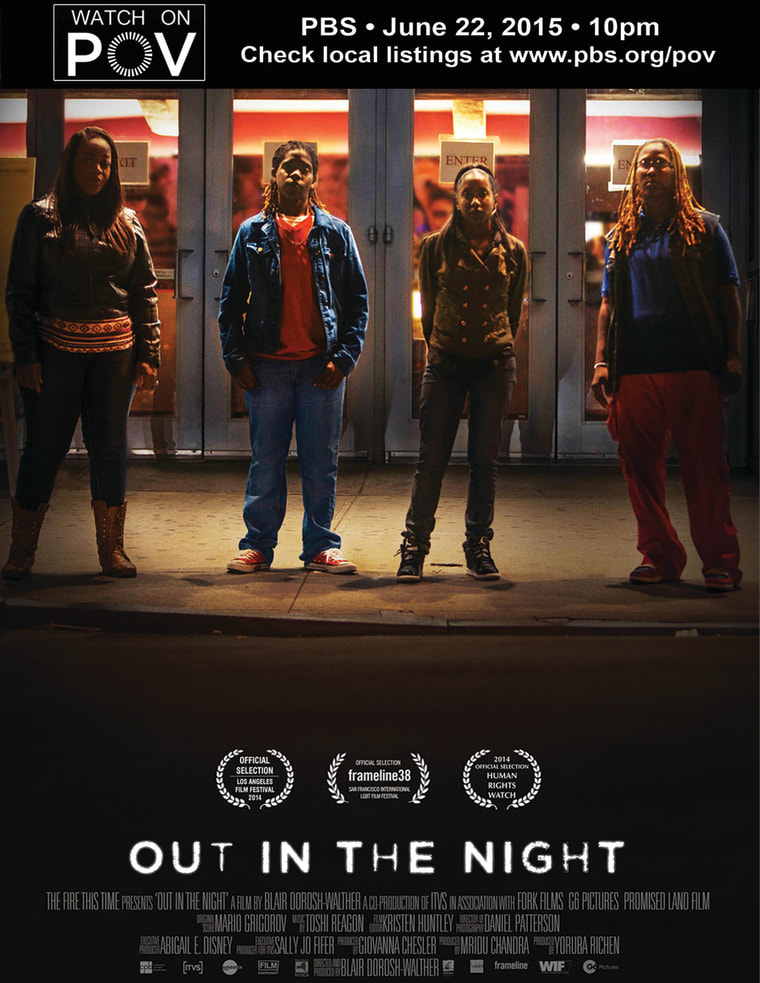 By 2013 all of the New Jersey 4 had been released from prison, but the issues that their case highlighted still haunt us today. Even after all they have been through together as friends they remain hopeful for the future, "I want [this film] to get the truth out there and for people to see who we really are. The media dehumanized us and I'm trying to reclaim it," Renata affirmed.
"My main reason for doing this doc was that I saw so many women in prison for defending themselves and no one was advocating for them. They didn't have anyone telling their stories. I want people to see this, get awareness and speak for those that can't speak for themselves," Patresse asserted.
It's been a long road for these courageous women, and given all that they have faced their final words to me when I shared my fears of holding my wife's hand in public--for fear of being harassed or assaulted brought tears to my eyes: "In the name of the NJ 4, take your wife's hand and keep your chin held high—you have a right to your space."