HAMPTON, Virginia — On the banks of the Chesapeake Bay, Terry Brown sits in his office at Fort Monroe and reflects on ghosts from long ago autumns: Confederate Army General Robert E. Lee was stationed at Fort Monroe from 1831-1834 and strolled the same creaky hallways that Brown walks today.
Brown, 48, the first African-American National Park Service Superintendent to oversee Fort Monroe National Monument, has adapted to an unusual workspace that once served as Lee's military home. Brown's office, which could have been filled with Lee's Confederate keepsakes, has been transformed with contemporary books by African-American authors and a framed photo of former President Barack Obama.
Today, Brown ponders the best approach to discuss the history of slavery with Virginia residents. He has embarked on a profound mission to help bridge the racial divide in Virginia by sharing the historical account of Fort Monroe.
"This was Robert E. Lee's home," Brown told NBC News as he walked around the 565-acre fort, now a sprawling national park. "And this is also a place where the first Africans arrived."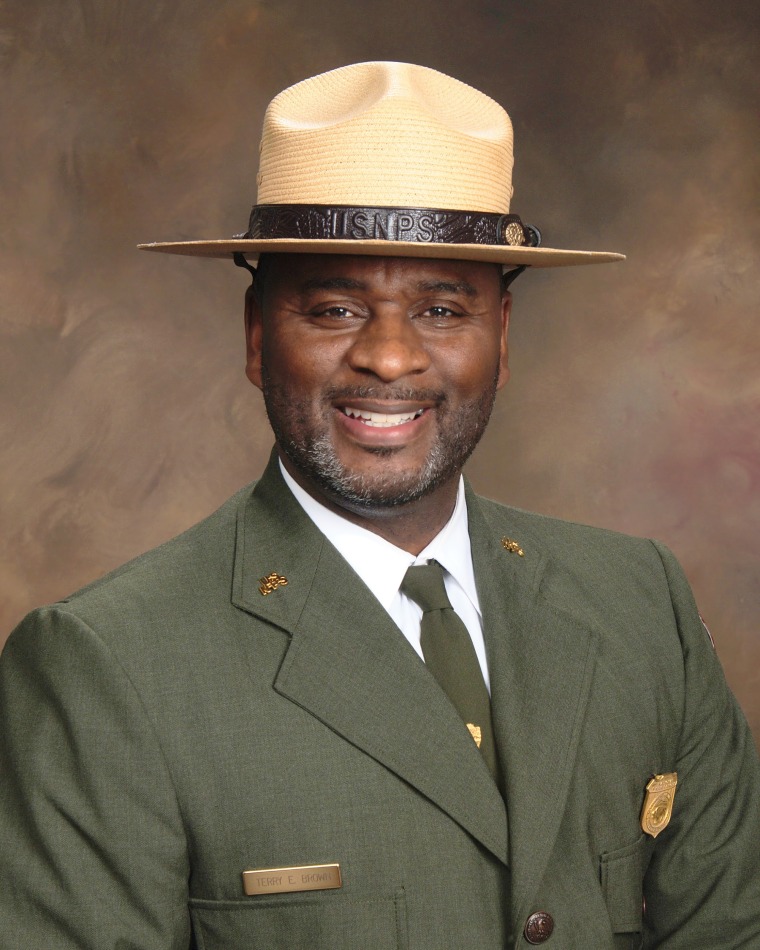 Twenty enslaved Africans were brought to Fort Monroe in 1619 aboard the White Lion, a Dutch ship. They were part of the first Africans on record to be forced to work as laborers in Virginia. President Obama declared Fort Monroe a National Monument in 2011.
"My challenge is protecting these stories and telling these stories in a fair and sensible way," Brown said. "I look at U.S. parks and Fort Monroe as comfort zones because people won't have these kinds of tough conversations about slavery if they don't feel comfortable."
Brown, a 27-year veteran of the park service, accepted his appointment 16 months ago. Since then, Virginia has experienced the deadly rally by white nationalists in Charlottesville and a fierce debate over the removal of Confederate monuments.
"Terry is upfront about his beliefs and he wants to generate real and passionate conversations in Hampton and he's not afraid to say that we don't see the world the same way so let's talk about it," Kym Hall, Superintendent of Colonial National Historical Park, told NBC News. "Terry wants to get at the root of the [racial] divide and I really appreciate that about him."
Related: Gen. Kelly Says Civil War Due to Lack of Compromise. Historians Dispute That.
As White House Chief of Staff John Kelly faces backlash over his Civil War comments, Brown is also keenly aware that not all Americans embrace a contentious argument: that the Civil War was fought over slavery. "This is complicated history," said Brown, a natural storyteller who also enjoys speaking to Hampton's grade-school students.
"Slavery existed for 400 years so it's going to take some time to get to a place where we can have an honest conversation about these traumatic events," he said. "I hold it as a big responsibility and sense of honor and I try to provoke thought along the way. I want people to know the stories of slavery and the impact of racism today."
The timing of Brown's appointment at Fort Monroe is alsosignificant: Kathy Spangler, Director of Virginia's 2019 Commemoration, said her team is meticulously planning a major statewide event in 2019 – entitled "American Evolution" – to mark the 400th anniversary of the first representative legislative assembly in the New World, the arrival of the first recorded Africans to English North America, and the recruitment of English women in significant numbers.
Spangler, who works closely with Brown, said Fort Monroe will play an integral role in the 2019 commemoration.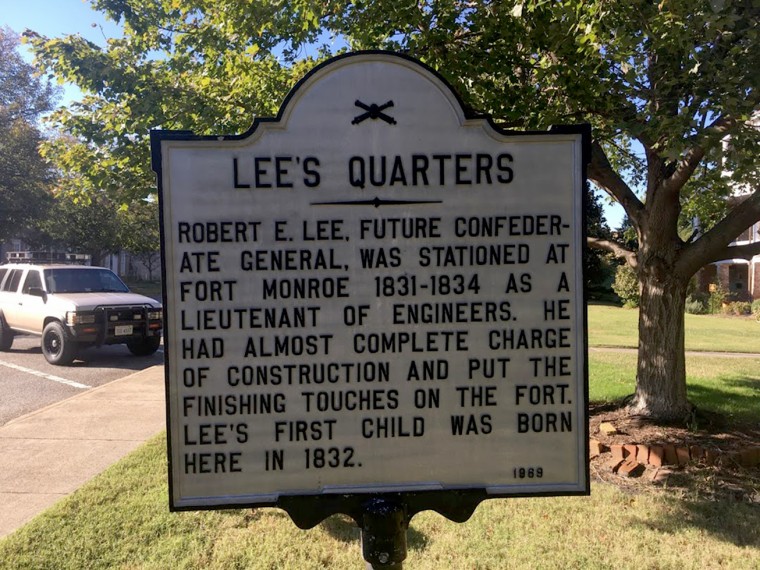 "Terry has assumed this role with great passion as a messenger, as someone who wants all people to appreciate the importance of the arrival of the first Africans and the roots of slavery," Spangler told NBC News. "That's an important mantle of leadership that he carries and he does it with grace and simplicity that all of us can understand."
Named for President James Monroe and built between 1819 and 1834, the fort became a vital Union stronghold during the Civil War, Brown said.
"I hold it as a big responsibility....I want people to know the stories of slavery and the impact of racism today."
In 1861, three black men – Sheppard Mallory, Frank Baker and James Townsend — who were working for the Confederate Army — sought freedom with the Union but the 1850 Fugitive Slave Act required these men be returned to slavery.
Related: Meet The Black Woman Reclaiming the Narrative of the Civil War
Fort Monroe's commander, Major General Benjamin Butler, argued that Virginia seceded and was no longer part of the United States and claimed the men were the Union's "contraband of war." When word spread about Butler's pronouncement, thousands of black men, woman and children traveled miles seeking their freedom in what was called as "Contraband Camps" near Fort Monroe, Brown said.
For enslaved Africans seeking liberty, Brown explained, Fort Monroe became known as "Freedom's Fortress."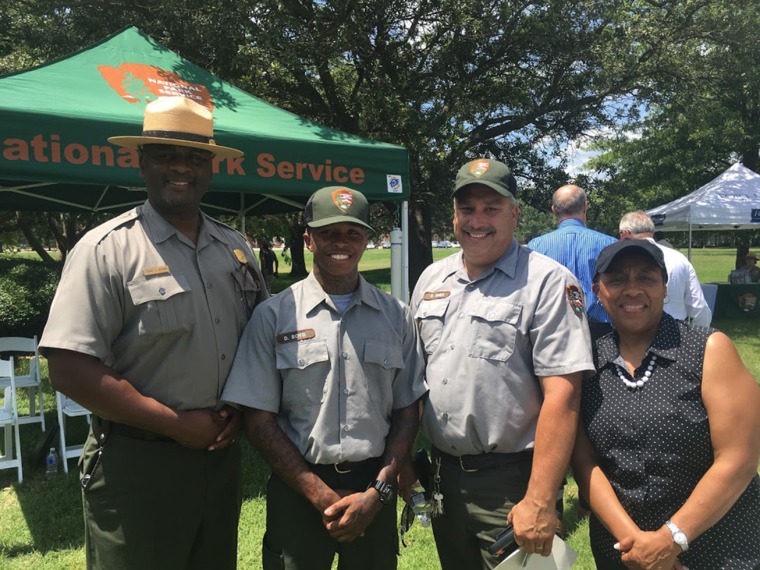 Virginia State Sen. Mamie Locke (D), former Hampton mayor said she is passionate when talking about slavery and Fort Monroe because she grew up in Mississippi walking past Confederate monuments.
"It was insulting that we were honoring people like Jefferson Davis and Robert E. Lee who had committed treason against the United States," Locke, a professor at Hampton University, told NBC News.
Related: Analysis: From History To Healing: An American Journey on Race
In the meantime, Brown, a self-described optimist, sits in his office where the Confederacy's past intersects with modern-day civic engagement.
"If we can have honest conversations about the complexities about our history, and if people can come to Fort Monroe and learn about the atrocities of slavery," Brown said, "then I think it's a great step forward."