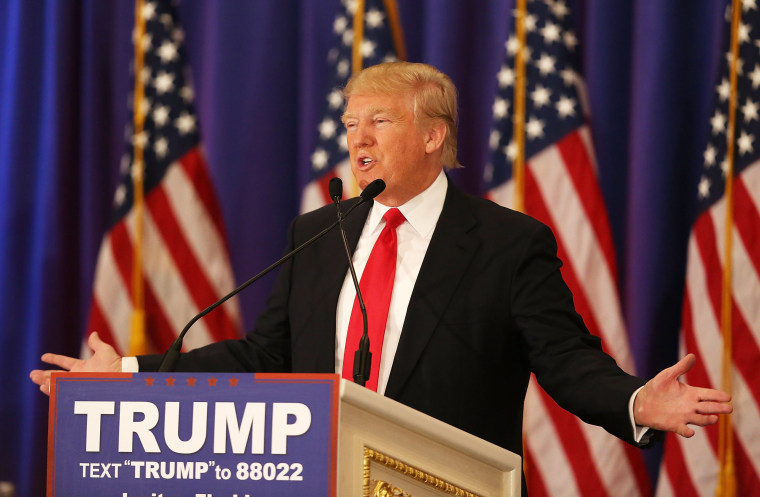 In one of Tuesday night's most memorable moments, Republican presidential front-runner Donald Trump singled out former New York Yankees slugger Paul O'Neill in the audience of a campaign event in Florida and touted his endorsement.
"Now that I have Paul O'Neill's endorsement, I know I'm going to win Ohio," Trump said. O'Neill who is a native of the Buckeye State, is best known for his run with the Yankees in the late 1990s, which produced four World Series championships.
As has been often noted, Trump is a celebrity – and he boasts a fair amount of star supporters for a Republican candidate. Still, the quality of his endorsers may not always match the quantity.
RELATED: Donald Trump's Oral History of David Duke and White Supremacists
Here are a few of the less-than-illustrious celebrities who have backed his presidential bid:
Mike Tyson - The former heavyweight champion turned comedic actor (and cartoon character), who has been friendly with Trump for decades, made the case that the real estate mogul should be president last fall. "Let's try something new. Let's run America like a business, where no colors matter," he told The Huffington Post. He also had no problem with Trump's controversial rhetoric about Latinos and other ethnic groups, saying: "He's an average guy like everybody else."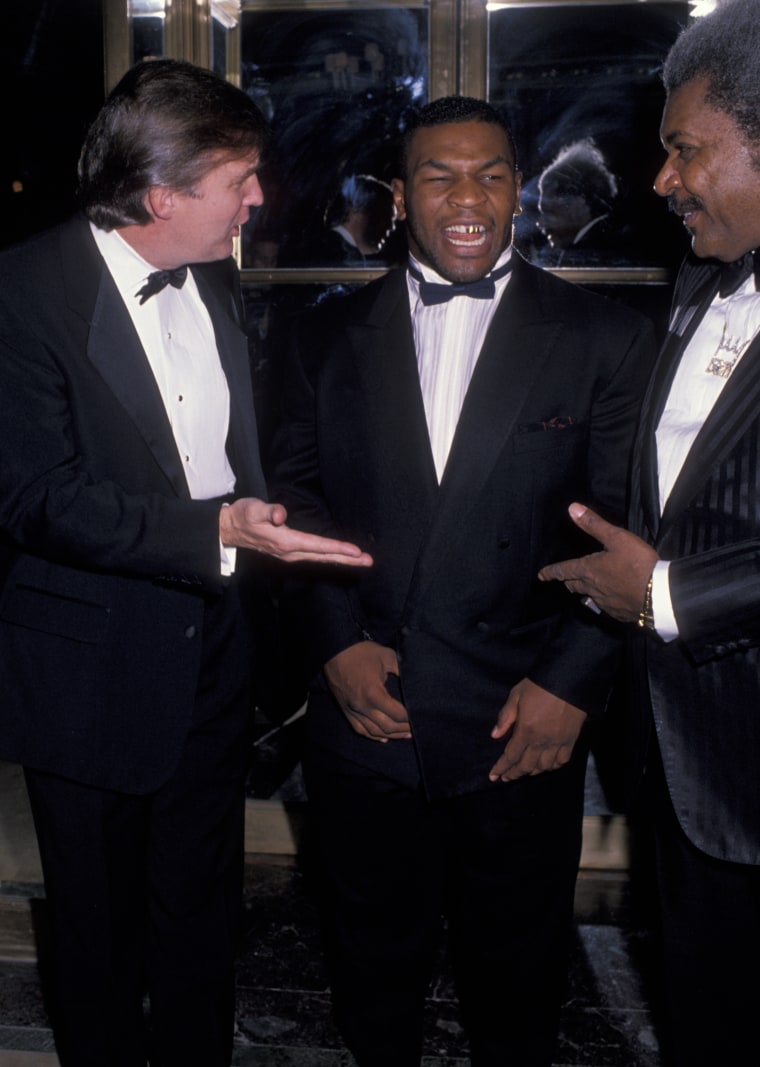 Gary Busey - The eccentric character actor, whose past battles with addiction have been well-documented, said "I know him personally. I know him professionally. He's a great guy. He's sharp. He's fast. He can change the country after the last eight years" during an appearance on Fox News in September. The "Point Break" actor appeared on two editions of Trump's reality TV show "Celebrity Apprentice," and the GOP candidate once joked that he'd make a good Supreme Court justice.
Omarosa Manigault - Speaking of "The Apprentice," the biggest breakout star of that franchise had also thrown her weight behind The Donald. Despite being a Democrat who once worked in the Clinton White House, Manigault appeared alongside Trump and a group of black ministers last December and declared: "Donald Trump is committed to the black community." Manigault, who has now become an ordained minister, later told talk show host Steve Harvey: "I know him as a friend, as a mentor, as a father. "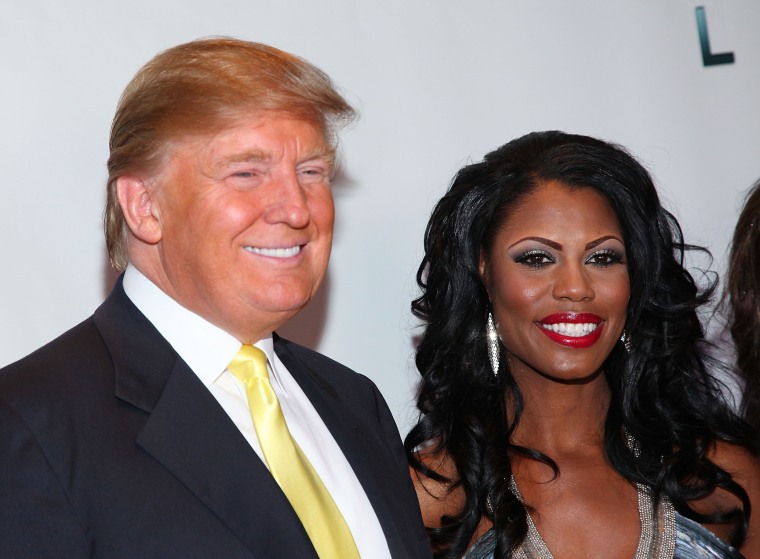 Tila Tequila - Another reality TV show star and frequent source of tabloid fodder, endorsed Trump on YouTube because of his anti-vaccination positions. In case you forgot, three years ago Tequila lit a social media firestorm after expressing an affinity for Adolf Hitler as well as posting an image of herself holding a gun in front of a backdrop of the World War II concentration camp Auschwitz. She has also alleged that actor Paul Walker was "ritualistically murdered."
Hulk Hogan - Although the wrestling icon – and current litigant in a high profile case against Gawker – has endorsed President Barack Obama in the past, this year he is all in with Trump. In fact, last summer he volunteered to be the real estate mogul's running mate. But it remains to be seen whether Trump should want Hogan's endorsement. After all, audio from a leaked sex tape featuring the aging wrestler reportedly shows him spewing racist invective and using the N-word.
Willie Robertson - One of the members of the "Duck Dynasty" reality TV show family, Willie Robertson came out in support of Trump in January. His father, who famously was suspended from the show for a homophobic tirade, has backed Sen. Ted Cruz. Willie Roberston has said in the past that he's "trying to figure out" if being gay is a choice. "Here's the deal. We're both successful businessmen. We both have pretty big shows on television. We both have wives that are 1,000 times better looking than us, so I like Trump," he said earlier last year.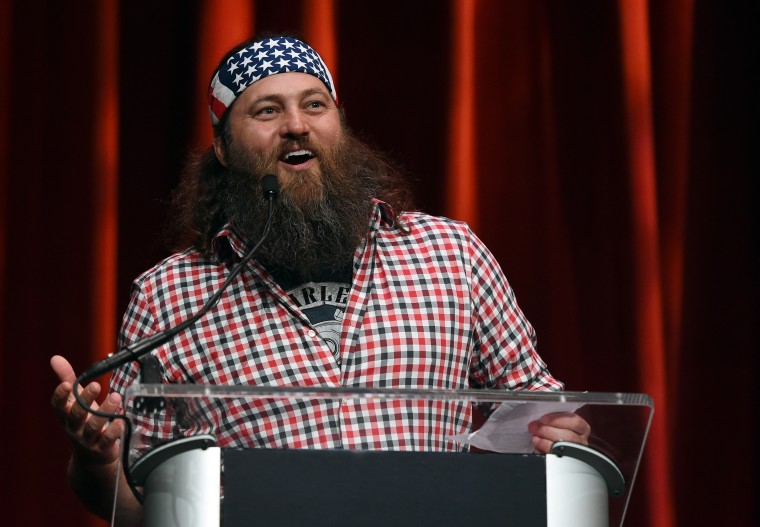 Stephen Baldwin - The veteran character actor is another former "Celebrity Apprentice" contestant – notice a pattern here. He has claimed in the past that his far right politics – which put him odds with some of his famous brothers – has cost him roles in Hollywood, and in recent years he has been more prominent as a religious conservative than a working actor. On Trump he's said: "I think he's fantastic. I love him. I think he'd make a great president. He's not a politician, and he doesn't care what anybody thinks. And that's why he's surging in the polls. He says what he thinks."
Jesse James - This endorser combines several elements of the prototypical celebrity Trump endorser. He's a former "Celebrity Apprentice" contestant. He was a reality star in his own right prior to that (thanks to his now defunct bodyshop shows). And he too was caught up in a very public scandal involving racial insensitivity. In the aftermath of his ugly split with former wife actress Sandra Bullock, a photo of James dressed in Nazi regalia while doing the infamous Heil Hitler salute was unearthed. James later called his participation in the picture a "joke." On Trump, he's said: This guy is the real deal, and will make America great again."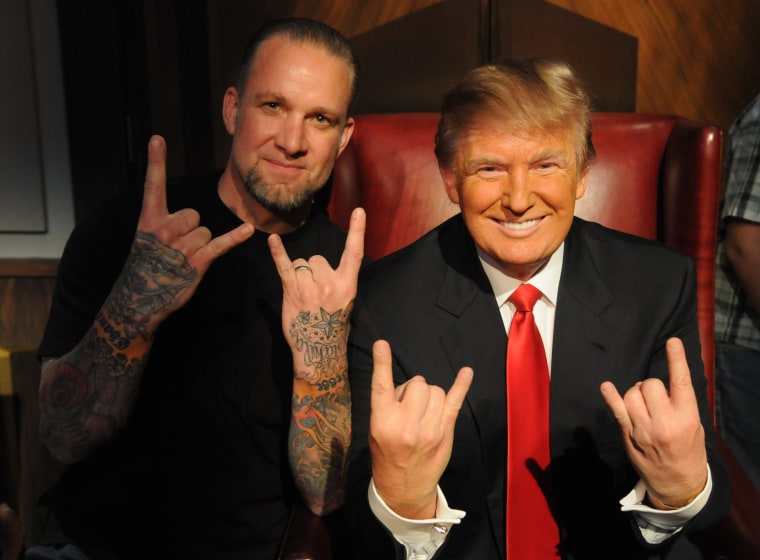 Kid Rock - The Detroit-based rock-rapper, who has been pilloried for brandishing the Confederate flag at his concerts in the past, has been very public about his support for GOP candidates previously. "They say Obama is lyin'/ That's why I'm voting for Romney and Ryan," he rapped in 2012. He told Rolling Stone last month: "I'm digging Trump. I feel like a lot of people, whether you're a Democrat or a Republican, feel like if you get Hillary or Bernie, or you get Rubio or Cruz or whoever, there's going to be the same sh*t."
Dennis Rodman - The NBA Hall of Famer, who nearly caused an international incident when he cozied up to North Korean dictator Kim Jong Un in 2013, has made no secret of his distaste for President Obama. And, you guessed it, he too was a contestant on Trump's popular reality TV series "Celebrity Apprentice." Trump was one of the few prominent figures to praise Rodman's North Korea trip and the TK-NBA champion returned the favor by endorsing the real estate mogul early, tweeting in July: "@realDonaldTrump has been a great friend for many years. We don't need another politician, we need a businessman like Mr. Trump! Trump 2016."
Ted Nugent - The virulently pro-gun rock musician has called President Obama a "subhuman mongrel" and his supporters "pimps, whores and welfare brats." He has argued that African-Americans have a "mindless propensity towards violence" and suggested that the late Trayvon Martin, an unarmed teen shot and killed in 2012, got "justice." Still, the one thing that appears to be brightening his disposition is the candidacy of Trump. "He would kick a** and take names, and that's what America needs right now," Nugent said during an appearance on "The Rita Cosby Show" last July.
Honorable mention: Tom Brady - The NFL superstar, who spent much of last off-season battling accusations that he had sought an illegal advantage through the use of deflated footballs, has not endorsed Trump, but he's not not endorsed him either. The polarizing New England Patriots quarterback has been playing footsie with the Trump campaign for months. He was caught with "Make America Great Again" swag and has praised Trump repeatedly. But the four-time Super Bowl champ has still not formally backed Trump, despite the candidate's claims that he has.
This story first appeared on msnbc.com.