You may not know his name, but you probably know his work.
He designed the National Center for Civil and Human Rights, which opened with much fanfare in Atlanta in June of 2014. His portfolio also includes the Museum of the African Diaspora in San Francisco, Emancipation Park in Houston, multiple library projects for the Washington D.C. Public Library System and the Durham County Human Services Complex in North Carolina.
Phil Freelon is widely considered one of the country's most talented architects.
A President Obama appointee to the National Commission of Fine Arts, a Fellow of the American Institute of Architects (FAIA) and a recipient of the Thomas Jefferson Award for Public Architecture, the proud Philly native who now calls Durham, North Carolina home, also happens to be African American.
Now a Managing Director and Design Director with global architecture and design firm Perkins+Will, Freelon is currently leading the design team for the $500 million (yes, million) Smithsonian National Museum of African American History and Culture.
Now under construction on the last available building site on the National Mall, when it opens in 2016 it will be the nation's primary home for exhibiting and celebrating African American achievements in art, history and culture.
NBCBLK contributor Chandra Thomas Whitfield caught up with Freelon (husband to six-time Grammy award nominee, Nnenna Freelon) just as his team was completing the final touches on the corona, the intricate metallic "skin," of the impressive structure.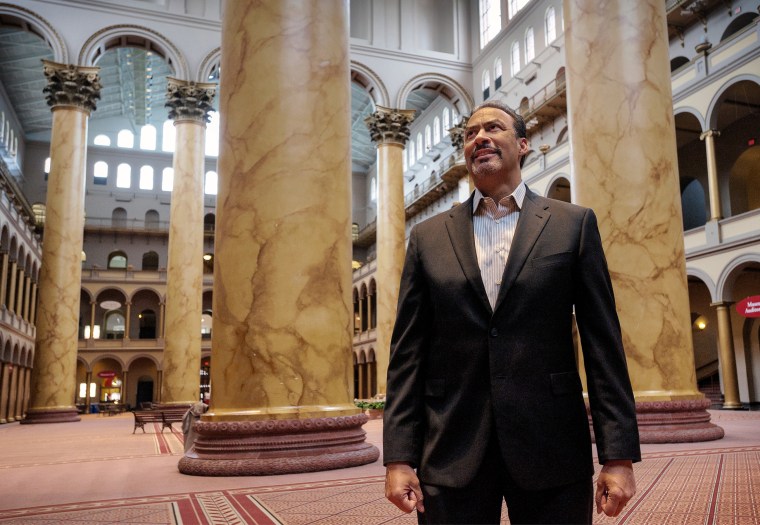 NBC: I understand that the corona is the most aesthetically significant part of the building's façade; and it was inspired by the historic designs found in the intricate ironwork on buildings in New Orleans, Charleston, Savannah and other southern cities?
Freelon: Yes. I, along with my design team, studied the forms of the old iron latticework and recreated those elements. We digitized them and transposed them into a more modern interpretation of those same patterns [many of which were] created by African Americans during and after slavery.
The result is one of the building's most visually stunning exterior elements, one that very tangibly connects it to U.S. history. African Americans were responsible for creating a lot of this beautiful and elaborate ironwork; we weren't just working in the cotton fields.
NBC: What can you share about the design of this museum?
Freelon: There's so much to say. This will be the "greenest" Smithsonian museum ever—lots of sustainable components and it is on track for LEED Gold certification. I want it to be very welcoming; I want people to walk by and want to go in.
Overall, I want it to be an open and welcoming institution on the Mall; not just a museum for and about African Americans only. That's why I always say African American history is the quintessential American story. It's about perseverance and resilience – something everyone can relate to.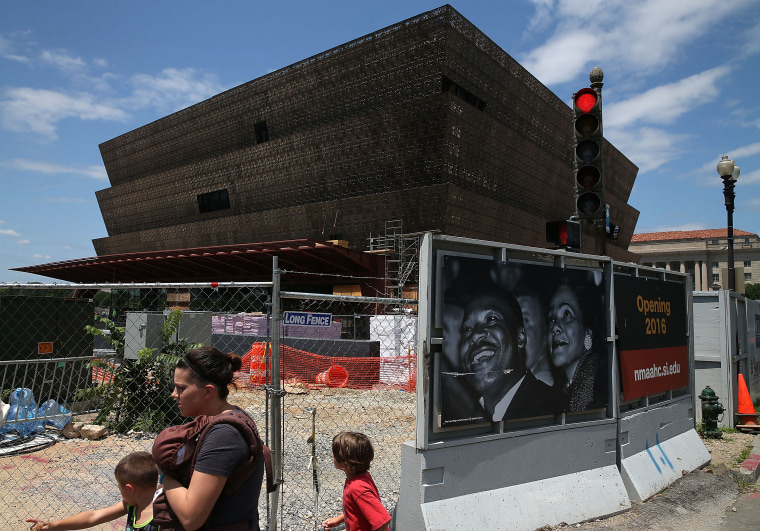 NBC: Clearly it's a professional honor to serve as lead architect on a project of this magnitude, but does being an African American make this experience extra special?
Freelon: Absolutely. I can't imagine a more rewarding or fulfilling project at this point in my career and my life really. I grew up in the 60s and 70s, so I feel like I've lived a part of the history [being celebrated in this museum].
I remember the black pride days; I wore a big Afro. My grandfather, Allan Randall Freelon, was a pioneering African American impressionist painter, educator and civil rights activist during the Harlem Renaissance. I remember my dad going to the March on Washington and how nervous my whole family was when he left.
I remember how excited I was when he came back and told me all about hearing Dr. King's speech. Now I get to oversee the design of this amazing museum, less than a mile from the very spot where my father stood on the National Mall and heard Dr. King's I Have a Dream speech.

NBC: What are your thoughts about black representation in the architecture field?
Freelon: The number of African Americans in my profession is woefully small; about two percent of architects in the country are black. I'd like to see more diversity. That's why whenever I'm asked to speak at middle and high schools I always say yes. I attended Central High School in Philadelphia; that's where I first learned about art and design.
I was in college before I met an architect of any kind, let alone a black one. I was inspired by the career of Julian Abele; he was an African American architect in the 20s. He graduated in the top of his class at the University of Pennsylvania and he worked for the firm that designed buildings on the campuses of Harvard and Duke [universities]. I did a paper on him in college. I can't imagine how difficult it was for him to do that, at that time.

NBC: What inspires your design work?
Freelon: I don't do casinos or prisons; I like to do projects that enhance the lives of everyday people, like campus buildings, libraries, museums and government buildings. That's why I love working in the public sector.
I derive a tremendous amount of pride in developing places that everyday people can experience. I like to create beauty in everyday lives. That's why the Smithsonian museum linking back to my own culture is more fulfilling. From jazz to hip-hop, African-American culture is everywhere.