Chaka Khan may have made the song 'I'm Every Woman' the ubiquitous theme of the 80s, but Dyana Williams is a true testament of the title in the present day. When it comes to the recognition, cultivation and preservation of Black Music, she epitomizes the anthem.
In "The City of Brotherly Love & Sisterly Affection," the broadcasting veteran holds royal court every Sunday morning on her top-rated specialty radio program 'Soulful Sundays,' airing on Radio One's WRNB. On the five-hour show, co-hosted with Derrick Sampson, an eclectic mix of classic R&B is perfectly produced into an aural odyssey for local and online listeners.
"It's an honor to do the show," Williams told NBCBLK. "Not only do we feature the finest classic soul music, but we interview and celebrate artists like Aretha, Charlie Wilson, Patti LaBelle and other deserving creatives."
Instead of popular tunes by modern day chart-toppers, classic tracks by R&B legends like Teddy Pendergrass, Teena Marie, Aretha Franklin, and Maze featuring Frankie Beverly get more shine than they regularly do on the radio dial. 'Soulful Sundays' is one of the last bastions where black music is celebrated in a special way.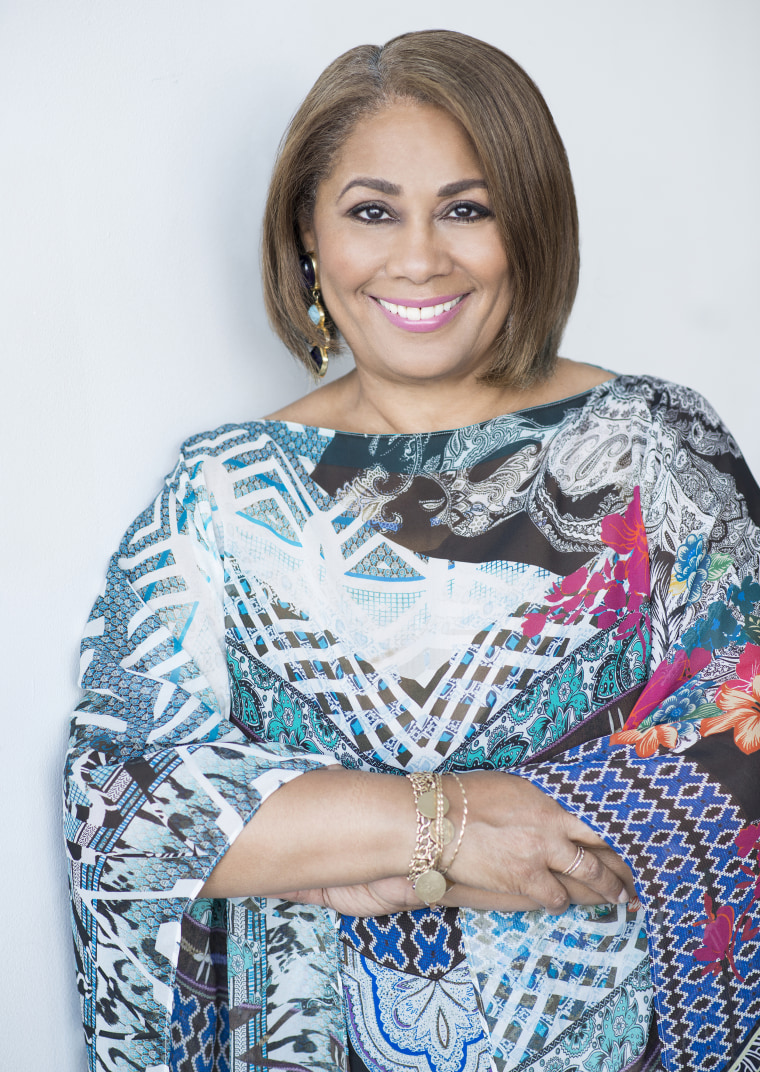 "We use the microphone to uplift the minds, bodies and souls of our worldwide audience," she added. "We also speak with cultural figures like Philly's own Oscar nominated filmmaker, Lee Daniels, authors, politicians, business leaders and other relevant individuals making a difference in the lives of our listeners."
Celebrating black music has become a specialty for the Harlem native who has dedicated a career spanning four decades to the advocacy and cultivation of the genre—and the people who live it and love it.
Affectionately known as "The Godmother of Black Music Month," Williams co-authored the landmark House Concurrent Bill 509, which officially recognized to the contributions of African American music as a viable cultural and economic entity, and was passed by Congress in 2000.
"Black music remains one of America's greatest cultural and economic exports to the world—to the tune of billions of dollars and immeasurable joy to the human population."
Her journey in keeping the tradition of Black Music Month dates back to 1979 when President Jimmy Carter decreed that June would be the month to celebrate it. But for all the revelry that came with the presidential proclamation, Williams later learned it wasn't actually signed and worked hard over the next decade to get President Bill Clinton to make it official.
"At the encouragement of the now defunct Black Music Association (BMA), Jimmy Carter was the first American president to host a major reception and concert celebrating Black Music at the White House," she reflected. "While he announced that June would be Black Music Month moving forward, he didn't sign a Presidential proclamation that day. Some years later, at the encouragement of the Clinton Administration, I lobbied Congress to correct this oversight."
With the efforts of Philadelphia Congressman Chaka Fattah, Williams was successful in getting legislation passed that officially recognized the month and the enormous worldwide contributions of black music, economically and culturally.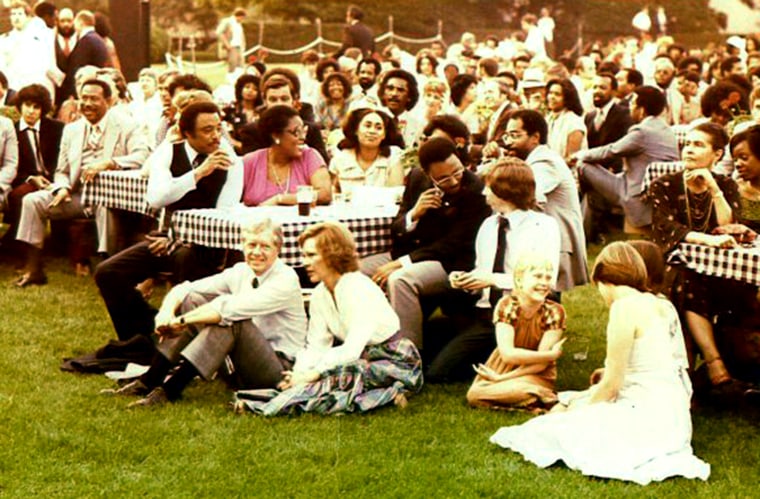 "Black music remains one of America's greatest cultural and economic exports to the world to the tune of billions of dollars and immeasurable joy to the human population," Williams added.
And the beat goes on for the Temple University alum recently voted President of the Philadelphia chapter of The Recording Academy, the organization that produces The Grammy Awards. She has served on the board of governors for the group three times over the past 15 years.
RELATED: Young, Gifted, & Black: Beyonce's Drummer, Venzella Joy Williams
"When we recruited Dyana to become a member of our chapter we knew that she was presidential material given her history and understanding of the Philadelphia music community and the importance of networking," Helen Bruner, a revered singer, songwriter, producer and music activist told NBCBLK.
Williams is up for the task, too. As newly elected president, she intends to "increase and super-serve our genre-diverse membership with professional development panels, to engage our members in advocacy issues that are favorable to creative like increasing their compensation, and to celebrate noteworthy individuals making substantial contributions to our city, nation and the world," she said, adding, "And of course I will continue promoting the grandeur of Philly as an influential music mecca."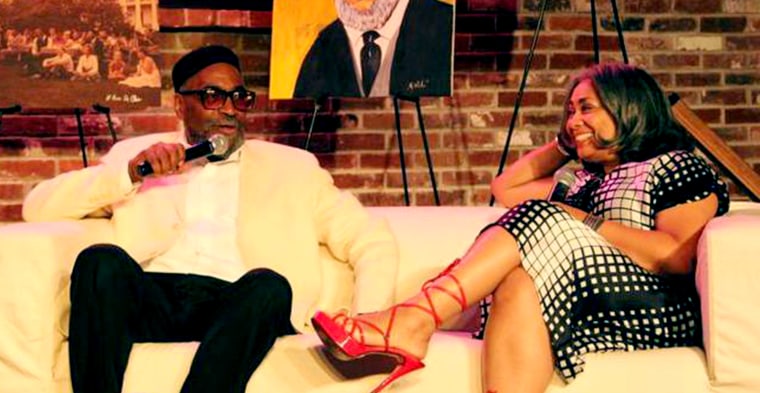 Advocacy for artists and music activism remain a definitive mission for Williams, who co-founded the International Association of African-American Music Foundation (IAAAMF) in 1991 as a platform where music could be used as tool of change.
Although she was married to music legend Kenny Gamble (with whom she has three adult children), Williams' passion isn't only about music artists and their legacies, she finds great importance in keeping the community involved; she was the visionary behind Philadelphia making the Guinness Book of World Records for having the longest Soul Train line February 13, 2012.
"We use the microphone to uplift the minds, bodies and souls of our worldwide audience."
"I wanted to commemorate the life and legacy of Don Cornelius and his Soul Train show following his shocking suicide," she said. "This event afforded the community an opportunity to mourn Don in a constructive and positive manner. With DJ Touchtone on the ones-and-twos, on that freezing winter's day, we danced down the Soul Train line to songs aired on the show, as well as the show's popular theme song, written by Philadelphian, Kenny Gamble, Camden's Leon Huff, featuring the Three Degrees and MFSB."
"For our efforts, we were awarded a Guinness World Record, which I presented to Philadelphia Mayor Michael Nutter and it is displayed in City Hall as we speak. It was a super proud moment."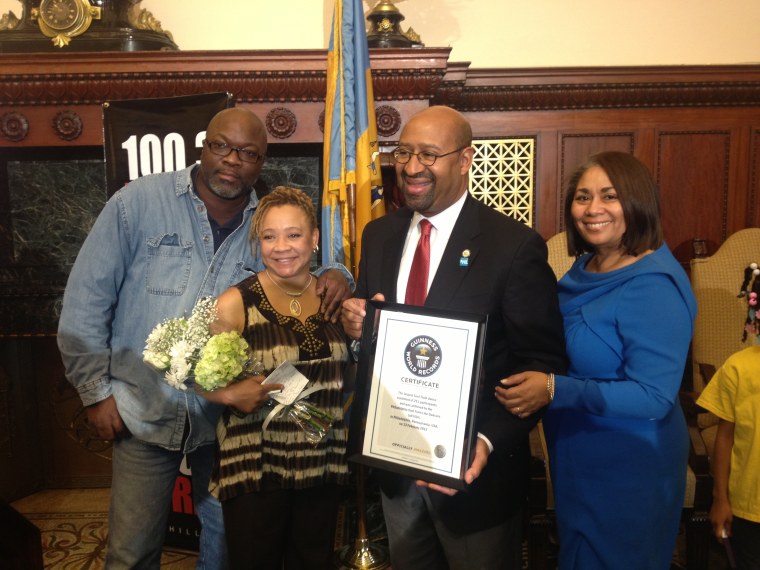 A true women's woman—priding herself with maintaining lifelong relationships with her "sister friends"—Williams is unwavering in her beliefs in gender equity. Her above mentioned crusade to reflect a more accurate moniker for Philadelphia resulted in the successful lobbying of Mayor Nutter to officially amend the historic city's motto to 'The City of Brotherly Love & Sisterly Affection."
"I first heard the expression 'Sisterly Affection' when I moved to Philly over thirty years ago and I began consistently using it on the radio," Williams confessed. "Last year, I was successful in petitioning the mayor to amend the centuries-long slogan of 'Brotherly Love' to reflect inclusion of the female population, as well as to note our significant contributions to commerce and the overall culture in Philadelphia."
"And of course I will continue promoting the grandeur of Philly as an influential music mecca."
Williams, who regularly appears on the award winning documentary series 'Unsung' (even co-producing the NAACP Image Award nominated Teddy Pendergrass episode), has an endless list of accomplishments that reads encyclopedic in nature. She was the first African American woman to join an on-air team in the rock radio format at WRQX-FM in Washington DC in 1976. That was a year after working alongside radio legend Frankie Crocker at the then-newly formed WBLS-FM in New York City, which set the blueprint for how black FM radio stations were programmed nationwide. She cut her teeth in radio as an on-air personality at Howard University's WHUR, where she took on the nom de guerre "Ebony Moonbeams."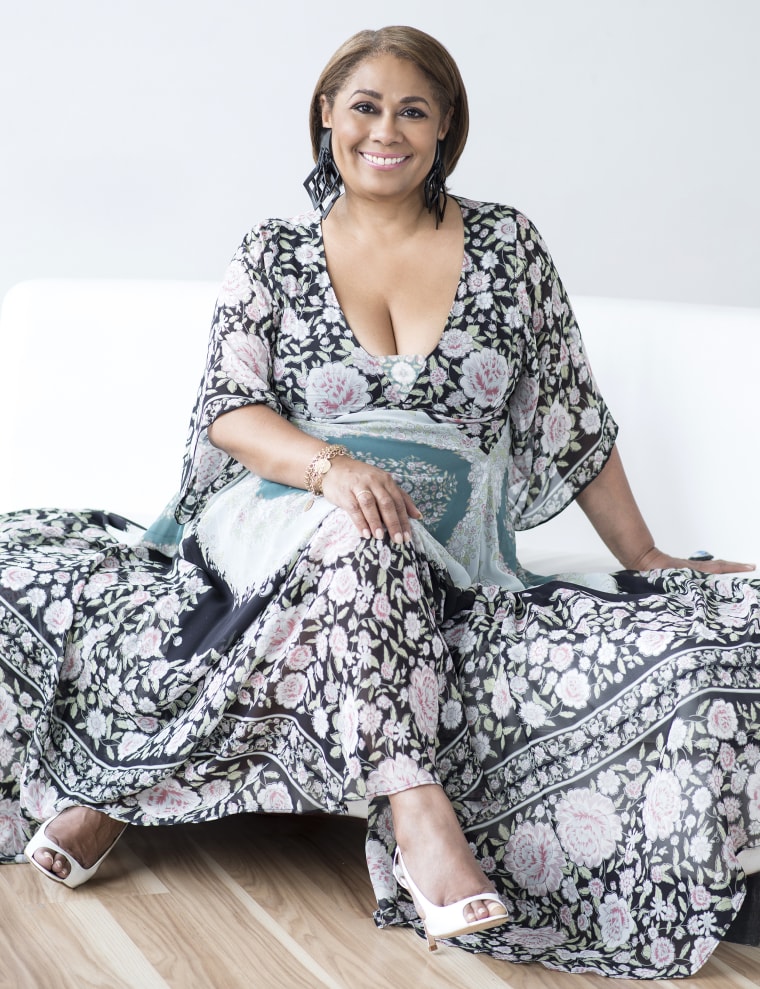 "My handle was Ebony Moonbeams, adopted from a cable TV broadcast that I had hosted and produced while attending the City College of New York," she explained of the earthy stage name. "The radio show aired in the evening and featured a range of music from Miles Davis to Earth, Wind & Fire to Nikki Giovanni poems, along with interviews from cultural champions. That show is pretty similar to my currently weekly radio program in content and purpose, to entertain and educate simultaneously. It became a very popular show in Chocolate City in the early 70's and set the path for the journey of my career."
Williams also acts as CEO of the boutique media consulting/artist development firm, Influence Entertainment, working with a wide array of past and present clients including Rihanna, The Dave Matthews Band, Justin Bieber, Usher, ASAP Rocky, Keke Palmer, The Zac Brown Band and Pitbull.
Reality television viewers may have caught a glimpse of her schooling hip hip/soul siren K. Michelle on how to behave in the media, during episodes of VH1's 'Love & Hip Hop: Atlanta.'
Williams, who recently became a grandmother, splits her time between Philly and New Orleans -- in the historic Treme district to be exact. "Having grown up in the Bronx and Harlem, as well as living in Philly for a long time, I moved to Treme, New Orleans 14 years ago to enjoy a Southern living experience in one of America's most unique cities," she shared. "I love the rich history, architecture, food, friendly people and the music. And you know music is one of the most driving forces of my life."