Heart-to-Heart, a mindfulness and nonviolent communication program, began at New Jersey's Bayside State Prison in 2009 and now operates in three prisons in the northeast. Students assemble once a week to learn meditation techniques and skills for fostering positive communication.
Heart-to-Heart founder Stephen Michael Tumolo believes that acting "from the heart" is one way people can foster empathy, and from there, make thoughtful choices.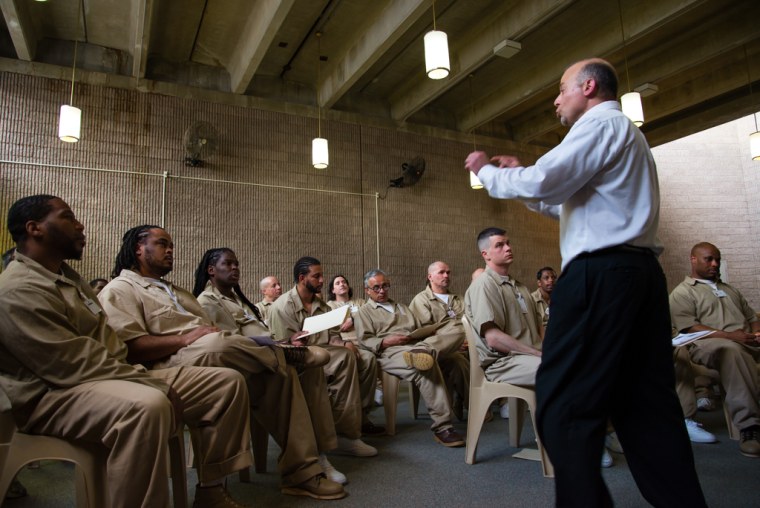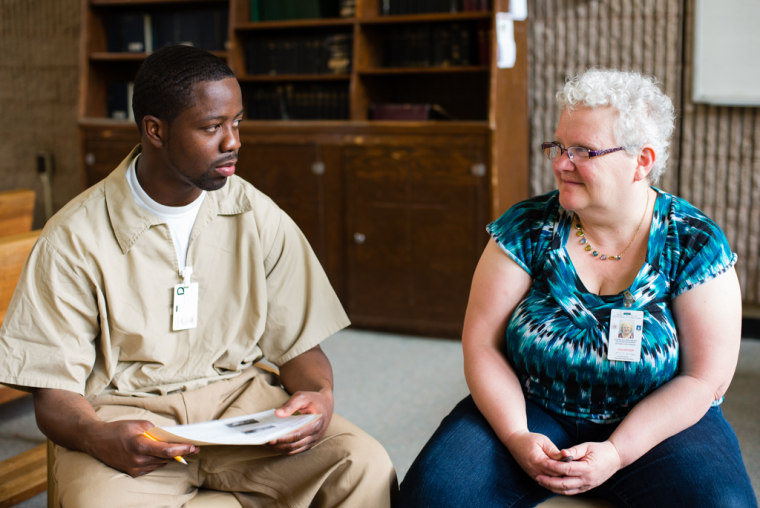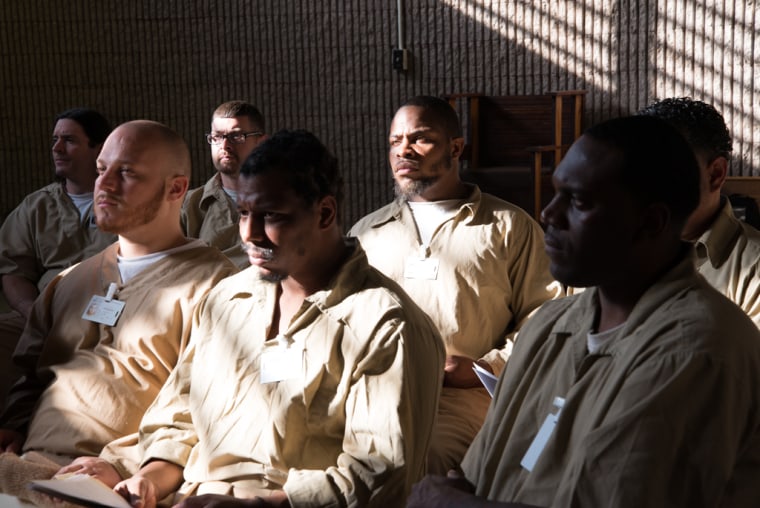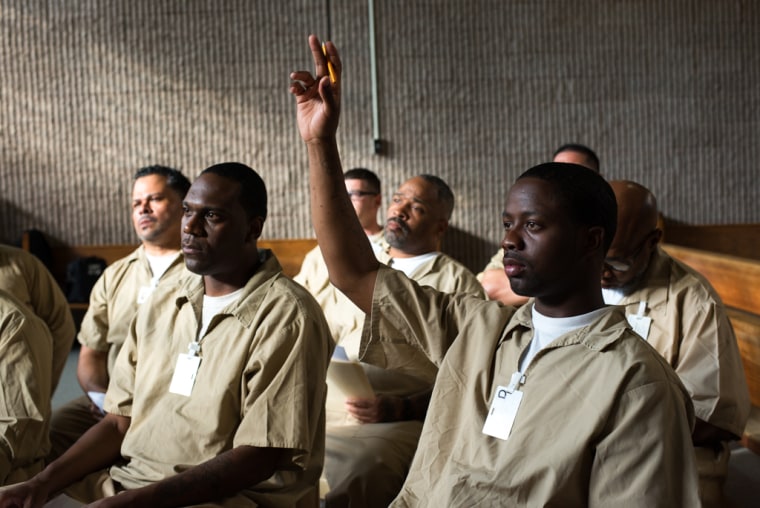 Tumolo asked the men to talk through what they thought nonviolent communication scholar Marshall Rosenberg meant when he said, "Violence is a tragic expression of a beautiful human need."
Hakeem Roberson, 28, raised his hand.
"Part of why I'm here is that I sold drugs, and I know the things that selling drugs will do to people," he said. "But the money I got back from selling drugs, I did a lot of good with it. I know people that didn't have nothing to eat, didn't have no clothes ... I helped them even though the money that I had was bad, and no good, it was wrong … The beauty of it is I was able to help my my people that I dealt with—you feel me—even though what I was doing was wrong."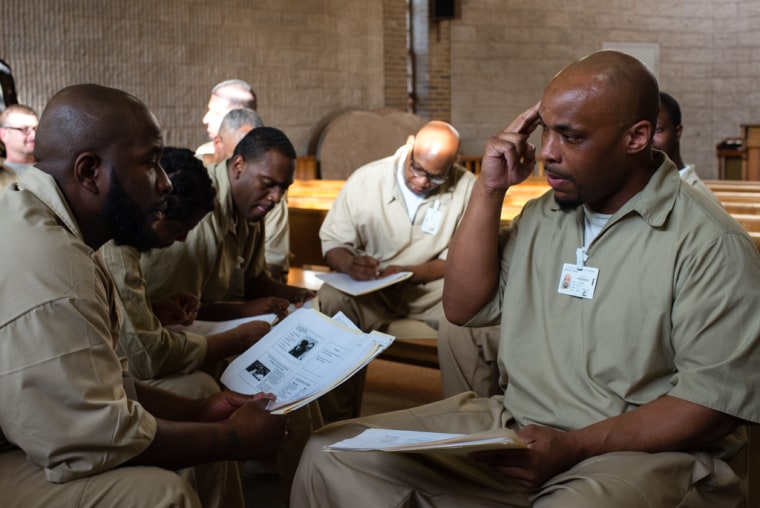 In the second half of the class, men gathered into small groups. Tumolo asked them to identify the choices that led to their incarceration.
Curtis Jones, left, leans in as Rafiq Grundy speaks.
"Heart-to-Heart has reinforced a lot of concepts I already know," said Grundy, 36. "Like how we are all the same in a lot of ways. That we all want peace. In that, my sense of compassion has grown."
"I've learn that everybody's feeling is valid," said Jones, 37. "It brought me to a point into my life where I've learned how to meditate."
These photographs will also run on @EverydayIncarceration, an Instagram feed that visualizes the legacy of 40 years of mass incarceration.