When Frank Ocean's album Blond dropped last summer, Quil Lemons found himself among the crush of fans racing downtown for a one-night-only New York City pop-up shop in celebration of the album. The album was being given away for free, tucked inside a 360-page glossy magazine titled Boys Don't Cry.
Lemons had to have one.
When he arrived, he connected with friends, skipped the line and snagged one of the last issues on the rack. "I was so adamant about getting a magazine because I had to know what he was up to and what was in his head," Lemons told NBCBLK.
Related: How Prince Redefined Masculinity Through His Music, Onstage
In the months that followed, imagery from that publication as well as Lemons' own life experiences inspired him to create a photo series called "Glitterboy," a project aimed at expanding so-called acceptable expressions of black masculinity.
Released this month, Lemons' debut photo series as an artist depicts black men of a variety of skin tones all wearing glitter makeup in front of peach or pink backdrops. The series draws its name from Frank Ocean's Snapchat name, TheRealGlitterboy.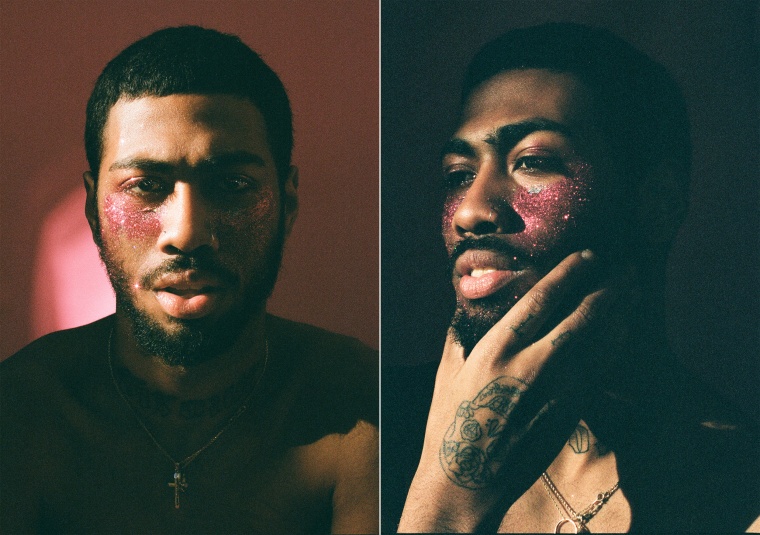 "Black men really don't get represented in any ways exploring masculinity outside of the stereotype of being a thug so I wanted to do something to show a different facet of what's out there," Lemons said, emphasizing that the project was not about sexuality, including men of color that are both gay and straight. "If it was white guys in makeup, no one would really say anything but I think with black dudes it's different."
The statement rings true. Although makeup brands have increasingly named men as the faces of their campaigns, with the likes of James Charles securing a CoverGirl campaign, Manny Gutierrez becoming a face of Maybelline and influencer Victor Ramos a face of Makeup Forever, even these depictions seem fraught with colorism.
"When I was casting for my boys I didn't want them to all look like Frank," Lemons explained.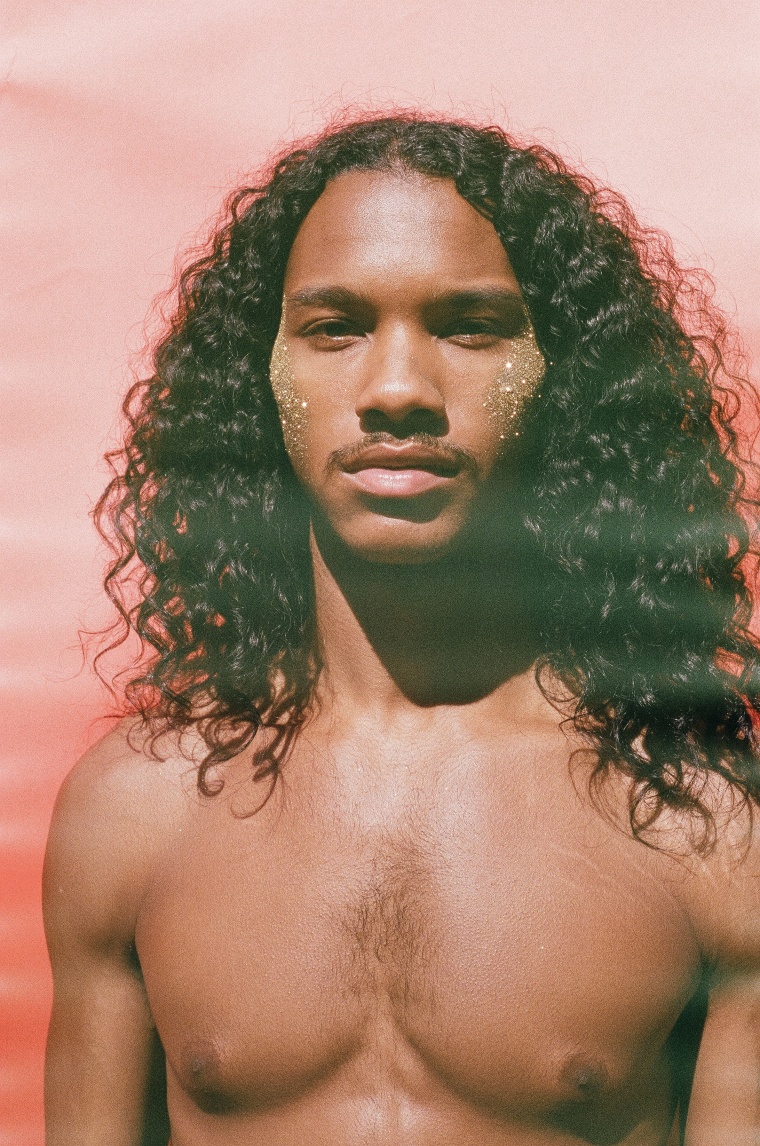 The lineup so far, though the project is ongoing, includes model Jordun Love, rapper Teddy Write, and more. "I wanted them to show how many nuances of what a black boy can be. They just looked so pretty and I don't think black men get to be seen as being pretty or being cute."
Related: Opinion: Frank Ocean Is the Perfect Model of 'Carefree Black Masculinity'
Lemons' portrayals are not singular, but instead a part of a greater movement denoted online with hashtags like #blackboyjoy and #carefreeblackboy which both rebut black masculinity as a toxic monolith.
But as even those terms have begun to take on their own, narrow definitions themselves with #carefreeblackboy being aesthetically linked to flower crowns and Coachella-lite fashions, black male artists like Lemons continue to expand them.
"I love any movement that helps progress the people of my community, gay or straight, and makes them feel great," photographer Brendon Hawkins said over email. The artist is currently working on a series of works titled "SOFT MASC."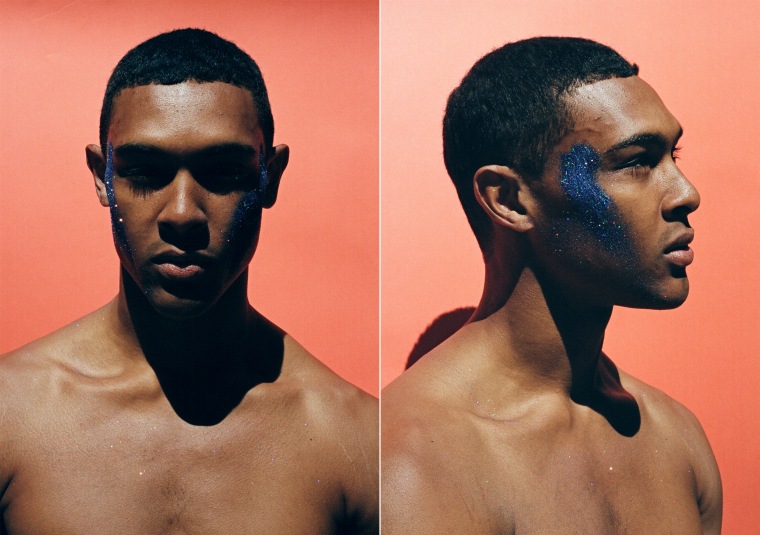 "My only concern when you're creating the image of the carefree kid is showing an actual depiction of the people who are living that life every day," said Hawkins. "Understanding that the kid in the crop top vogueing through the streets of NYC is just as powerful — and not 'ghetto' — as the kids using inanimate objects like flower beards and glitter on their face. Making sure all are highlighted is very important to telling an honest story."
Related: OutFront: Black Lives Matter Organizer Kei Williams On Being Black and Trans in America
To portray this, "SOFT MASC" will pose as a three part documentation of what a carefree black boy is, particularly in respect to the gay community. In the process, the work will tackle concepts of black masculinity as "Glitterboy" does but in a more specific context. Even one of Lemons' models, photographer Myles Loftin, is contributing to the conversation himself with a series titled "HOODED."
The effectiveness of toxic masculinity is based in representation and its adoption is predicated on it being the only acceptable portrayal of masculinity. This oftentimes leaves untold trauma in its wake.
The key tool in fighting this trauma is a continuous production and celebration of varying forms of masculinity, a message that is generated from the greatest place of empathy.